Stars' Jamie Benn duly honored by NHL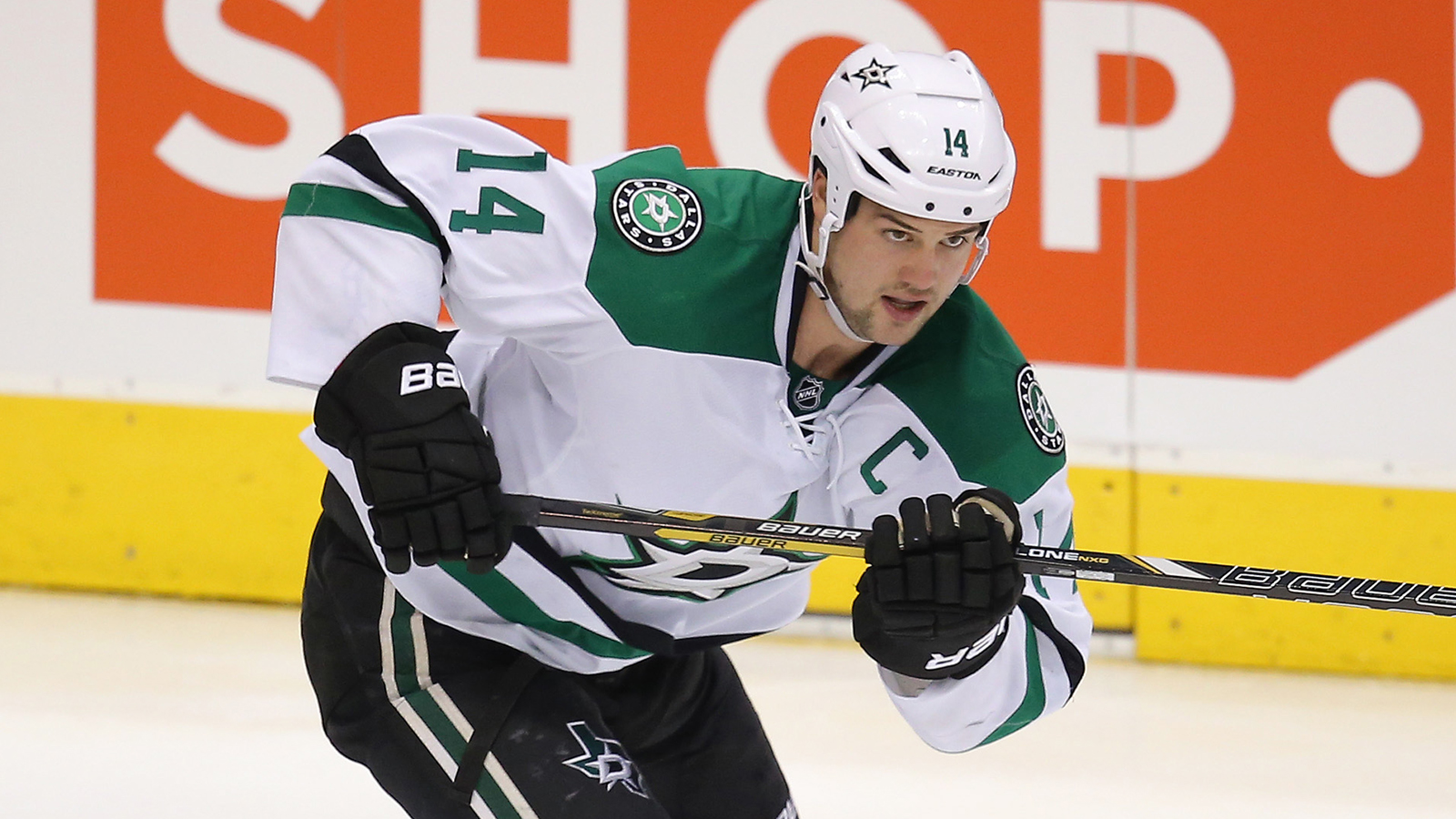 Jamie Benn truly took a big step forward in his development last season and on Tuesday in Las Vegas, the Dallas Stars captain was recognized for doing with his selection to the NHL All-Star First Team by members of the Professional Hockey Writers Association.
Benn, 24, is the first player in Stars history to earn first-team honors, an accomplishment that even escaped franchise icon Mike Modano, who was selected for the Hockey Hall of Fame earlier this week, during his accomplished career. Modano is one of five players in franchise history to earn second-team designation, which he was in 1999-2000, but was never named to the first team.
The British Columbia native became the Stars' new captain last fall in the first season under new head coach Lindy Ruff and it's a role Benn not only embraced, but one he also grew more comfortable in as the season progressed.
Benn, who had been playing center a lot over the previous few seasons, moved back to the wing with the arrival of Tyler Seguin from the Boston Bruins in an offseason trade so Seguin could move back to his natural position of center.
No. 14 not only set career highs in goals, assists and points last season for the Stars, his sixth season in the NHL, but he was also a member of Team Canada for the first time, playing for his home nation in the 2014 Sochi Winter Olympics.
In a season where the Stars went to the playoffs for the first time in six years and where Benn was a key contributor to that hockey revival at American Airlines Center, it's fitting to see him honored. But after all, last year was likely only the beginning for Benn, Seguin and company because it's clear the Stars' fortunes are on a definite and rather quick upswing in the League.