Stars fill another need by signing Lindback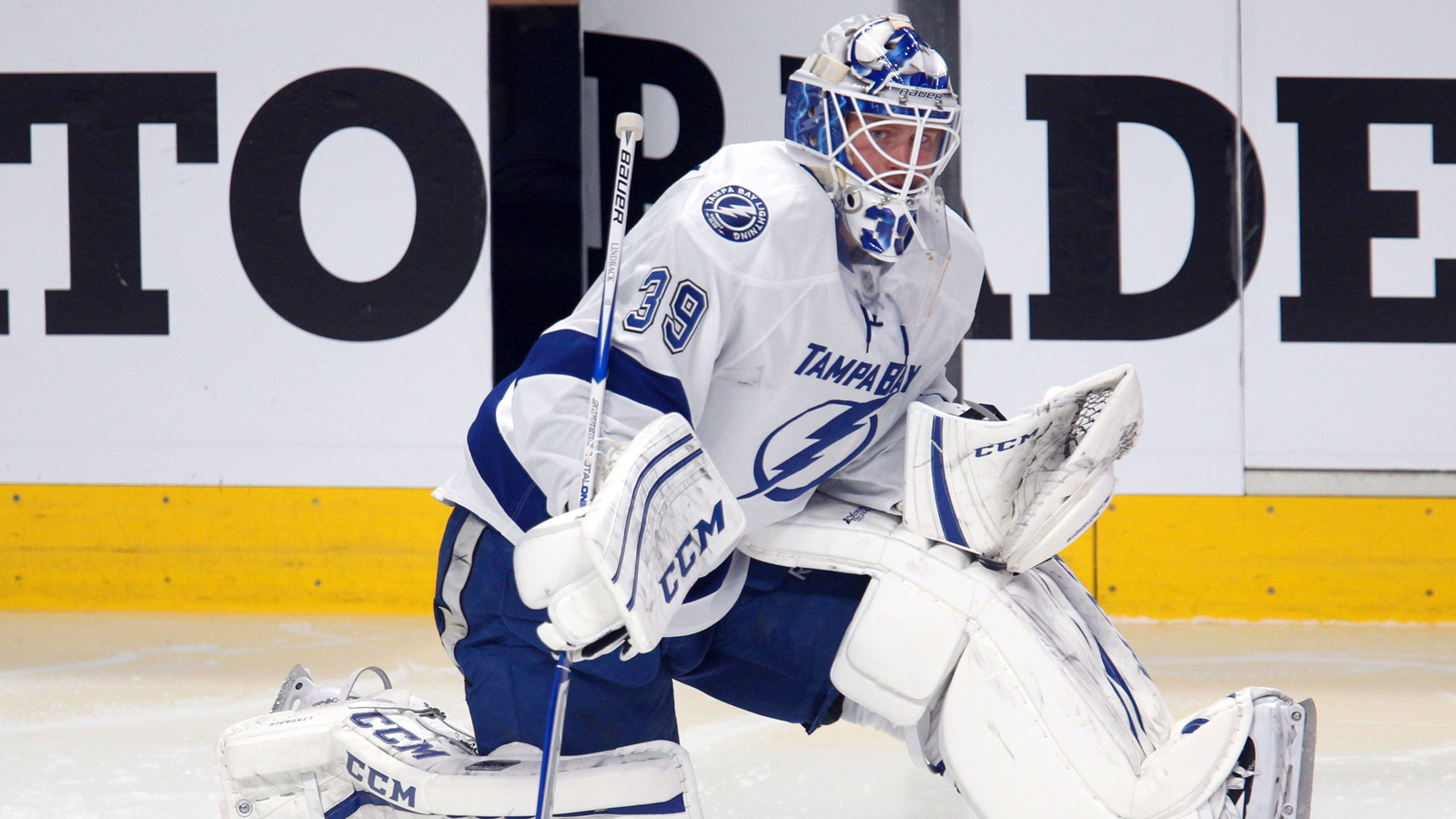 FRISCO, Texas – Not long after the ink had dried on their trade to bring veteran center Jason Spezza to town from the Ottawa Senators, the Dallas Stars shored up another area of need this offseason, finding a capable backup to No. 1 goaltender Kari Lehtonen, with the signing of veteran netminder Anders Lindback.
Lindback, 26, spent the past two seasons with the Tampa Bay Lightning, appearing in 47 games for the Bolts. Last season he split time between Tampa and their top minor league affiliate, Syracuse of the American Hockey League and went 8-12-2 with a .891 save percentage and a goals-against-average of 2.90 in the NHL.
The Swedish-born netminder had spent two seasons with the Nashville Predators prior to his time with the Lightning and coming to Dallas is an opportunity he's embracing with open arms.
"Well, I'm just excited for the opportunity. I played in the West with Nashville, so I know it's a little different from the East. It's a little more travel, especially living and playing for Dallas. It's a really tough conference, but it's a challenge I'm taking right now," Lindback said on a conference call with local media on Tuesday. "Dallas has a very interesting team with a lot of good players, especially with adding a couple pieces today so I'm really excited and looking forward here to the challenge."
Lindback is of course being brought in to back up Lehtonen, the Stars' No. 1 goaltender who has battled injuries ever since he came to Dallas in a February 2010 trade, making having a capable backup very important for Dallas because the Stars figure to be missing Lehtonen at some point next season if recent history holds true to form.
"Yeah, he's a great goaltender. He's always been a goaltender I've been looking at from when I was younger. He's very athletic. I'm just excited to be a part of him, try to learn as much as possible, try to do my best to prove myself and maybe give him a little competition," Lindback said of Lehtonen. "From what I've heard, he's also a really nice guy. I'm just looking forward to working with him."
Coming to Dallas not only gives him the opportunity to work with Lehtonen, a fellow goaltender he looked up to while growing up, but it also gives him the chance to work with Stars goaltending coach Mike Valley, an experienced individual who has earned high marks, not just from the goalies he's worked with during his productive tenure in Dallas, but someone who has a great reputation around the League as one of the top goalie coaches currently plying his trade.
"I actually met him a couple times over the years here. I know he's a good friend of my old goalie coach (with Nashville), Mitch Korn," Lindback said of Valley. "I got an opportunity to talk to him a couple times earlier. I talked with him yesterday. It feels like he has a really good point of view of everything and I'm really forward to working with him and it's always nice when someone knows your language."