Stars embracing shift back to Dallas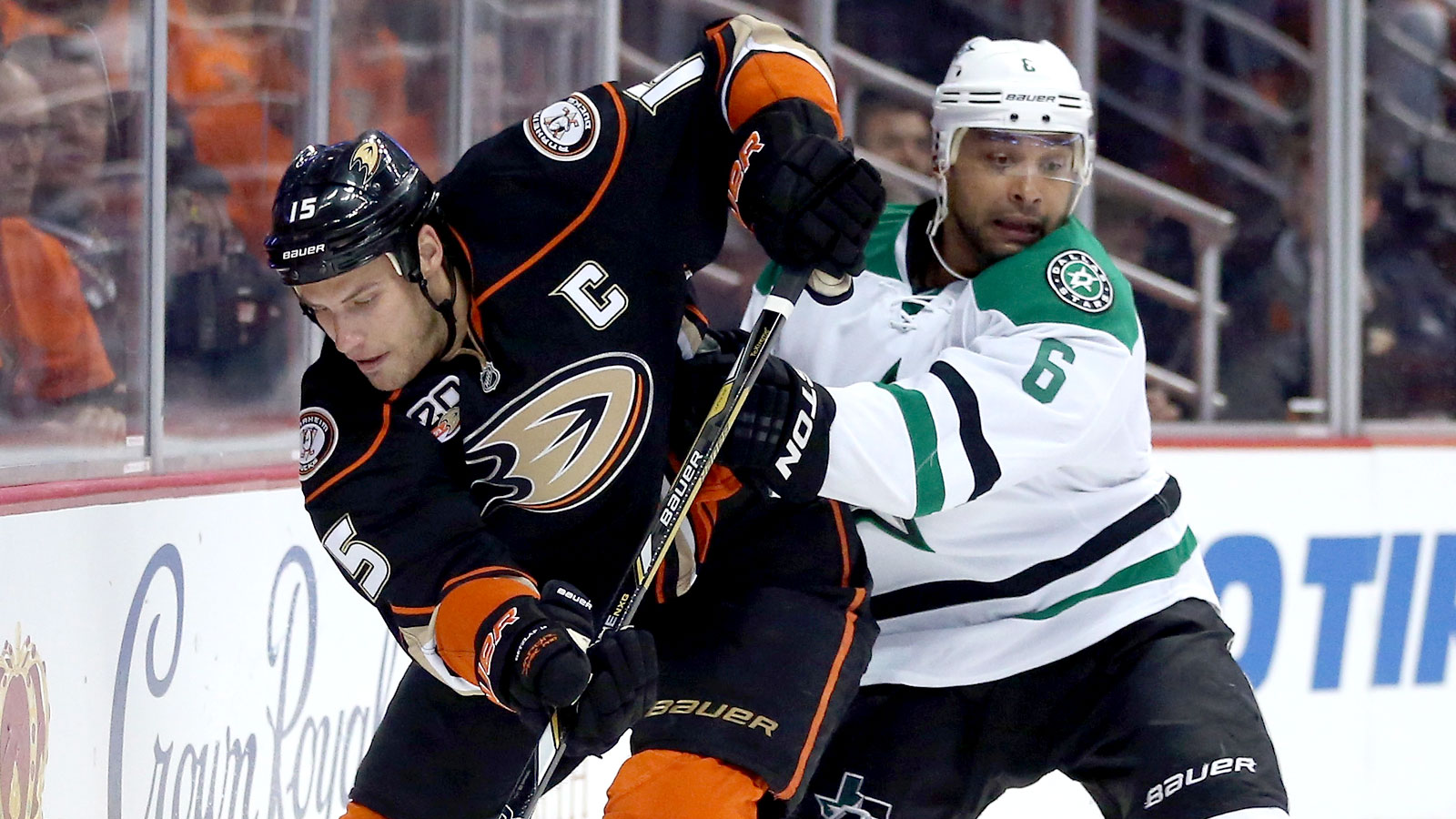 FRISCO, Texas — For a team trailing their best-of-7 first-round playoff series with the Anaheim Ducks 2-0, the Dallas Stars didn't sound like a team doubting themselves after practice on Sunday morning at their team headquarters in Frisco.
And there are two big reasons for that optimism heading into Game 3 on Monday night at American Airlines Center. For one, Dallas has more than held their own against the top-seeded Ducks, falling 4-3 in Game 1 on Wednesday and 3-2 in Game 2 on Friday at the Honda Center.
The difference for Anaheim has been that the Ducks have been quite adept at capitalizing on individual mistakes by the Stars, miscues which have often ended up in the back of the Dallas net.
But as the series now shifts back to Dallas, the Stars will have the luxury of playing at AAC, a building where they won eight of their final 10 regular-season games and a definite comfort zone for first-year Stars head coach Lindy Ruff and his entire roster.
"Well, I think players really embrace it. Fans have been tremendous down the stretch. I think what really typified it was the (Mike) Modano night (on March 8) where you end up coming back and winning a game like that on home ice and you feel that electricity in the building," Ruff said. "I think again tomorrow, our fans are getting a playoff treat and our players are getting an opportunity to play in front of them, and I think as much as our players got to see the energy in Anaheim's building, we'll get to embrace that energy in our building."
Dallas last played at home on Friday, April 11 when the Stars blanked the St. Louis Blues 3-0 to punch their first ticket to the postseason in six years.
After that win, Stars captain Jamie Benn grabbed the microphone to personally thank a sellout crowd who has helped make the AAC a tough building to play in this season as it has been in the past. And Benn, one of several Stars to make his home playoff debut on Monday night, expects more of the same in Game 3.
"I'm expecting a pretty loud barn. I'm sure it's going to be sold out and it's going to be a lot of fun to play in front of them," Benn said.
Besides the obvious of limiting their mistakes against a potent Anaheim team that finished second in the NHL during the regular season with 266 goals, the other thing Ruff would like to see his team do more in Game 3 is test Ducks rookie goaltender Frederik Andersen, who has stopped 66 of the 71 shots he faced in the first two games, on a more regular basis.
"I don't think we've overly tested him," Ruff said. "I think we've had some good opportunities. We hit him in the crest a couple times. We missed the net on too many good opportunities. I can give you (Benn), (Seguin), (Nichushkin), all walking in point blank and missing the net. I don't think that's a situation where we've forced him into a big save or even the first one and a second one. But I don't think he's made a lot of mistakes, which puts him in the good category."
Experiencing a playoff game at the AAC on Monday evening will be far from a new experience for longtime Stars defenseman Trevor Daley, currently the club's longest-tenured player. But for the only player who remains from the last time Dallas had a playoff game on Victory Avenue, Monday night will definitely be special.
"Yeah, great for them," Daley said of the fans. "They deserve it. They've been great to us. It's going to be exciting. That last game was electric. The roof was coming off, so I expect tomorrow to be even better."