Stars drafting for depth in 2014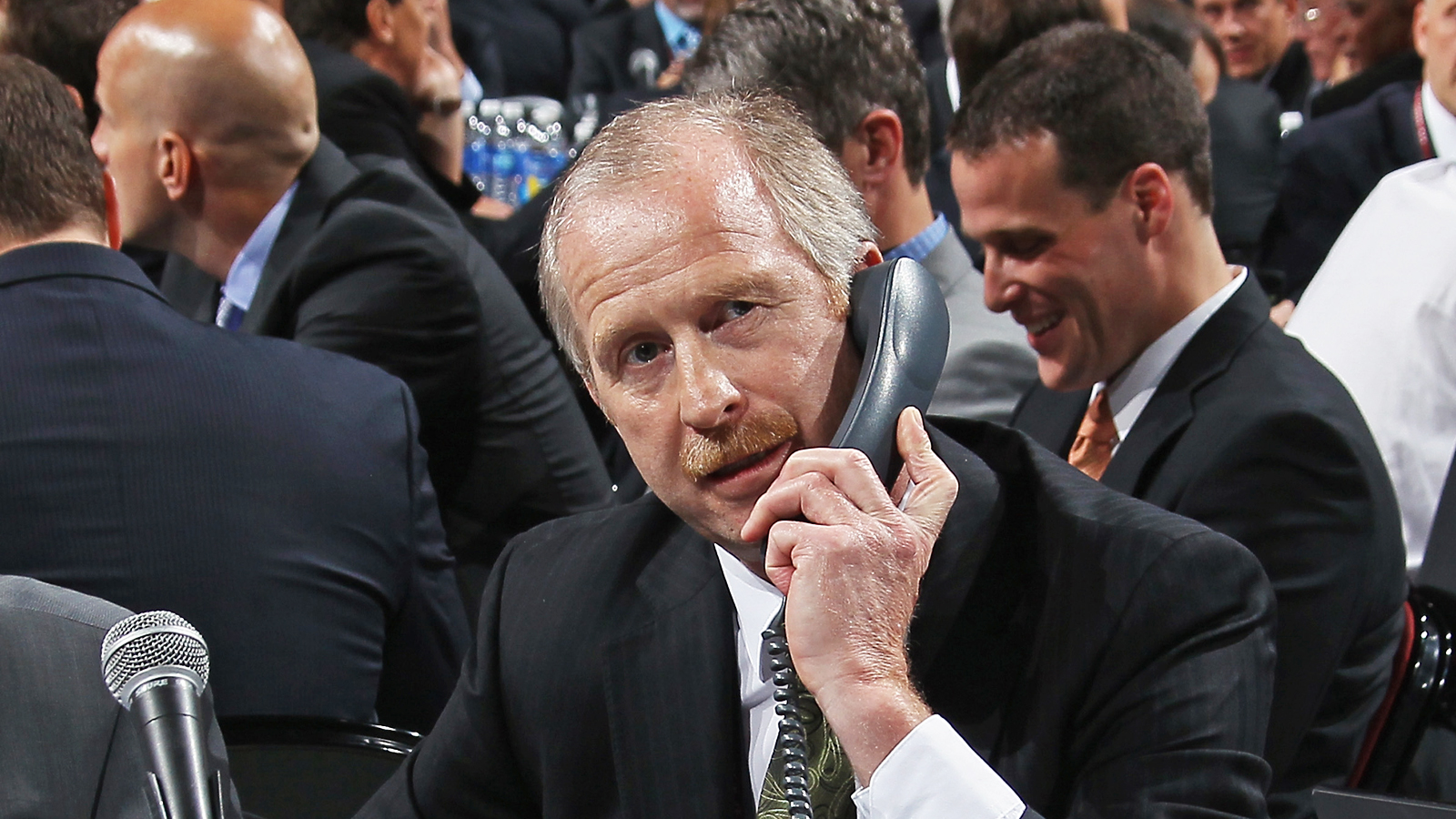 One year ago, Jim Nill was only about six weeks into his tenure as the new general manager of the Dallas Stars, but the former longtime assistant GM with the Detroit Red Wings had been through enough NHL Drafts with the denizens of Hockeytown that even though last year's event would be his first as an NHL GM, he knew what had to be done.
And for the Stars, that meant drafting to fill some needs within the organization, namely at center, on defense and even at goaltender. Well, Nill and Company satisfied each of those needs, so much so that the affable GM said Dallas will be drafting more for depth than anything else this time around because he is satisfied with how deep the Stars are as an organization at those spots.
So, as Dallas heads into the two-day 2014 NHL Draft in Philadelphia on Friday and Saturday, Nill has quiet confidence knowing that he and the organization's scouts have done their due diligence and that they will pick players who are a great fit for this organization, no matter where they play.
"I look at our depth, we have good depth I would say at every position now. Over the last few years, I know there was a need for center icemen in the organization. Scouts have done a good job. They've filled that need. There was a need for some defensemen. They've filled that need," Nill said. "The last draft, we added a good young goalie to go with Jack Campbell coming up down the road and stuff. So, really I can't say there's a weakness in our organization as far as number of players in the right position and stuff."
And to say the Stars will stick with that oft-used cliché of taking the best player available with each of their nine picks, which ties Dallas for the most choices any one team has in this draft, is definitely a fair statement.
However, given how well things have gone in the first year under Nill, it's hard to argue with such an approach.
"In the end, probably going to draft best player available," Nill said. "Now if we get to a position in the draft where there might be a defenseman and a left winger that are sitting there and you kind of got a feeling that they're both equal, we'll make that call. Is it a winger or a defenseman? We'll make that decision going in."
Just like the NBA, which also has their draft this week, the NHL Draft is a big day in itself for the League, but it also signals that another important offseason benchmark is about to arrive, the start of free agency.
And like every other team in the NHL, the Stars have several needs to be addressed this summer, but thanks to that organizational depth that Nill speaks of, Dallas is in a great position to fill many if not all of those needs (backup goalie, defenseman, No. 2 center) internally compared to bringing in free agents.
"Yeah, in the end these next four weeks are going to dictate what happens during the season. The draft is a little bit more for the future. That's going to dictate what direction we're heading in the next three or four years. And then on July 1, that's going to pretty well show the direction we're going next season," Nill said.
One thing is for sure, this offseason will be nowhere near as eventual as it was in 2013 for the Stars, with the hiring of Nill, a new head coach in Lindy Ruff, the blockbuster trade on July 4 that brought Tyler Seguin to town from the Boston Bruins, Nill really hit the ground running in his new gig.
This year, things are a bit more stable and the Stars headed into this offseason with something they hadn't secured in six years, a playoff berth. So, things are definitely looking up in Frisco and Dallas' continued ability to draft players who are a great fit both on and off the ice is a big reason for this optimism and fans can expect that to continue this weekend in the City of Brotherly Love.