Stars add defensive depth by claiming Schlemko from Arizona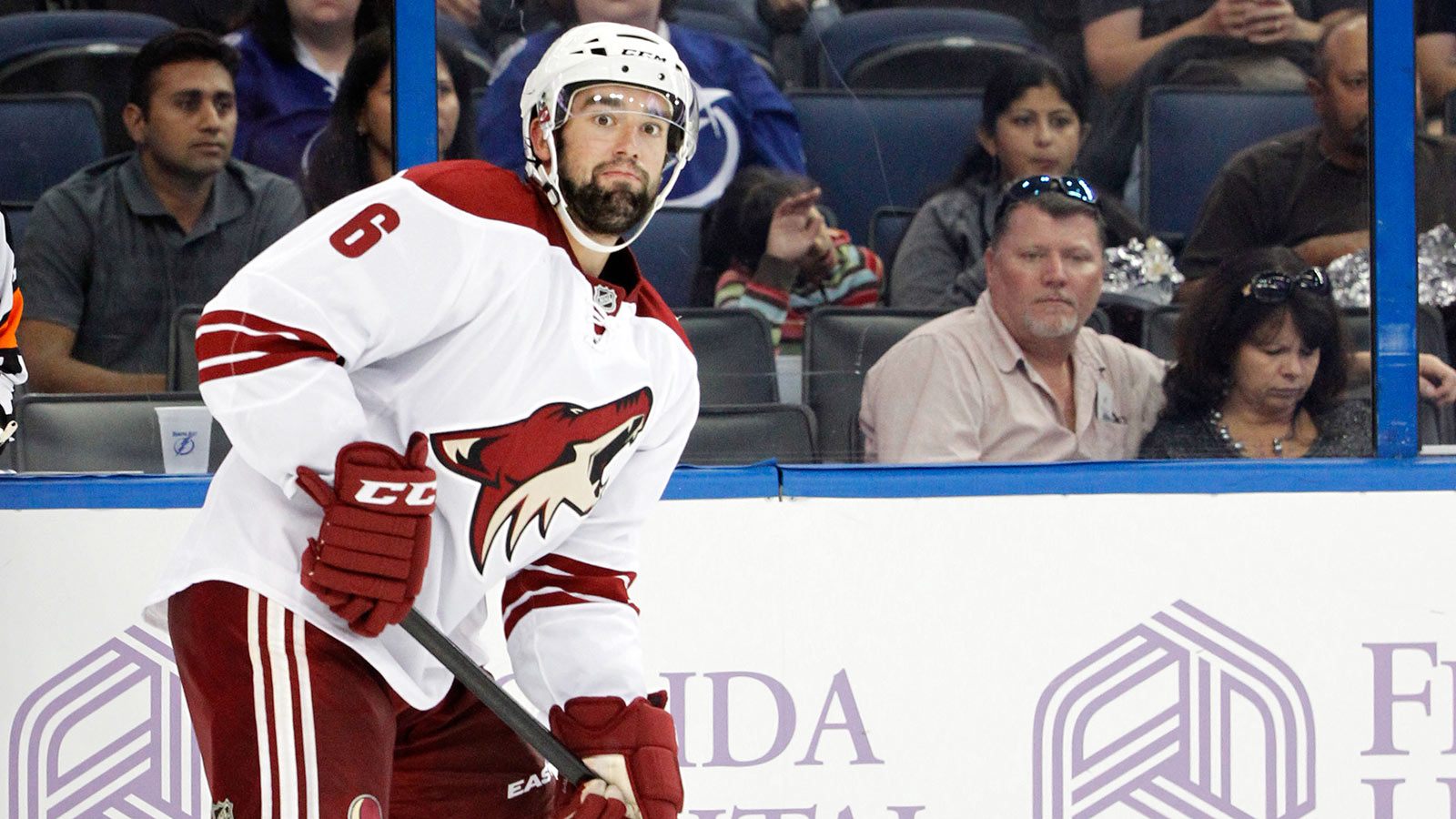 DALLAS — On Saturday morning, the Dallas Stars added some additional defensive depth by claiming 27-year-old David Schlemko off waivers from the Arizona Coyotes.
Schlemko, who is in his sixth NHL season, had four points (1-3-4) in 20 games for Arizona this season. He was a healthy scratch when the Coyotes lost 6-0 at American Airlines Center on Wednesday night.
Stars general manager Jim Nill explained the move in rather basic terms during a brief meeting with reporters after morning skate.
"You can never have enough defensemen. We lost Gonchar. We lost Kevin Connauton, Patrik Nemeth's injured. We've lost three defensemen during the course of the season and we needed to add some depth," Nill said.
Dallas, who has won seven of their last eight games and is looking to cap a perfect three-game homestand with a win on Saturday night against the visiting Minnesota Wild at American Airlines Center, had seven defensemen participate in morning skate.
Schlemko, however isn't scheduled to arrive in Dallas until sometime Saturday evening, which means he won't make his Stars debut until Sunday night, when Dallas completes the back-to-back against the Chicago Blackhawks at United Center.
The logical question which arises with the addition of the ex-Coyotes d-man is who will be the odd man out and head back to the Texas Stars of the American Hockey League?
It was a question Nill was expecting but one he didn't immediately answer.
"I want the young guys playing all the time, so we might create a situation where the guys go down for a week or two weeks and play four or five games and then come back up and maybe the next guy goes," Nill said. "They'll still be up here, but I want them kind of when they're not playing get in the lineup down there (in Cedar Park) and play."
The only two defensemen who could shuttle back and forth between Cedar Park and Dallas would be youngsters Jyrki Jokipakka and Jamie Oleksiak, the Stars' first pick in the 2011 NHL Draft because they are the only two Dallas d-men who could be sent to the AHL without first having to clear waivers.
"We'll play it by ear down below (in the AHL) and see how things are. It's kind of day-by-day," Nill said.
Nill wouldn't say if he thinks Schlemko will turn out to be a regular member of Lindy Ruff's rotation at the blue line or if he will end up being a seventh defenseman, someone who draws in for a game here or there but is a healthy scratch most of the time, saying that how much ice time he receives is ultimately up to Schlemko, Ruff and the rest of the Stars coaching staff.
"His play will dictate that. I'll leave that up to Lindy and the coaches and David. He comes in here, he moves the puck well, I think he plays our system well," Nill said.
And even though the Stars now seem to have a glut of defensemen, Nill knew that considering how much turnover Dallas has already experienced at the blue line this season and with 44 games still remaining, adding another experienced member to that core was an opportunity to good to pass up.
"David's a good player. He's played over 200 games in the league. He moves the puck well and just adds some depth in case of injuries. We're making a run here. The guys have been playing well. We just want to make sure that we got enough assets to keep this run going in case of injuries," Nill said.