Starbucks reminds Chandler Parsons he's no Dirk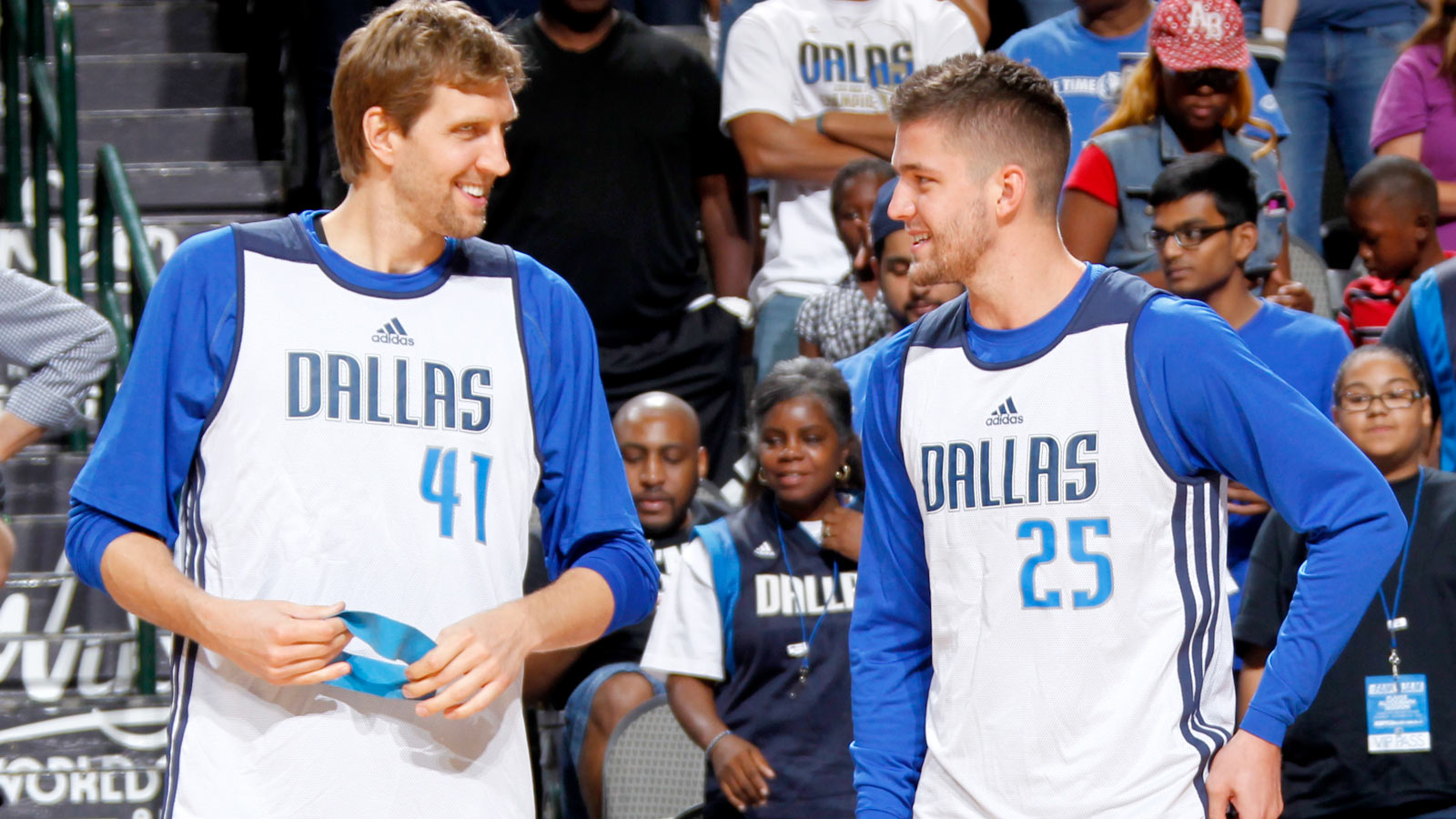 Starbucks doesn't always get the spelling of people's name correctly.
Chandler Parsons learned that the hard way…or did he?
The Mavericks newbie posted a photo on Instagram of his coffee from the chain, but instead of "Chandler," the cup had "Dirk" written across it.
Now, there are several theories to this wide-speculated conspiracy. Just how did Starbucks mix Chandler Parsons with Dirk Nowitzki? Had the barista been confused as to which professional basketball player entered their location?
Parson's caption to accompany the photo suggested it might be. "Finally hit some shots and this happens…#congratson9," he wrote.
If we read too far into this, the caption would suggest that Chandler was feeling pretty good about himself and his start this season but was quickly humbled.
But, honestly, it is hard to believe he would be confused for one of Dallas most famous men. Sure they may not know who Parsons is yet, but they most certainly would know Dirk, right?
Another theory goes that the barista was just messing with him since not too long ago, Dirk said Parsons was expected to pay for all Dirk's meals on the road because it was "his money anyway." So, not only is Dirk's money paying for Parsons to be in Dallas, but also, for his coffee.
And lastly, could this just be Parsons messing with us? Could he have set the whole thing up, thinking it was funny to use Dirk's name instead of his own. Coincidentally, Dirk did move to the No. 9 spot on the all-time NBA scoring list just last night, so what are the odds that this would happen the day after? Parsons is pretty social media savvy, so maybe he just saw this as an opportunity for a joke.
So, which theory do you think is right? Or do you think we are reading to much into a guy holding a coffee cup?
(H/T For The Win)
MORE FROM FOX SPORTS SOUTHWEST:
– Ranking NFL quarterback salaries
– Best college football traditions