Spurs will be rested and ready for Thunder in West finals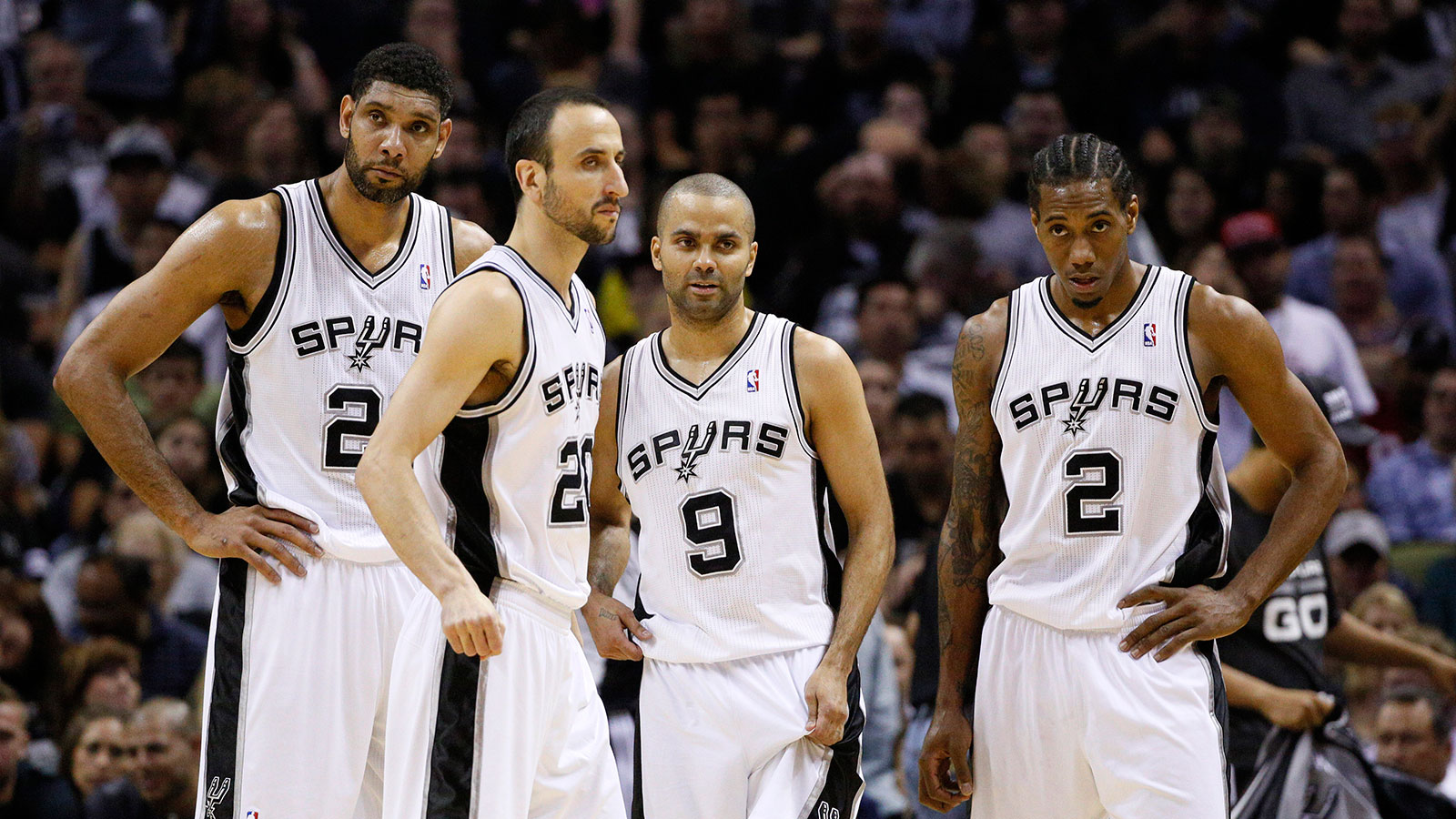 Well, we're here. The San Antonio Spurs and the Oklahoma City Thunder locking horns for the privilege of representing the Western Conference in the NBA Finals. No. 1 SA vs. No. 2 OKC. The last two West champs.
This is exactly where the Spurs expected to be. San Antonio returns to the conference finals for the ninth time since 1999, the most of any team in the NBA during that span. The streak of three consecutive trips is also a franchise-best.
But the Spurs are also looking for their first title since 2007. The championship drought is the longest for the organization since the first in 1999.
After a tougher-than-expected tussle with the Dallas Mavericks, the Spurs took it up a notch against Portland. San Antonio dominated the overmatched Blazers at both ends in a five-game series that really didn't seem that close.
League MVP Kevin Durant, Russell Westbrook and friends don't figure to go as easily.
"The Thunder do a great job," Spurs coach Gregg Popovich said during a Friday visit with reporters. "It's a heck of a team. Talented, athletic, deep, well-coached, they've got the whole deal. It's a big challenge for us."
The Spurs lost all four games to Oklahoma City during the regular season, a fact that would appear to be troubling going into Monday night's Game 1 at AT&T Center. Popovich doesn't seem too worried. Injuries forced key players out of the lineup for both squads during the season.
"Sure, it was sort of odd, guys in and out or not available, but one can get a very good picture about how each team plays," he said. "There aren't really any surprises. It's the conference finals and players step up and play well, and that's basically what it's all about.
"Everyone is going to have energy, passion and those sorts of things, but execution for more of those 48 minutes is what it's all about. To make sure that you don't have too many dry possessions offensively, to make sure defensively that everybody is on track [and] communicating. It's the same for both teams, but who will do it more for the 48 minutes? We'll see."
Injuries are in play once again, with the Thunder suffering a huge blow Friday. OKC forward Serge Ibaka — who Pop noted went a perfect 11-for-11 in Game 4 of the 2012 West finals — is done for the playoffs with a calf injury.
Tony Parker, the Spurs' leading scorer in the regular season and playoffs, left Wednesday's series clincher against Portland after his hamstring flared up. He is taking it easy, and the Spurs should have a better idea of his availability for Game 1 on Sunday.
All signs point to Parker being there for the opening tip, along with Tim Duncan, Manu Ginobili, Kawhi Leonard and the rest of the well-rested Spurs.
They're ready
Follow Art Garcia on Twitter @ArtGarcia92