Spurs release 2015-16 broadcast schedule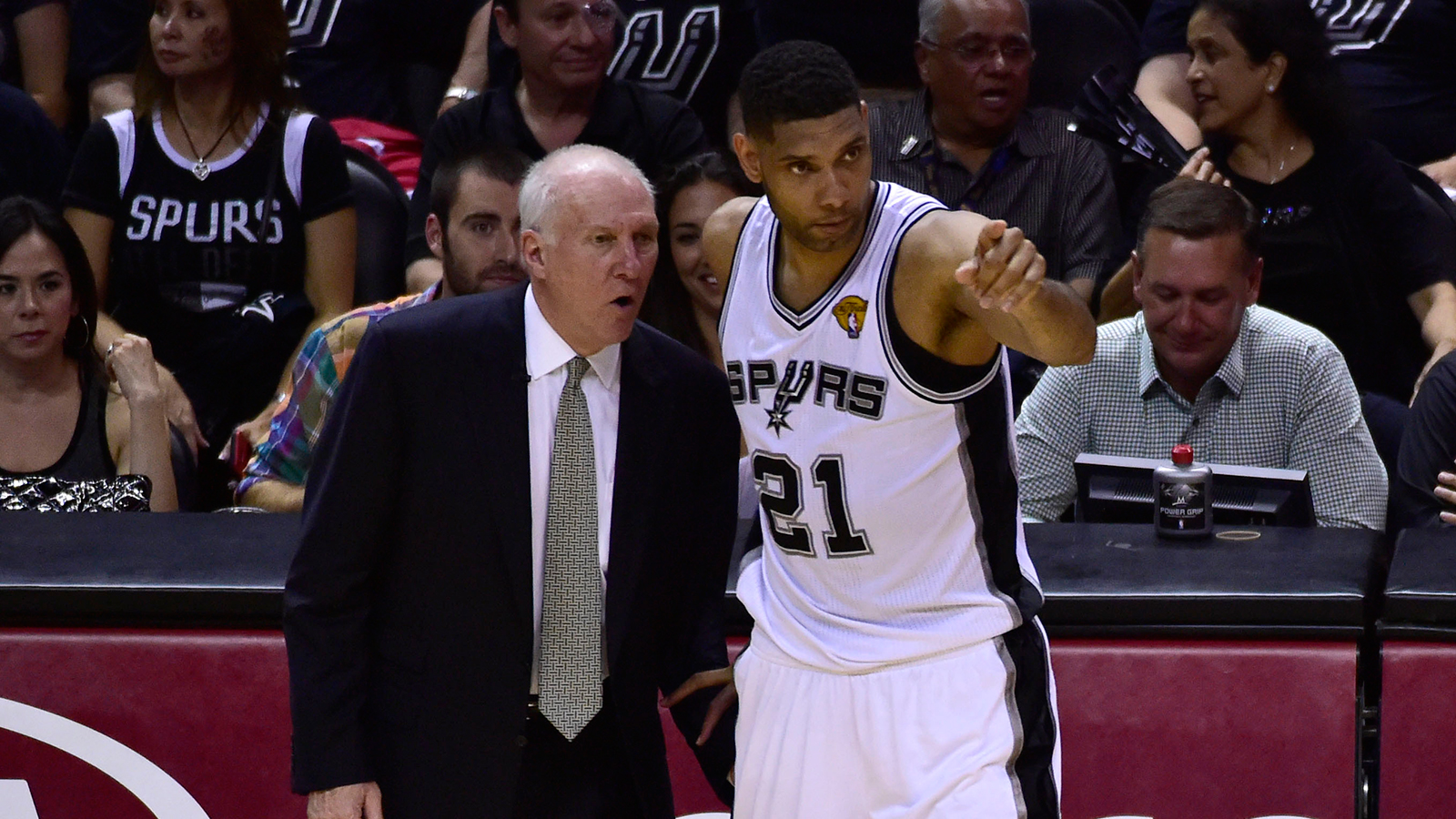 The San Antonio Spurs announced today their 2015-16 broadcast schedule, highlighted by 73 games airing locally in high definition (HD) on FOX Sports Southwest, KENS-TV (CBS 5) and KMYS-TV (CW 35). FOX Sports Southwest will air 60 games this season, KENS-TV will broadcast 11 games and KMYS-TV will carry the action for two games. The Silver and Black's remaining nine regular-season games will be carried exclusively on national TV. To view the full broadcast schedule, please visit Spurs.com or download the Official Spurs Mobile App.
The season tips off on KENS-TV on Wednesday, Oct. 28 at 7 p.m. when the Spurs travel to Oklahoma to play the Oklahoma City Thunder. San Antonio will then host the Brooklyn Nets in the first regular-season game at the newly renovated AT&T Center at 7:30 p.m. on Friday, Oct. 30 on FOX Sports Southwest.
Veteran broadcaster Bill Land returns to call his 13th season of Spurs basketball as the lead play-by-play announcer and former Spur Sean Elliott returns for his 15th season as the lead analyst. The versatile Andrew Monaco will primarily serve as the sideline reporter and studio host, and will be joined in the studio by Richard Oliver. Rachel Santschi will act as the special correspondent during the broadcasts.
All 60 FOX Sports Southwest broadcasts will include "Spurs Live" pre and post-game shows, hosted by Ric Renner. FSSW will also continue weekly airings of "Spurs Insider," which provides fans unprecedented access and an in-depth look at Spurs basketball. All games on FSSW this season will be streamed on Fox Sports Go, which can be accessed through the Official Spurs Mobile App. FSSW has been televising Spurs games since 1987.