Spurs not shocked by fast return of Thunder F Serge Ibaka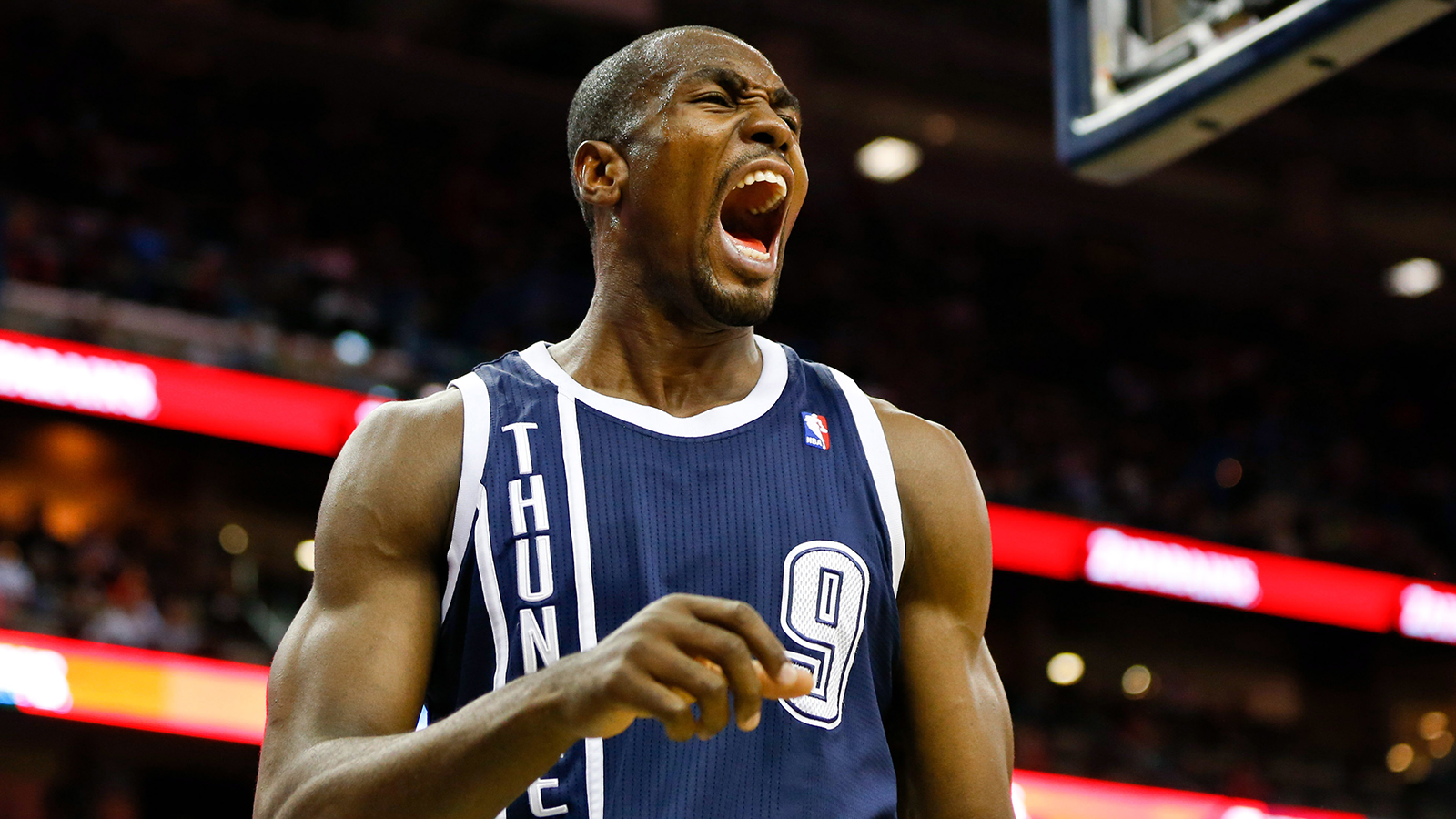 The Spurs didn't believe Serge Ibaka was done. Looks like they were right.
"I'm shocked. I'm so surprised," Spurs coach Gregg Popovich deadpanned. "I told you from the beginning I know Sammy and we knew he would be back, and that's good.
"Nobody would wish that on anybody to miss the playoffs. We've had guys miss the playoffs before and it's obviously a downer. If he gets back in and I'm sure he will, as I've said from the beginning, I think it's great."
Oklahoma City's not-so-surprising revelation from general manager Sam Presti —€" a former member of San Antonio's front office —€" that its star power forward's playing status had been upgraded to day-to-day added more than just a wrinkle to the Western Conference finals.
It's a much needed shot in the arm for the Thunder after two blowout losses in San Antonio. The Spurs were fully prepared for this eventuality and expect to see Ibaka back on the floor Sunday for Game 3 at Chesapeake Energy Arena.
Before the series even began, several San Antonio players openly questioned Oklahoma City's proclamation that Ibaka was done for the postseason with a calf strain. Smokescreen asides, his impending return was met with a collective shrug.
"I'm not surprised. He's a competitor," Tim Duncan said. "They're down. He wants to play in the playoffs. I'm not surprised at all."
So how does Ibaka impact the Spurs' plan of attack going into Game 3?
"It doesn't change anything," Duncan said. "We're going to play the same way and act the same way, and hopefully have the same results."
Duncan and the Spurs said as much before Game 1, stressing that Ibaka's absence wouldn't alter their game plan. But if he's close to 100 percent, it does change things. Ibaka produces at both ends of the court, something his replacements couldn't provide the first two games.
Ibaka averaged 14.0 points, 11.5 and 4.0 blocks in four games against San Antonio during the regular season. Remember, the Thunder won all four games.
"Gives them another hell of a player, but we are who we are," Popovich said. "We've got to be who we are. We can't change what we do."
A big part of the Spurs' success through two games took place in Ibaka's back yard. San Antonio has dominated inside, rolling up 120 points in the paint (OKC has 74) through two games. The Spurs have feasted at the rim without Ibaka around to protect it.
"We're going to try to do the same things," Manu Ginobili said. "We're not going to change the game plan for him. I'm sure it's going to give them another big body that can be a presence in the paint, block shots and make some jumpers, but our idea would be the same."
Ginobili, ever the realist, added that Ibaka isn't going to be the only new wrinkle for Game 3. Chesapeake Energy Arena is where the Thunder turned around the West finals back in 2012.
"They're going to be way more aggressive," Ginobili said of the Thunder. "They're going to be pushed by their fans. We just won two games. They're going to make more shots, they're going to attack harder, they're going to go to the free throw line more, so there are a lot of things they can do better and we're not going to make as many shots."
San Antonio leads all NBA playoff teams in both field-goal and 3-point shooting percentage. As Ginobili alluded, those shots figure to be more contested with Ibaka rooming inside and Thunder defenders not having to gamble as much on the perimeter.
But is Ibaka enough to make a difference?
"We're trying to get to four games," Duncan reminded. "It doesn't matter if it takes four games to do it or it takes six games to do it or seven games to do it. We're trying to get to four games. Whoever they throw on the court is who we have to face and we'll be ready for it."
Follow Art Garcia on Twitter @ArtGarcia92