Spurs' Mills, Diaw explain the art of 'frogging'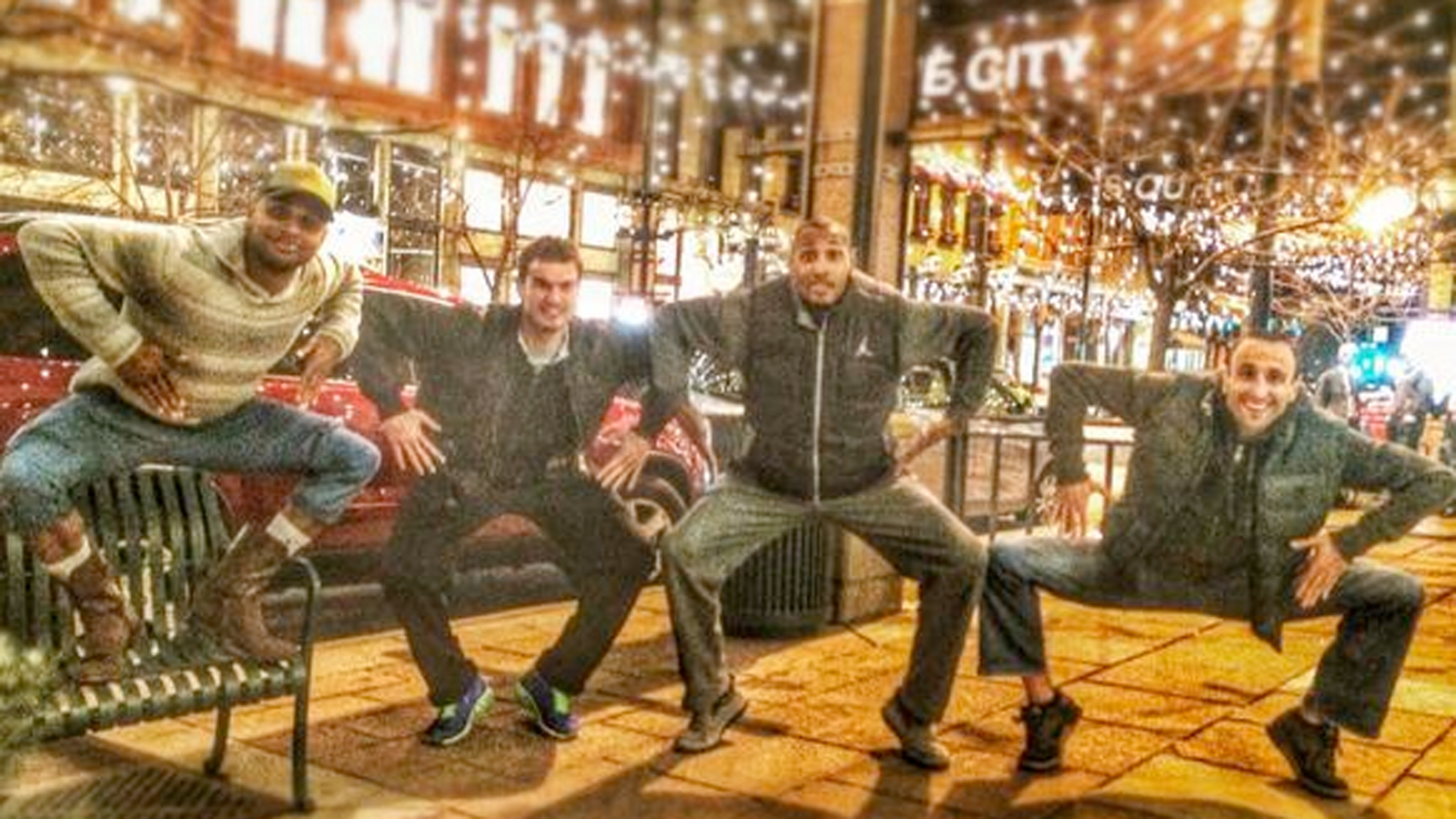 The San Antonio Spurs introduced the world to "frogging" last month, but there wasn't much explanation at the time why they started doing it.
Spurs guard Patty Mills and forward Boris Diaw provided a history lesson last week of the pose that's catching on with fans.
"We always used to go to lunch, dinners on the road and we're bored," Diaw told Spurs.com. "We always take photos after dinner, and we get a souvenir in the city that we're in."
But a simple smile and say cheese for a picture isn't good enough.
"We can never take normal photos," Mills said. "We've always got to make some sort of face."
And that evolved into a frog that became their signature pose.
It's #FrogginFriday! Whose is better?? #SilverDancers or @Patty_Mills & @spurs? 🐸🐸🐸🐸 pic.twitter.com/SGQFsHhAtj

— Spurs Silver Dancers (@SilverDancers) March 29, 2014
Some ppl saw us #frogging last night & wanted to join. #goodforya @manuginobili @tiagosplitter @theborisdiaw pic.twitter.com/KzfIaVRM1u

— Patrick Mills (@Patty_Mills) March 28, 2014
Aussie style #frogging pic.twitter.com/xrhFxMdRam

— Patrick Mills (@Patty_Mills) April 8, 2014
It's not simple though. Mills and Diaw say there's a right and a wrong way to do it.
Manu Ginobili might have the right moves on the court, but his "frogging" needs some more practice.
"Manu tries so hard to do the squatting low, and for some reason it's usually sideways," Diaw said.
Spurs coach Gregg Popovich hasn't tried it yet, but Diaw and Mills hope to eventually get him to go "frogging" with the team.
"That's going to be tough," Mills said.
Maybe if the Spurs finish with a championship this season.
Follow Louis Ojeda Jr. on Twitter @LouisOjedaJr