Spurs coach Popovich: Mavs' Blair 'was a man possessed'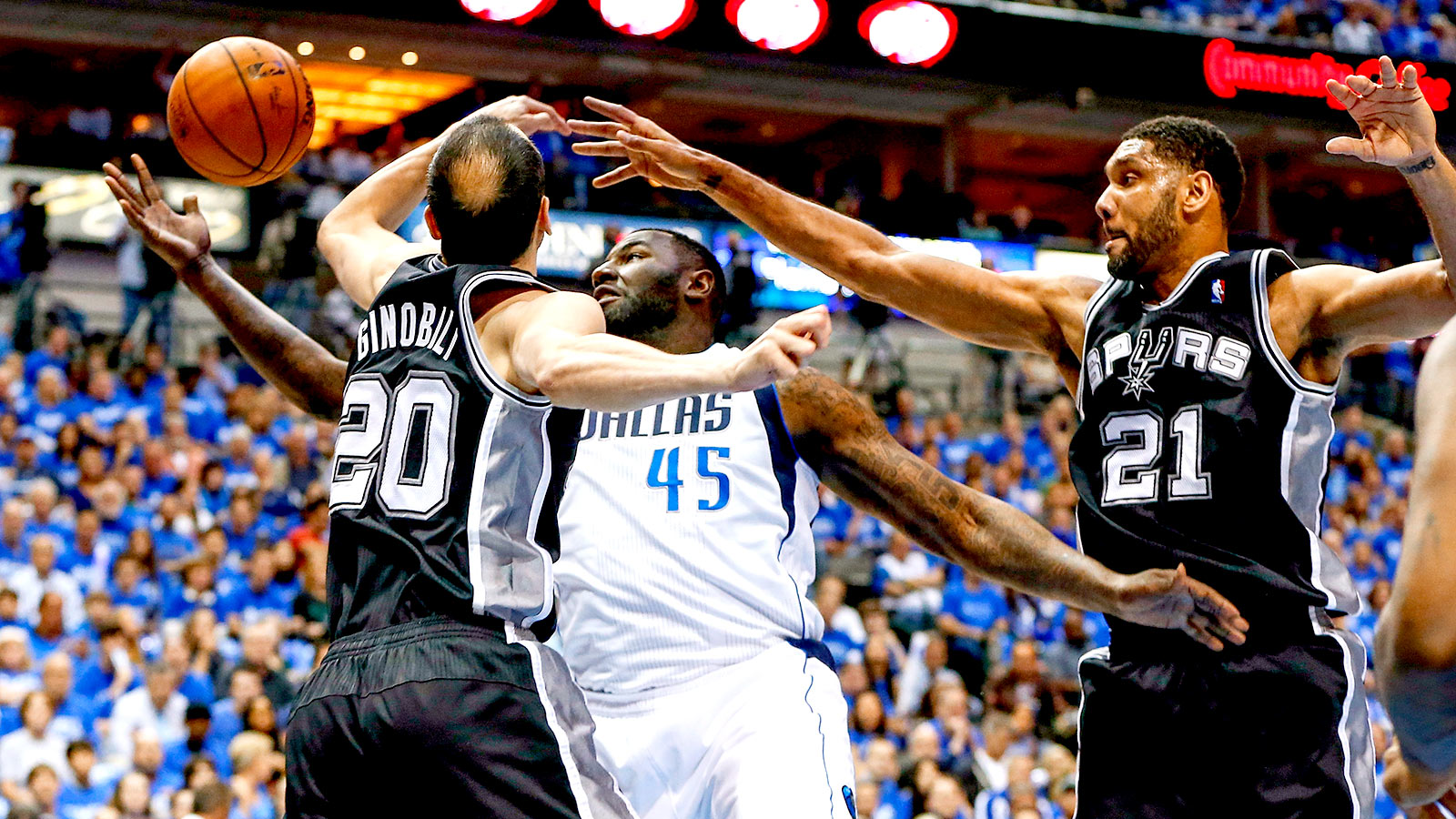 It's difficult to imagine the Dallas Mavericks winning Game 6 Friday night without the contributions off the bench from big man DeJuan Blair.
The former San Antonio Spurs power forward played nearly the entire fourth quarter, grabbing four rebounds to go along with two steals and five points.
"He looked fired up," Dirk Nowitzki said after the 113-111 victory over the top-seeded Spurs. "I just thought he came ready to play. He was fired up, got some great offensive rebounds for us. We need a physical presence and he gave us that tonight, scrambling, playing hard, getting to loose balls. He was great tonight."
Blair was suspended for Game 5 after kicking San Antonio center Tiago Splitter in the head during the second half of Game 4. Nowitzki mentioned how much it bothered Blair that he couldn't help his teammates during their Game 5 loss.
But Blair made up for it in the fourth quarter Friday night, bringing some much needed energy, particularly with four and a half minutes remaining. As the Mavs were clinging to a 94-92 lead, Blair grabbed a defensive rebound and yelled with excitement. On the other end of the floor, he converted a layup while being fouled. The Mavs pulled ahead 97-92 and the American Airlines Center crowd was roaring the rest of the way.
"His energy was great," Spurs coach Gregg Popovich said. "He was all over the floor. He was a man possessed at both ends of the floor. He was physical and he played good basketball on top of that. I thought he was super."
Blair finished with 10 points, 14 rebounds and four steals in 29 minutes.
"I'm just glad we got the win," Blair said. "Of course I was fired up … we're at home and it's Game 6 against a tough team. It was fun."