Sources: Mavs waiting for Ray Allen to accept offer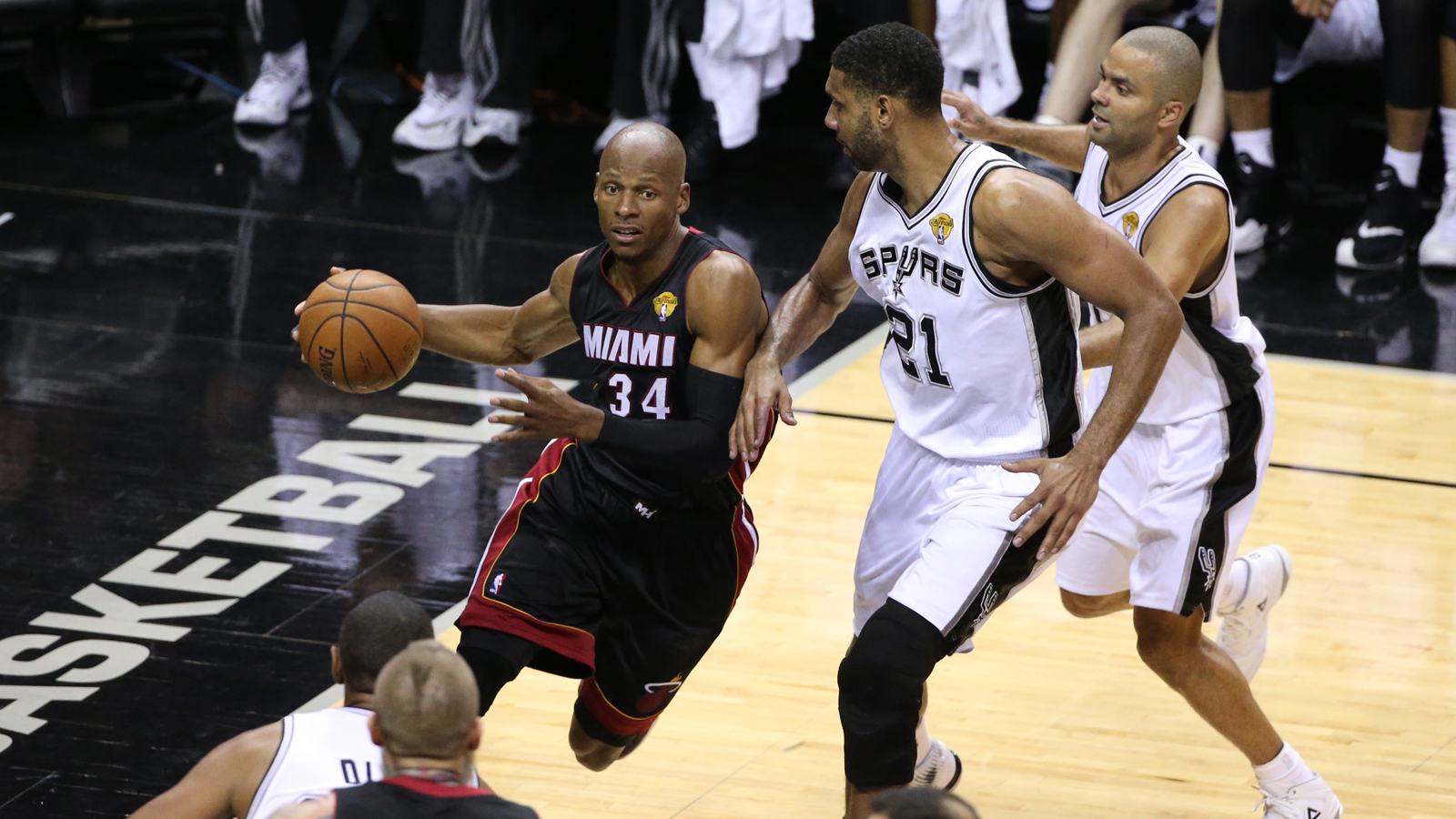 DALLAS – The Dallas Mavericks are holding onto their $2.7-million room-MLE hoping veteran shooter Ray Allen will accept the offer and join the team, sources tell DallasBasketball.com and FOX Sports Southwest.
While free-agent guards Jameer Nelson and Mo Williams are also on the club's wishlist, Allen – the 18-year veteran who just turned 39 – is Dallas' top target.
Sources tell us that Mavs veteran Shawn Marion – admired as he is by Dallas' front office – is not a realistic candidate for the exception, and that both Marion and the Mavs are on the same page here.
Both Mavs owner Mark Cuban and GM Donnie Nelson tell us that the team is willing to hold onto the room-MLE for later in the season. But that's not the top reason it's not being given away just yet.
Williams and Nelson have been told that Dallas is "on-hold" for now as Allen considers joining Cleveland and his friend LeBron James, staying with Miami or retiring.
"One thing is for certain, to [make a decision] on my terms is the most important thing," Allen said after the Finals. "Whether that is me retiring, staying here or going somewhere else, it will be on my terms. I've made it to this point, and I felt great that I have the choice to make it for myself."
Allen last year played 73 games in the regular season and all 20 postseason games, and he averaged 9.3 points per game on 41-percent shooting in the playoffs, giving the Heat defensive size in the backcourt and regal leadership for the locker room.
The Mavs think all of that is worth waiting for.