Sooners begin spring with plenty of competition at quarterback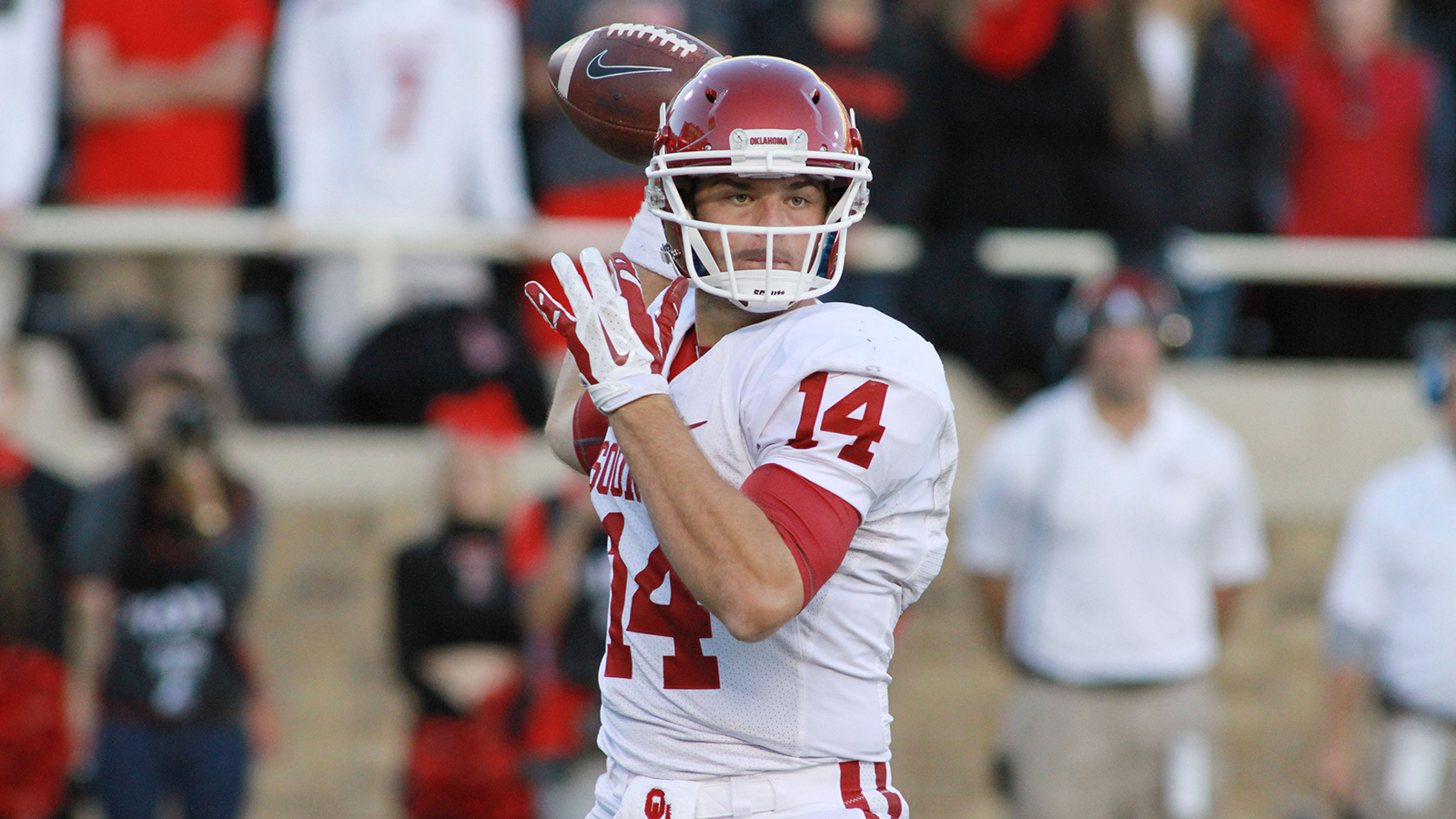 NORMAN, Okla. – The Oklahoma football begins spring practice Saturday but the Sooners won't be naming a starting quarterback any time soon.
Coach Bob Stoops addressed the media Thursday afternoon to promote his team after an 8-5 season in 2014. In addition to a number of coaching changes, including firing his two offensive coordinators, Stoops said this spring there will be plenty of competition at quarterback.
"There will be plenty of throws," Stoops said. "We're out there for two-and-half hours. You can throw a lot of footballs in two-and-half hours."
The question is who will be throwing it this fall. A year ago, at this time, it appeared to be Trevor Knight. But Knight was inconsistent and injured for part of 2014.
"It's fair to say there will be open competition," Stoops said. "We have several quality guys."
New offensive coordinator Lincoln Riley and Stoops will be choosing between Knight, Cody Thomas and Baker Mayfield, who transferred to OU last season and sat out the year. Mayfield played in last season's Spring Game and practiced with the scout team during the 2014 season.
Stoops said he will not name a starter for the 2015 season this spring.
Hard to blame him, actually. With Riley in and all sorts of new faces on the staff, including the re-assigning of duties, Stoops has to make sure his staff as well as the players are comfortable heading into summer practice.
Gone are Josh Heupel and Jay Norvell from the offensive coaching staff. Cale Gundy moves to receivers coach from his spot as running backs coach since 1999. Jay Boulware will now coach running backs as well as special teams and Kerry Cooks (defensive backs), Dennis Simmons (receivers) and Diron Reynolds (defensive line) join the staff. Jerry Montgomery, who coached the defensive line last season left for an NFL job after the recruiting season finished.
Meanwhile, five-star running back Joe Mixon, who sat out last season for disciplinary reasons, will practice without restriction this spring. Mixon will not participate in the Spring Game.
Follow Andrew Gilman on Twitter: @andrewgilmanOK