SMU shrugs off tournament snub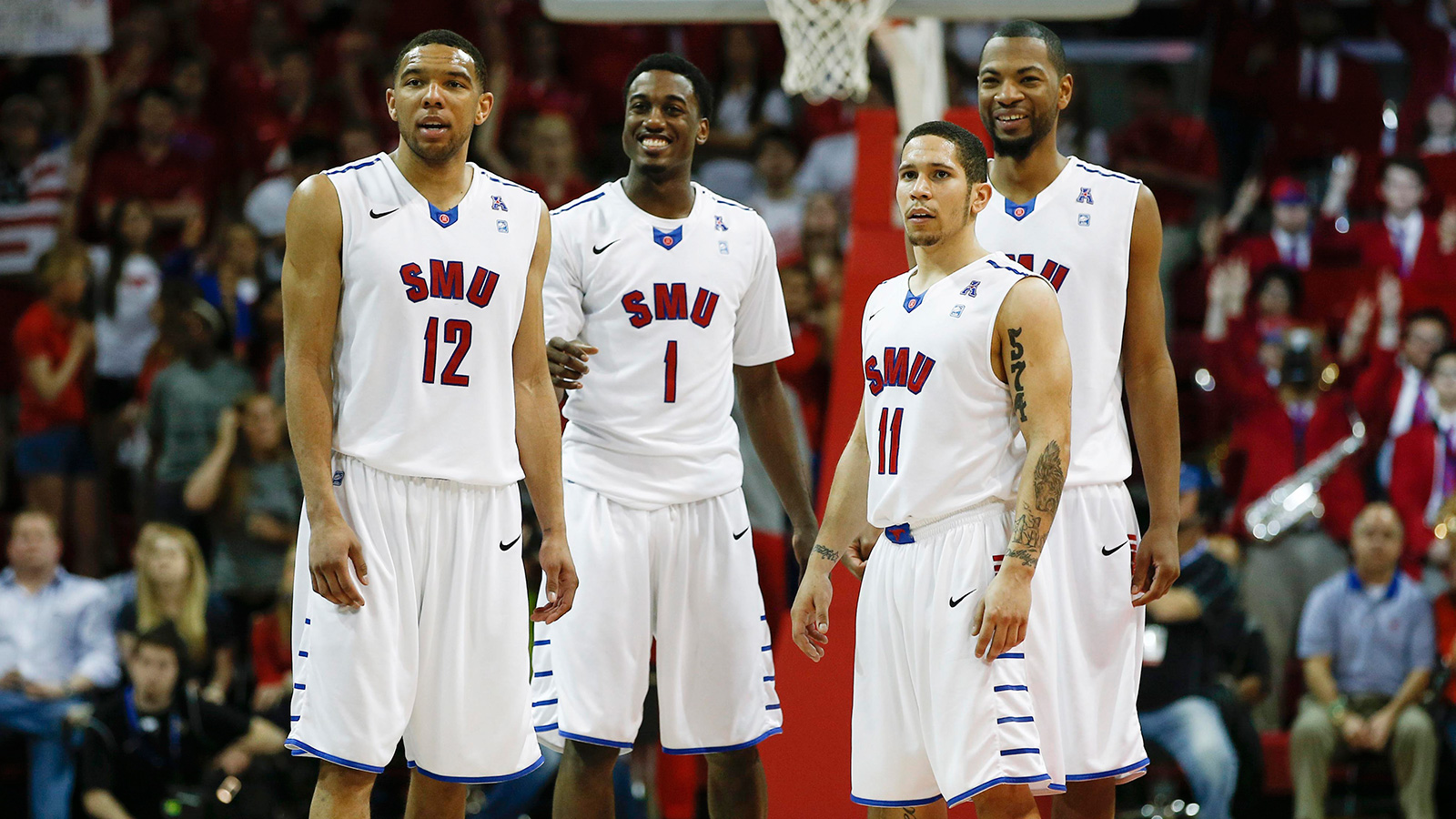 SMU wasn't invited to the NCAA's big party, so the Mustangs have been throwing their own parties in the NIT.
Moody Coliseum, which seats 7,000, sold out in less than 24 hours for Wednesday's third round NIT game against Cal. Monday's 80-67 second-round win over LSU took about 36 hours to sell out.
The NIT opener against UC-Irvine wasn't quite a sellout, but that game started while the sting of being left out of the NCAA Tournament was still fresh.
Now, the NCAA snub seems an afterthought after SMU has produced back-to-back comeback wins in front of energized and extremely loud crowds.
The Moody crowds have been dotted with celebrities this season. Former President George W. Bush, whose presidential library is across the street from Moody, has sat courtside for two games. Mavericks owner Mark Cuban has attended a game, while the Cowboys have been represented by owner Jerry Jones, coach Jason Garrett, quarterback Tony Romo, tight end Jason Witten and Hall of Famers Troy Aikman and Deion Sanders.
For Monday's game against LSU, former Cowboys great Tony Dorsett was courtside along with a trio of Dallas Mavericks: Vince Carter, Jae Crowder and Samuel Dalembert.
"The crowd was amazing," forward Shawn Williams said after SMU overcame a 10-point deficit in the first half. "It was probably as loud as it's been in there in the second half. We made a run and I think when Keith [Frazier] hit a 3 it exploded. It's probably as loud as I've heard it in here."
And that was with a section of LSU fans in the house. SMU (25-9) has played before eight sellout crowds since a fully-renovated Moody re-opened in January, but even coach Larry Brown thought the crowd for LSU was the loudest so far.
"Maybe we don't come back like tonight without our crowd," Brown said. "I was hopeful that we would have a home court. You know, we've got a beautiful building, but I never imagined it would be like this. Our kids have to be thrilled to be in this environment."
Cal (21-13) can't be thrilled about having to travel to Dallas after a late Monday win over Arkansas, 75-64. However, a berth to the NIT semifinals in New York's Madison Square Garden will be on the line when No. 1 seed SMU plays No. 2 seed Cal.
"There's zero time to be tired right now," said SMU guard Nick Russell, who was 4-of-5 from 3-point range for 16 points against LSU. "I'm sure they'll come out and they'll try to hit us in the mouth. They want to get this win, so do we. So it should be a great game."
Follow Keith Whitmire on Twitter: @Keith_Whitmire