Smolinski latest Texas player to land on DL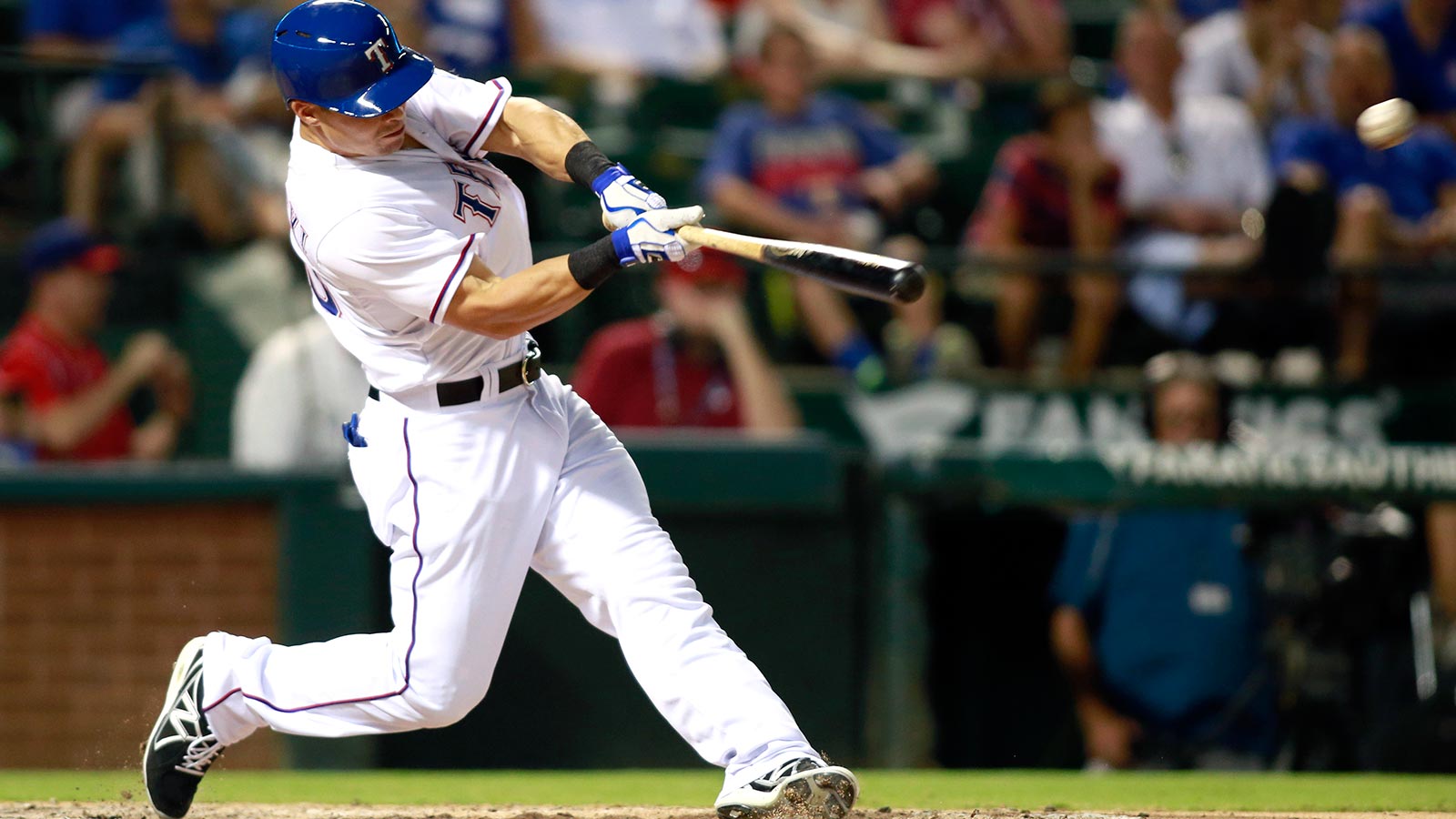 ARLINGTON, Texas — The Texas Rangers made room for starting pitcher Jerome Williams the way the 2014 Rangers do — by adding a player to the disabled list.
Outfielder Jake Smolinski was put on the disabled list with a bone bruise on his left foot. The move was retroactive to July 22. Smolinski fouled a pitch off the inside of his left foot in Monday's game at New York. He won't be eligible to rejoin the team until Aug. 6.
The Rangers lead the majors in DL moves this season (23) and current player on the DL (14). The club record for DL moves is 29 and that came in 2004. That was also the season the Rangers used a club record 55 players. Williams will be the 52nd player used by the Rangers this season.
Smolinski was giving the Rangers an offensive spark before he got hurt, hitting .389 with five RBI in 11 games.
"It's a tough break," Texas manager Ron Washington said. "He still has some discomfort. We want to make sure it's right. It won't end his year. We're looking at 10 days, maybe 11 days. Give him a chance to heal 100 percent."
Marks was 0-1 with a 5.06 ERA in five appearances for Round Rock.
Texas made another 40-man move Friday too. The Rangers activated lefty Joseph Ortiz from the 60-man disabled list and optioned him to Frisco. To clear a spot for Ortiz on the 40-man roster, Texas moved Kevin Kouzmanoff to the 60-day DL.