Should Cowboys rest starters or play to win against Redskins?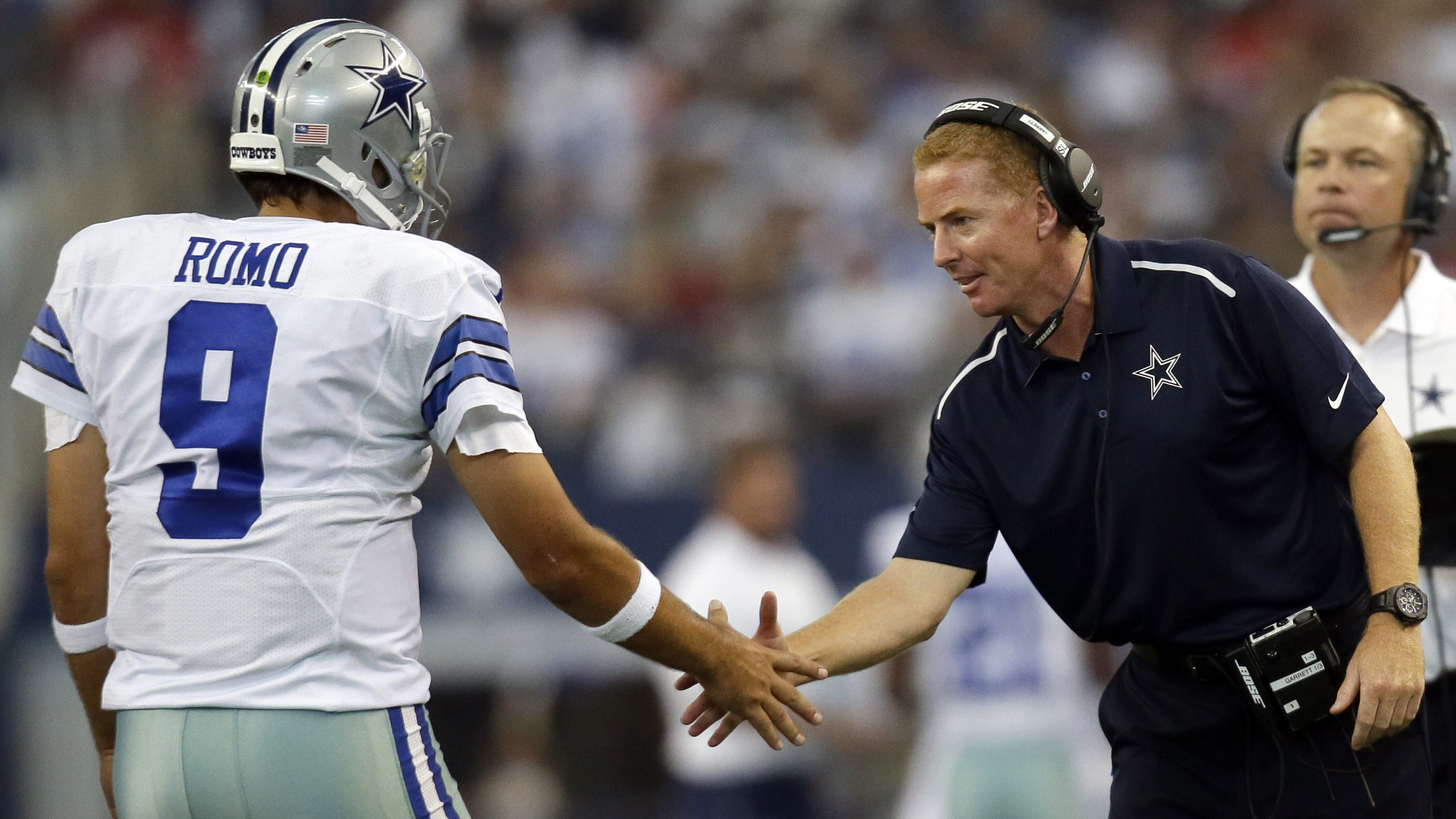 Cowboys head coach Jason Garrett refuses to break character. He's insisting his team will play to win Sunday in Washington.
But even with a remote shot at a first-round bye, there's no reason to sell out for a 12th win. The Cowboys have earned the right to rest starters such as Tony Romo and DeMarco Murray, and that's exactly what they should do.
"There's a playoff scenario with us winning the game will give us an opportunity to get a first-round bye so we're going to take advantage of what we can take advantage of and players are football players," Garrett said Thursday in a commanding holiday performance. "There are 16 opportunities to play and guys who are healthy are going to play in this game and practice this week and play in the game. Ballgames are important to us."
Ah yes, there are echoes of Lombardi and Parcells in those words. I remember how disgusted the latter appeared when someone (perhaps me) asked him about a "meaningless" game. Most coaches want you to believe that word doesn't exist in the NFL. Then you watch the Colts come to town and lie down like dogs.
Murray missed practice Thursday because of an illness. He's also nursing a broken left hand. Why not take advantage of this situation? There's also the memory of Romo breaking two bones in his back against these Redskins. It seems like resting him against Jim Haslet's defense might not be an awful decision.
What will happen is something in between. Garrett will play his starters for a half in order to stay in rhythm. I think he'll get them out of the game no matter the score.
The Cowboys have far more to lose than the Redskins in this game. And while Garrett is required to honor his forefathers with fiery rhetoric, he knows what he really needs to do.
Just for one day, it's OK to take his foot off the gas.
MORE FROM FOX SPORTS SOUTHWEST:
– Highest paid coaches in college football
– Ranking NFL quarterback salaries
– Oldest player on every NBA team