'Señor Sack' earns his place in Texas Tech's Ring of Honor
Louis Ojeda Jr.

FOX Sports Southwest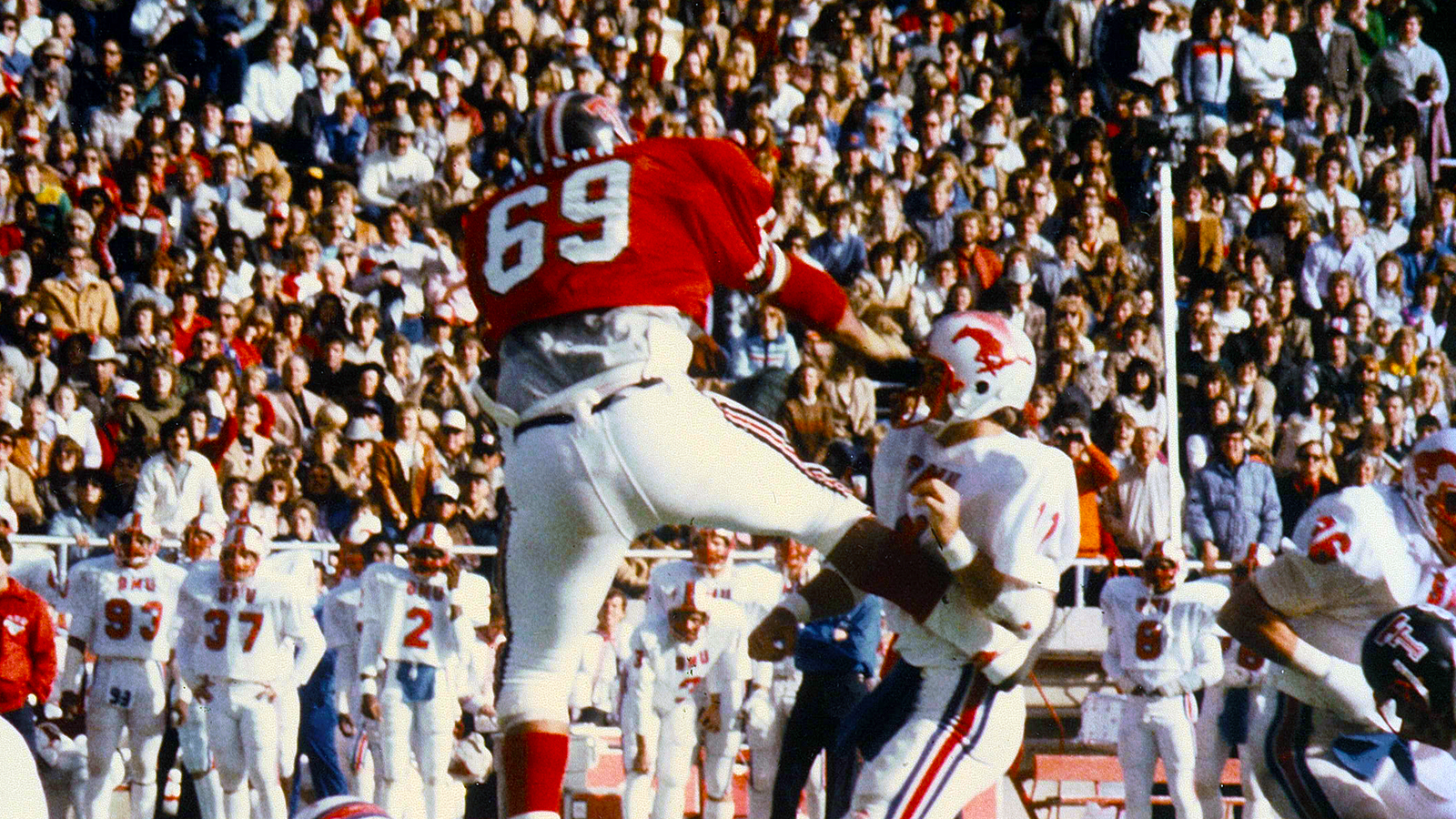 The wind in West Texas is strong, inescapable, and can bring down almost anything.
Those words can also be used to describe a 6-foot-3, 230-pound defensive lineman who arrived on the South Plains of Lubbock, Texas in 1979 and blew everyone away.
His name was Gabe Rivera his first few weeks on the Texas Tech campus, but he became known as Señor Sack from then on.
"From what I remember, it was the quarterback that started the nickname," Rivera said. "I guess I impressed a lot of people my freshman year. I wasn't really going to talk to too many people, but after a couple of weeks at camp, people started talking about me."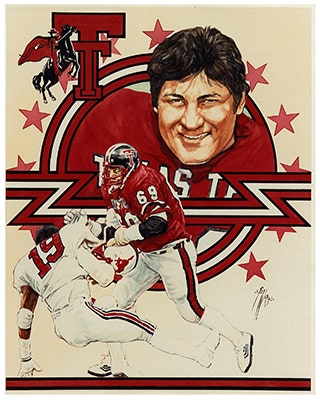 For the next four years, Rivera terrorized opposing offenses in becoming arguably the greatest defensive player in Texas Tech history.
Before the Red Raiders face former Southwest Conference rival Arkansas this weekend, he'll be honored as the fourth member of the Texas Tech Football Ring of Honor.
It's just the latest recognition Rivera has received from his Texas Tech career. In 2007, he was inducted into the Texas Sports Hall of Fame, and the College Football Hall of Fame in 2012.
But fame wasn't what Rivera was after when he first set foot in Lubbock 35 years ago. Getting an opportunity to play the game he loved was the only thing that mattered.
"I never went to Texas Tech knowing I wanted to do 'this and that,'" he said. "I just wanted to play football and things turned out the way they did."
Following his collegiate career, Rivera was a first-round draft pick by the Pittsburgh Steelers in 1983. But a car accident that left him paralyzed his rookie year cut a promising NFL career short.
It can be difficult to remember some of his memorable moments as a Red Raider, but the Razorbacks visiting Texas Tech on Saturday brings back one he won't ever forget.
"I remember some big plays," he said. "Against Arkansas when I ran down that quarterback. People remind me of those things and I remember some, too."
During his senior season, Razorbacks quarterback Brad Taylor was running toward the end zone after eluding several Texas Tech defenders, but Rivera chased him down in a 50-yard sprint.
Rivera finished his career with 321 tackles, 34 tackles for a loss, 14 sacks, 11 pass deflections, and six fumble recoveries. Despite those outstanding stats, Rivera wasn't sure he was worthy of being in Texas Tech's Ring of Honor.
"I never saw myself as being a legend," he said. "It's been exciting and knowing your name is going to be up there with the other three legends. I guess I'll be considered a legend being up there."
Rivera will be back on the field in Lubbock on Saturday when his name will be unveiled on Jones AT&T Stadium beside fellow Texas Tech greats Donny Anderson, E.J. Holub, and Dave Parks.
Gabe Rivera set to join legends Dave Parks, Donny Anderson and E.J. Holub in the #TexasTech Ring of Honor Saturday. pic.twitter.com/0zUQd1nVHe

— Louis Ojeda Jr. (@LouisOjedaJr) September 9, 2014
"I feel awesome, but I really don't know how I'll feel on Saturday and I don't know I'll react," he said. "Just being a part of the Red Raider family and a Texas Tech guy.
"It's not only for the people I played for, but the younger kids and fans. I guess I'll be a legend because they always remember that Señor Sack guy."
Nothing could bring down Señor Sack at Texas Tech. And nothing ever will.
Not even the wind in West Texas.