Hall-of-Famer Steve Largent likes Seahawks offense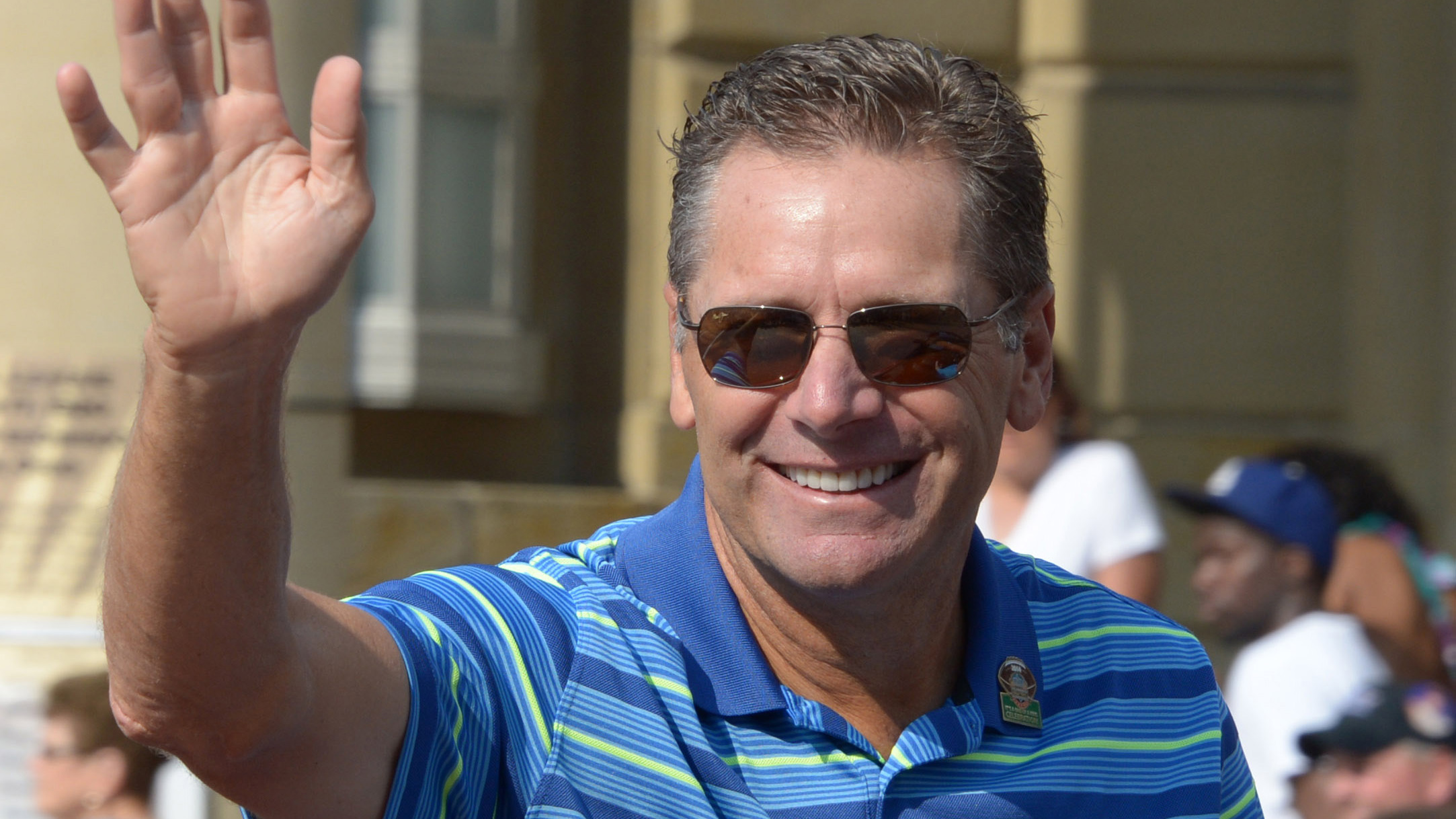 Hall-of-Famer Steve Largent keeps up with the Seahawks from his Tulsa, Oklahoma home, and the former wide receiver is pleased with the offensive additions Seattle has made this off-season, especially that of tight end Jimmy Graham.
"They have a tight end who is a receiver and tight end," Largent said Friday in Dallas at a pediatric cancer fundraiser. "And I think that's going to help."
Seattle dealt their first-round pick in this year's draft along with center Max Unger to New Orleans for Graham and a fourth-round pick. Since 2012, six different tight ends have caught 19 touchdowns for Seattle. In the same span, Graham hauled in 35 scores for the Saints.
Even with Graham, Largent has confidence in receivers Doug Baldwin, Jermaine Kearse, and Chris Matthews.
"I think they've got some capable receivers," said Largent. "They're not going to go to many Pro Bowls, but they have some capable receivers. And they have a good running back. So, they have a lot of the ingredients they need."
Along with dealing for Graham, the Seahawks re-signed 28-year-old running back Marshawn Lynch to a two-year extension worth $24 million. Since 2011, Lynch has rushed for at least 1,200 yards and 10 touchdowns for Seattle while the club has only missed the playoffs once.
With all of Seattle's offensive pieces, Largent still remains impressed with quarterback Russell Wilson.
"From day one he's come in and really handled himself in a way you expect an NFL quarterback to handle himself. He's just really an impressive guy. And I admire him a lot."
Largent played with admirable quarterbacks in Jim Zorn and Dave Krieg, who helped the Seahawks to consecutive playoff berths from 1983-84. Wilson has gone above the contributions of his predecessors winning a playoff game in every season under center for Seattle. Wilson's career postseason ledger is 6-2, including a 43-8 win in Super Bowl XLVIII, the franchise's only Super Bowl win.
MORE FROM FOX SPORTS SOUTHWEST:
– Ranking NFL quarterback salaries
– Oldest player on every NBA team
– College football's highest paid coaches in 2014