Season comes to end for Rangers' Choo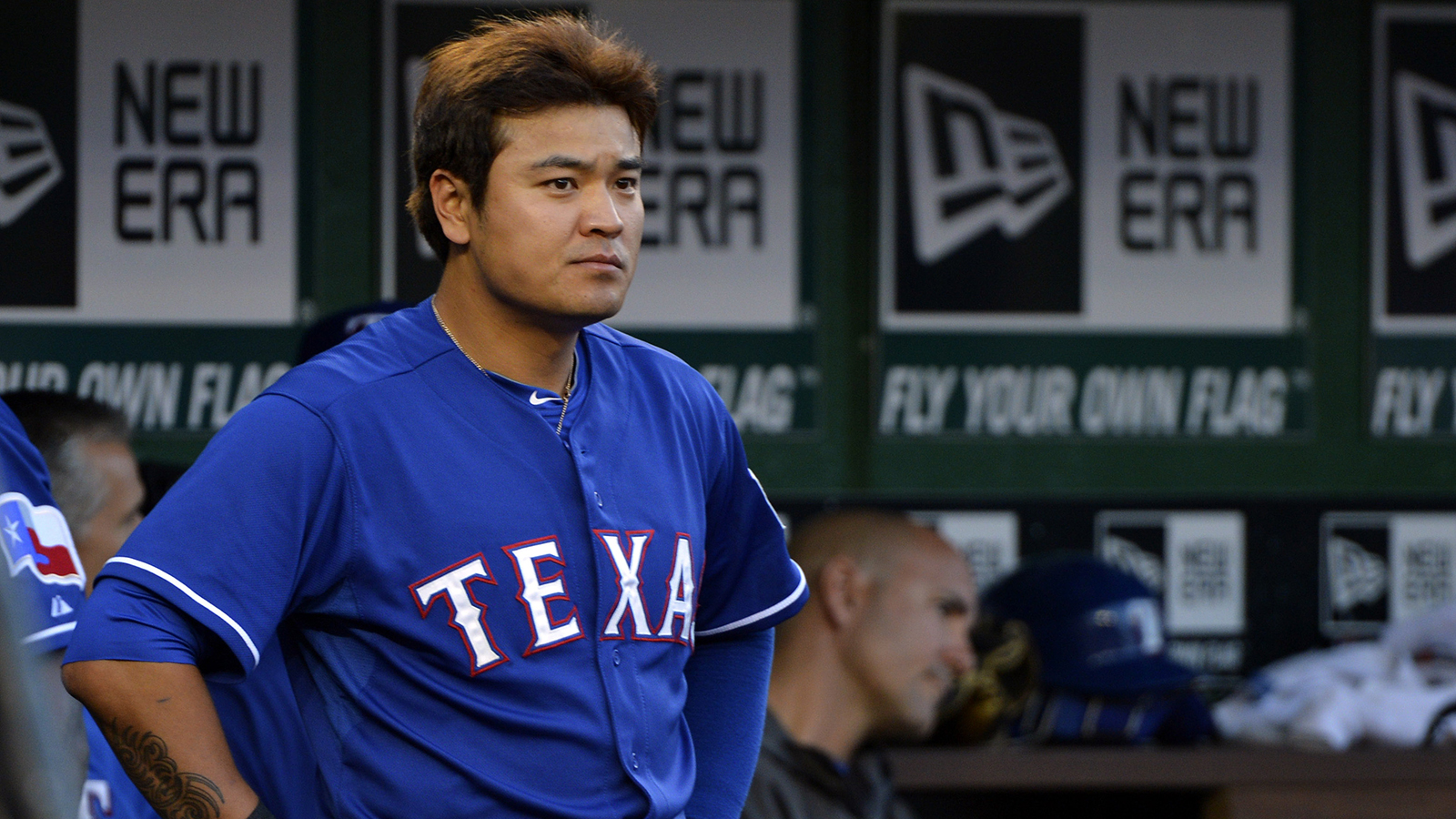 The lost first season for Shin-Soo Choo with the Texas Rangers is over.
The outfielder will have surgery to remove a bone spur in his left elbow and will miss the remainder of the season.
Choo missed Sunday's game with a virus and didn't travel with the team to Seattle. He is expected to have the surgery in the next two weeks with Keith Meister handling the procedure.
Texas has called up Michael Choice from Triple A Round Rock to replace Choo.
Choo, who signed a seven year, $130 million deal with Texas in the offseason will finish the year with a .242 average, 13 home runs and 43 RBI. He was slowed by ankle issues for most of the season and was relegated to designated hitting duties for 44 games. The average is his worst in a full season and his on-base percentage of .340 was also a career low.
Choice was on the Opening Day roster for the Rangers but struggled to hit for average and was sent to Round Rock in early July. He hit .267 in 43 games in Triple A with seven home runs and 31 RBI. Despite a .177 average in his time with the Rangers, Choice did hit eight homers and drive in 28.
Choice came to Seattle along with catcher Tomas Telis, who is in the Texas starting lineup. Once Telis plays, he'll be the 58th player the Rangers have used this season. That's one shy of matching the major-league record of 59 shared by three teams.