Has Tim Duncan done enough to earn 15th All-Star appearance?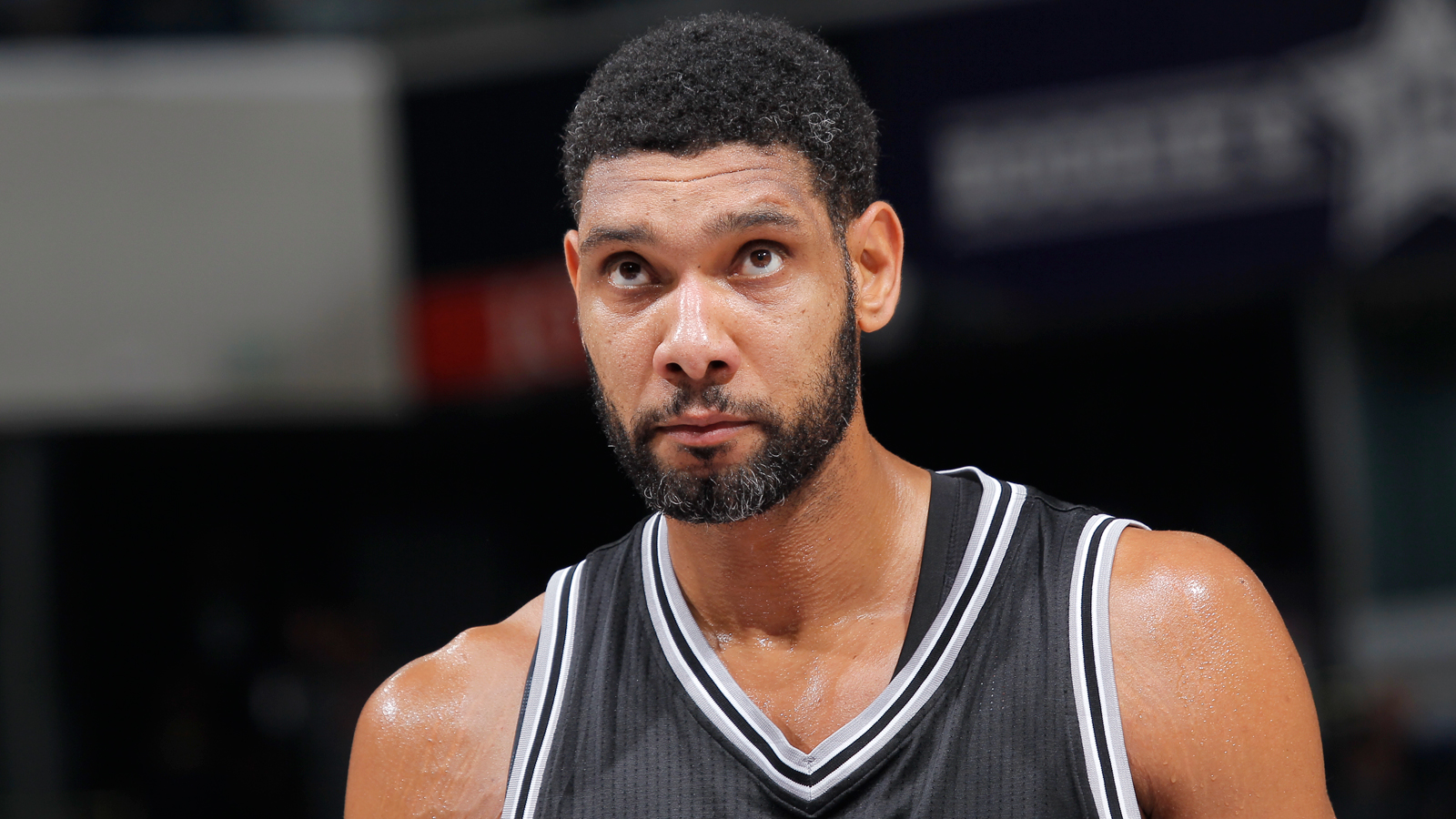 Tim Duncan has logged 1,192 minutes this season, putting him on pace to eclipse 2,300 minutes for the first time since the 2009-10 season when the San Antonio Spurs' ageless wonder was a mere pup at 33.
Duncan is 38 now and he's producing like few his age ever have. His combination of averages — 14.7 points per game, 10.0 rebounds, 3.2 assists and 1.9 blocks — are at essentially historic levels. Only one player older than 33 in the league's history has strung together such a stat line for an entire season: Tim Duncan last year, according to Basketball-Reference.com.
After Thursday's loss at Chicago, Duncan's blocks-per-game average dipped below 2.0, but if he can get it back and maintain his other averages, he'll become the first player ever over the age of 33 to average at least 14.0 points, 10.0 rebounds, 3.0 assists and 2.0 blocks.
The level of stat-box stuffing has been done only 38 times in NBA history and by just 17 players. Duncan's done it six times, and not since he was 30 in 2006-07.
"He's an incredible, incredible specimen," Spurs coach Gregg Popovich said earlier this season after Duncan passed Walt Bellamy for 10th place on the NBA's all-time rebounding list. "When I say specimen, I don't mean physical. I mean just mental toughness, his spirit and his professionalism are just unparalleled."
Is it enough to make him a 15-time All-Star? That will be decided by the Western Conference coaches who select the seven reserves. Their choices will be announced next week.
They'll have some history to consider when doing so. A 15th selection would move Duncan ahead of Michael Jordan, Karl Malone and Jerry West and tie him with Shaquille O'Neal and Kevin Garnett for the third-most All-Star appearances in NBA history.
Kobe Bryant, announced as a starter Thursday night by virtue of fan voting, made his 17th team (although a shoulder injury will likely keep him from participating for a second consecutive year). Kareem Abdul-Jabbar, a 19-time All-Star, is the league's all-time leader.
Duncan finished fourth in this year's fan voting for frontcourt players with 546,817 votes, outdistancing reigning NBA MVP Kevin Durant by some 1,500 votes. It was Duncan's highest vote total since 2011 (Anthony Davis Blake Griffin, Marc Gasol, Stephen Curry and Bryant were voted the five starters).
Duncan's stiffest competition to make the team as a reserve likely comes from well-deserving Sacramento center DeMarcus Cousins, a snub a year ago, who could be once again if the coaches grant the reigning champs a lone participant as opposed to tabbing Cousins off the flailing Kings.
Truth be old, the ever-understated Duncan, who has recorded 20 double-doubles this season in 39 games played (Cousins has 25 in 30 games) and is one of 12 players currently averaging a double-double in points and rebounds, might just prefer Cousins get the nod to play in the NBA's showcase in the Big Apple.
The guy's got to be exhausted.
Duncan is on pace to play nearly 200 minutes more than last season's 2,158. That's nearly an extra four full games or six more games at his current average of 30.6 minutes a game.
San Antonio's most senior player, Duncan has also been its healthiest and its best player. Without him, who knows where the 27-17 Spurs might be in the ruthlessly competitive Western Conference?
Only 27-year-old shooting guard Danny Green has played more minutes than Duncan thanks to a slew of injuries around him.
Rugged paint partner Tiago Splitter missed the season's first 21 games (managing only 10 minutes in game No. 3). Point guard Tony Parker sat out 14 games and Finals MVP Kawhi Leonard, the team's best defender and an emerging offensive force, returned last week after missing 15 consecutive games and 18 in all.
It all conspired to crash the Spurs' December, a rare sub.-500 month (8-10) against a murderous West-heavy schedule. Still, Duncan did what he could, averaging 17.4 points, 11.5 rebounds, 3.7 assists, 2.2 blocks and 1.1 assists while extending himself to 34.5 minutes a game.
And now it's the standings that will likely keep Duncan's load from lightening much. Coach Gregg Popovich is meticulous when it comes to resting his aging big man, but since Duncan sat out the second night of a back-to-back on Dec. 20, he's played in four consecutive back-to-backs and has played in 16 consecutive games.
The seventh-seeded Spurs are chasing back-to-back titles, the one goal missing during Duncan's previous 17 seasons. No team has won the championship starting the playoffs in worse position than the sixth seed.
So is Duncan worthy of a 15th All-Star selection? Probably.
Would he be just as satisfied to remain at 14? Yeah, probably.
MORE FROM FOX SPORTS SOUTHWEST:
– Highest paid coaches in college football
– Ranking NFL quarterback salaries
– Oldest player on every NBA team