Saints will have to overcome road woes early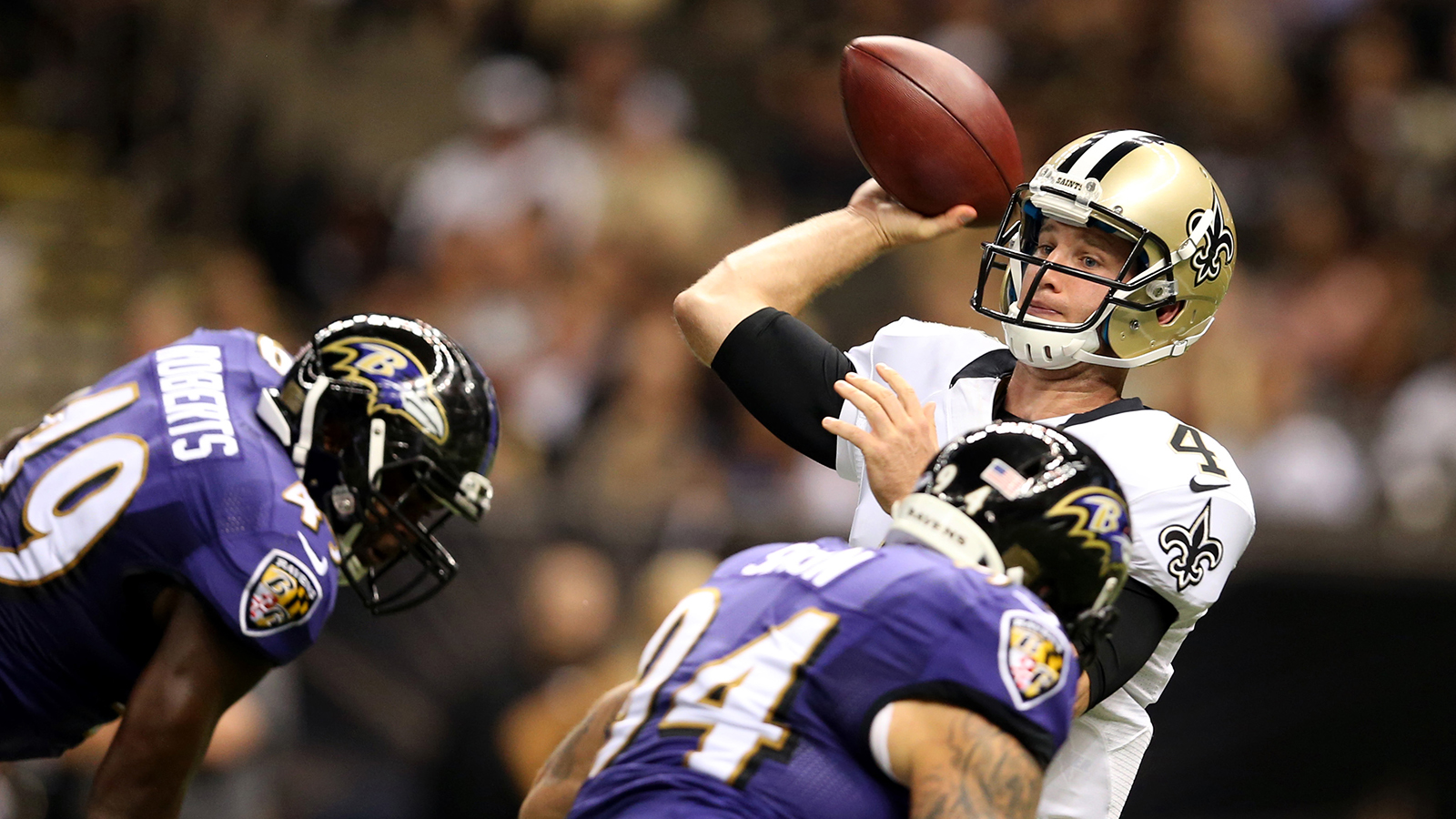 If the Saints want to end this season in Arizona, they're going to have to start this season by conquering a nagging demon: road troubles.
The Black and Gold was unstoppable at home in the Super Dome, 8-0 last season, tied for first in the League.
However, this team struggles in enemy territory, posting a 3-5 road record last season, tied for 14th in the League. That could be troublesome since the Saints are on the road three out of the first four weeks of this season, including Sunday's season opener.
Saints, Home/Road Offensive Splits (with NFL Rank) – 2013
Home Road
Record 8-0 (T-1st) 3-5 (T-14th)
Points/Gm 34.0 (3rd) 17.8 (27th)
Total Yd/Gm 443.3 (3rd) 355.6 (10th)
Pass Yd/Gm 339.8 (2nd) 275.0 (4th)
Rush Yd/Gm 103.5 (22nd) 80.6 (T-28th)
Giveaways 7 (1st) 12 (T-15th)
The Saints offensive production significantly plummets away from the comforts of home. In fact, the 16.2 point differential between the Black and Gold's home-scoring average versus road-scoring average was the largest in the NFL.
Largest Drop in Points per Game, Home vs. Road – 2013
Team Home Road Drop
New Orleans Saints 34.0 17.8 -16.2
Cincinnati Bengals 34.4 19.4 -15.0
Dallas Cowboys 32.8 22.1 -10.7
Detroit Lions 28.3 21.1 -7.2
New York Jets 21.4 14.9 -6.5
The road to redemption starts Sunday when the Saints take on their divisional rival, the Falcons, in Atlanta.
"The toughest win every year is to get that first win," defensive coordinator Rob Ryan said. "It seems really hard to get that first win if you lose the first game. You just have to keep working, stick with what you believe and work through it. We've been working really hard. We've been preparing really hard to have success and that is what we plan on doing."
The Saints' coaching staff has emphasized the team's road issues to players all this week. A win against the Falcons would certainly set the table nicely for New Orleans' upcoming travels to Cleveland and Dallas.