Saints Rob Ryan apparently is a huge Anthony Davis fan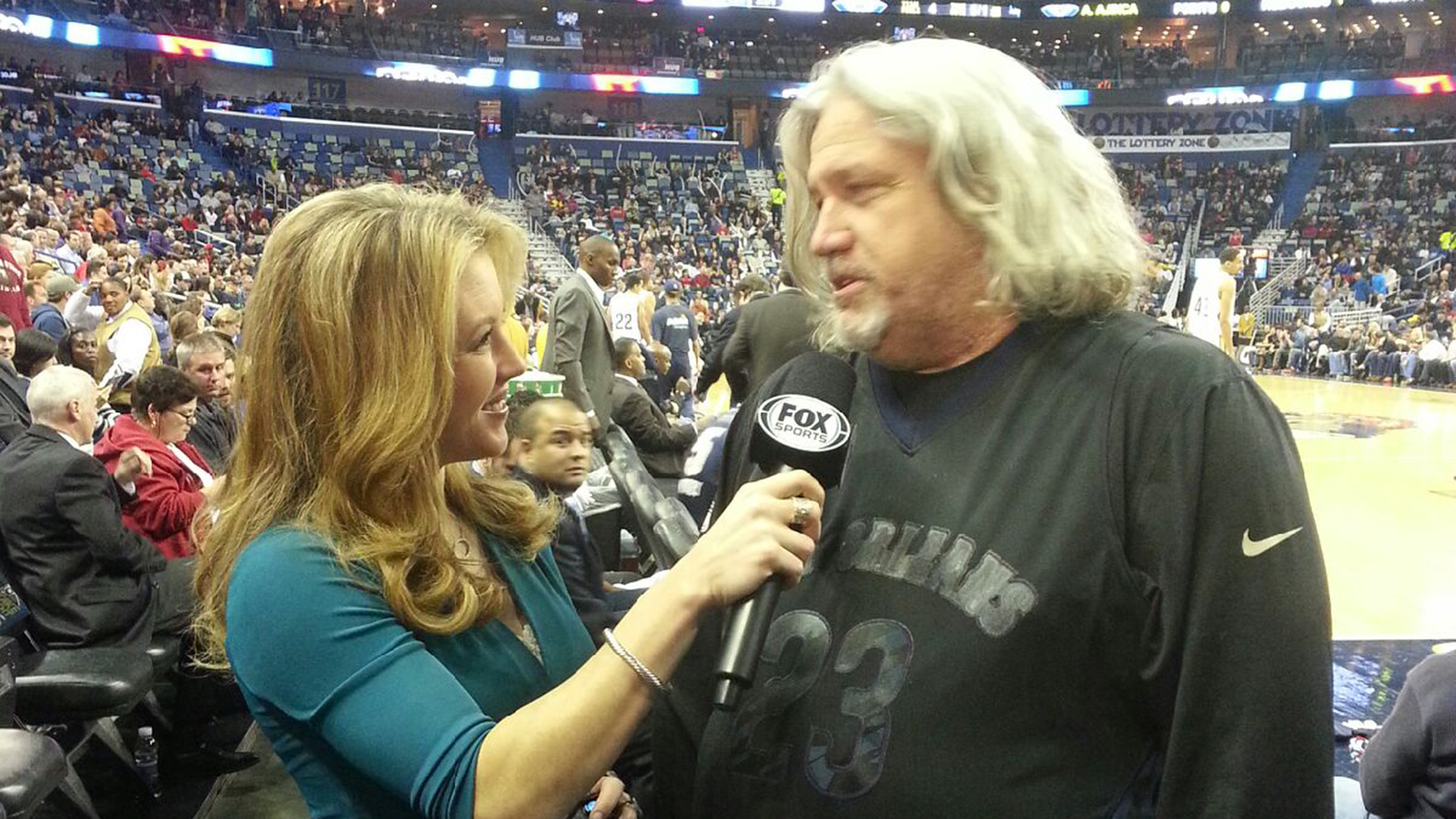 New Orleans' favorite defensive coordinator was courtside Wednesday for the Pelicans matchup with the Houston Rockets, with his famous silver locks gleaming against his solid black Anthony Davis jersey.
"I just know that you're supposed to put the ball in the hoop," Rob Ryan said. "I like coming to games because I'm a big fan of Anthony Davis. I love cheering for him and for our city."
Ryan succeeded in resurrecting the Saints defense this season, turning them into a top 5 team in most categories after being the worst defense in NFL history last season.
That's reason enough for the Crescent City to love him, but in New Orleans, people embrace characters. Ryan certainly fits the bill with his frank comments, adoration for his family's new city and his penchant for not only celebrating Saints' victories at local watering holes, but also treating the house to a round.