Saints owner fought decision to ban celebratory dunks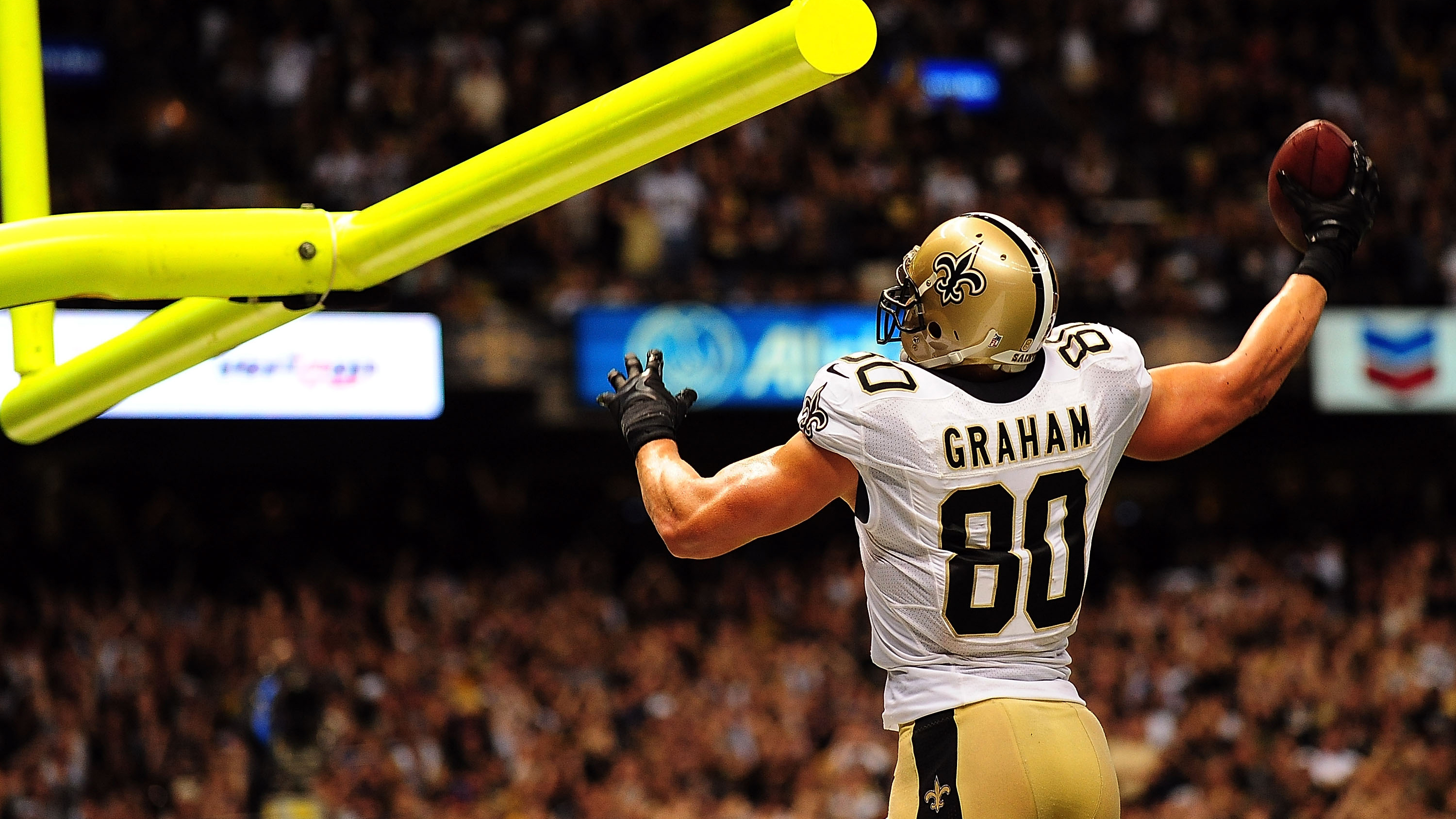 The NFL wants to pump up sportsmanlike conduct on the field next season amongst players, and one big change will sideline the traditional touchdown celebration by New Orleans Saints fan favorite Jimmy Graham.
The University of Miami basketball standout, now turned tight end, punctuates his touchdowns with a slam dunk over the goal post cross bars. Next season, that will cost Graham.
It's a change Saints owner Tom Benson said he rallied against during the recent NFL meetings in Orlando.
"I was in favor of leaving that alone," Benson said. "You know, we get to a point where we can't do anything anymore. You got to give on some things fans like. You can't always control everything. If the fans enjoy it, sometimes that's what you got to do."
Benson lost that round though, and now a dunk over the cross bars will result in a penalty.
To add insult to injury for Saints fans, Competition Committee chairman Rich McKay, who is also the Atlanta Falcons president/CEO, championed the change.
McKay warned dunking over the cross bar could knock the goalpost askew, requiring it to be repositioned, and thereby delaying the game. Committee members also wondered if some stadiums had the capabilities to immediately reposition goal posts that were knocked out of alignment. The final clinching argument for banning Graham's dunking: taller uprights meant to reduce judgment errors when officials have to eyeball field goals and extra points that soar high, will weigh more than the uprights of last season.