Saints may not use Cameron Jordan's 2015 option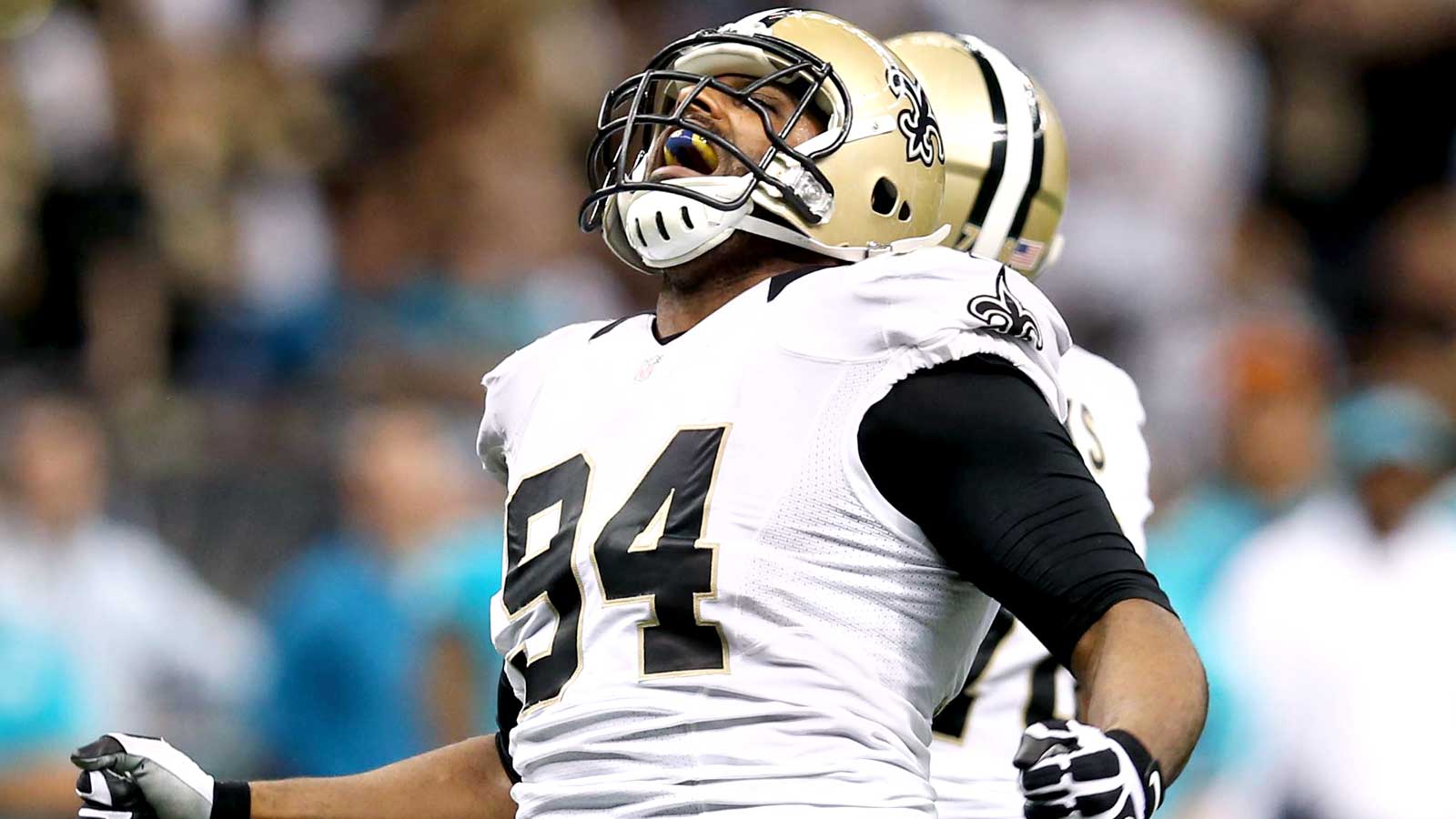 The New Orleans Saints made the easy the decision on Monday to exercise Cameron Jordan's fifth-year contract option for 2015. The option will pay him $6.969 million in 2015, and he will be under the Saints' control for $8.4 million over the next two years combined. These numbers could become meaningless around the beginning of next March, however. Before the new league year begins in 2015, it seems likely that the Saints will sign Jordan to a long-term contact extension based on his production, talent, age, and the Saints' salary cap situation.
As I outlined in detail here, the Saints were able to execute a fairly expensive free agency plan despite entering the new league year with the third-least salary cap space. In short, general manager Mickey Loomis opted to push the salary cap hits down the road on his two biggest signings (Jairus Byrd and Zach Strief).
As a result, the Saints will be in an even worse salary cap situation entering next March. According to Overthecap.com, after factoring in Jordan's fully guaranteed $6.969 million cap hit, the Saints will have committed about $136.317 million in salary cap space to just 43 players in 2015. This number exceeds the NFL's 2014 salary cap of $133 million, but the 2015 salary cap is expected to rise. Even with a salary cap increase, the Saints will need to sign 10 more players to their roster, including their 2015 draft class.
They will need to once again restructure and extend several contracts to lower 2015 cap numbers and clear salary cap space. Jordan is a prime candidate for a contract extension. He will likely be targeting a long-term contract similar to but greater than the five-year, $43.75 million contract that top 2014 free agent defensive end Michael Johnson signed this offseason. However, Loomis proved this offseason that the overall size of the contract and the annual salary can be completely irrelevant to the initial cap hit. For example, Byrd's six-year, $54 million contract pays him $9 million annually, but his 2014 cap hit is just $3.5 million.
Of course, structuring a contract so that the cap hit is prorated several years down the road only makes sense if you believe that player will be productive for those years. There is no reason to believe that Jordan won't be. He will be entering next March at just 25 years of age, and while we have no way to judge how he will perform in 2014, we can look to his career thus far to make an educated prediction.
In 2012, his second year in the league, Jordan racked up eight sacks, three forced fumbles, and 66 total tackles. According to Pro Football Focus, he finished the season with 45 total quarterback hurries, hits and sacks combined and 45 "stops" (described as the cumulative number of solo defensive tackles made which constitute an offensive failure). This was just the tip of the iceberg of Jordan, who was still playing out of position as a 4-3 defensive end.
In 2013, Rob Ryan was hired as defensive coordinator and the Saints moved Jordan to right defensive end in Ryan's 3-4 defensive scheme. He broke out, racking up 12.5 sacks and two forced fumbles. Even more impressive than his increase in total sacks, was his increase total quarterback pressures. According to Pro Football Focus, he finished with 77 total quarterback hurries, hits, and sacks combined. This was good enough to earn Pro Football Focus' second-best pass rush grade among all 3-4 defensive ends.
After an extremely successful first season as defensive coordinator, there is no reason to believe that Ryan and his scheme won't be here to stay. As the Saints continue to add talent around him, Jordan has the potential to become an even better player. Therefore, he seems unlikely to ever play out his fifth-year $6.969 million club option. Instead, he is likely to be the first of many contract extensions and restructures that are bound to happen in 2015.