Saints look forward to debut of several marquee playmakers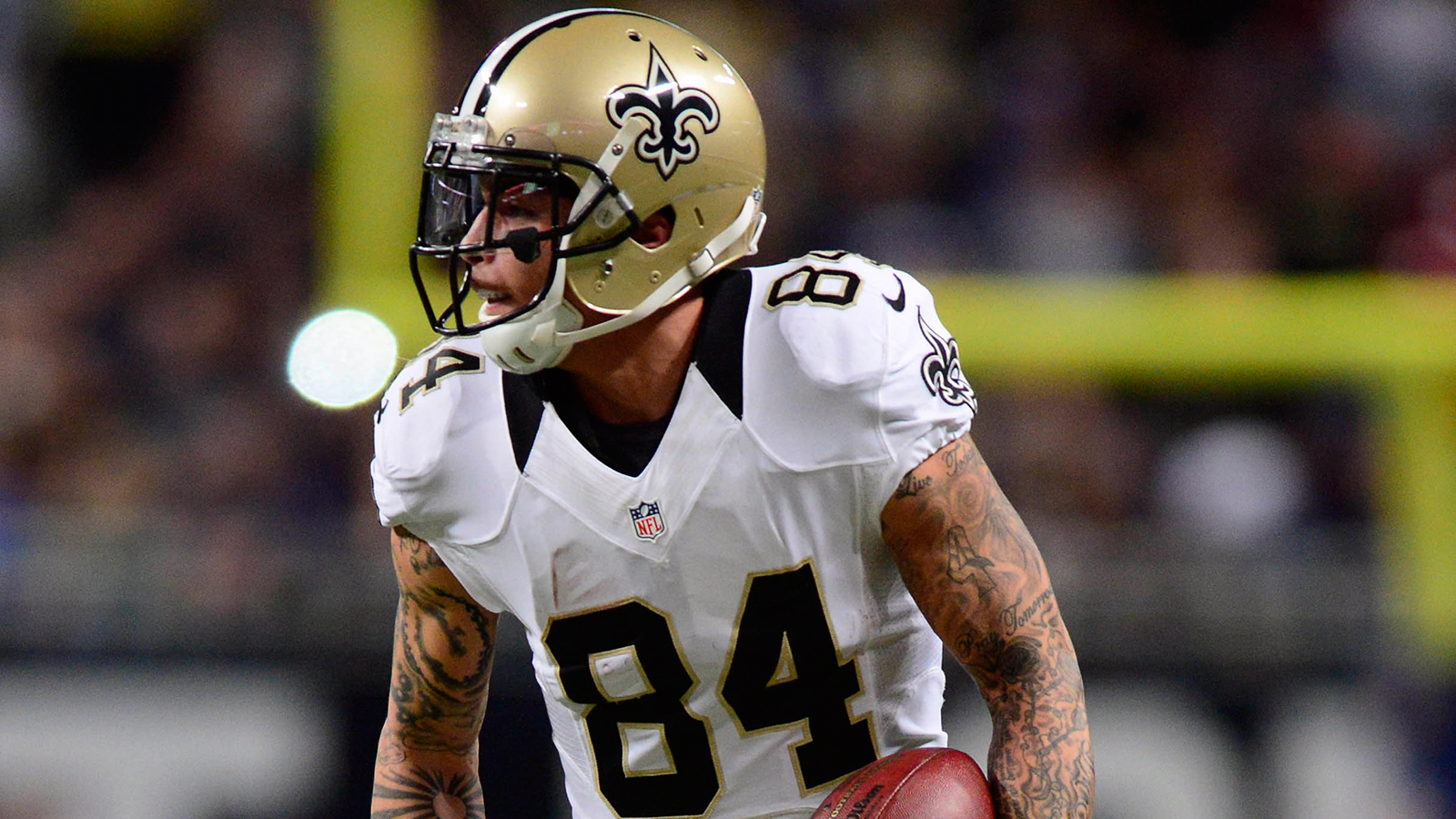 The Saints inactive list for Saturday's clash with the Indianapolis Colts looks to be much shorter than in the past two pre-season games. The Black and Gold is looking forward to seeing several marquee playmakers in action for the first time, including wide receiver Kenny Stills, safety Jairus Byrd and quarterback Drew Brees.
"I think everybody's trying to get in on this one so we can kind of get all the chess pieces out there and get some significant playing time, simulate as best we can," Brees said. "I don't expect to be limited at all. I wouldn't play if I was limited; you know that's just not smart."
Brees strained his left oblique on August 1. Although Brees is ready to make up for lost time with his offense, especially the new receivers, he says playing time Saturday all depends on how the offense clicks.
"I think the expectation is a half," Brees said. "If we go out and we score on the first three possessions then it might be less than that. If we go out and we don't score at all, then it's going to be more than that."
He may have been sidelined for much of this month, but Brees certainly wasn't idle, immersing himself as a student of the game offensively and defensively. In fact, the veteran play caller states that he's now a better quarterback than before the injury.
"I really tried to look at it in a positive way and that is, 'What can I see? What can I absorb? What can I focus on that maybe I'm not able to when I am actually out there getting reps?'" Brees said. "I kind of equated to when I got benched back in San Diego for five games. You step back. You see things from kind of this 10,000 foot spread. I went over and sat with the defense during team period times and just listened to coaches talking to defenders, what they were saying, the defensive call, just how they were playing, leverage, just disguises, certain things. I became a better player in two weeks even though I didn't take a snap at quarterback."
Brees spent time throwing with the injured Stills as well. The second-year pro is hoping to make his season debut Saturday, after going down with a right quad injury in late July.
"As long as I continue to improve this week, I plan on playing this weekend," Stills said. "I've missed out on a lot, but I've been focused and paying attention. I'm taking great notes, so I don't feel like I'm too far behind."
On the other side of the ball, the Saints top free-agent acquisition safety Jairus Byrd, is poised to return to the field after back surgery in May to correct a long-term disc issue. The three-time Pro Bowler is practicing this week with no limitations and is so far pain-free.
"I feel good," Byrd said. "Now it's just I'm looking ahead. I'm looking ahead to what we have to get accomplished this game and the long road we have ahead for the season."
This will be Byrd's sixth year as a pro, but his first with New Orleans. As far as how much on-the-field time he needs to feel comfortable in the Saints system, Byrd doesn't yet know.
"I got to go out and see how I feel first," Byrd said. "Just take it right now and see where I'm at. I'll know what I need once I get out there; see where I'm at to get a gauge. Right now I couldn't really tell you what I'll need exactly."
Mentally, Byrd seems prepared. Although the sample size is small, he hasn't missed many assignments in practice and looks in step with defensive coordinator Rob Ryan's plan.
"Just staying in the playbook," Byrd said about his preparation. "I have great coaches in Coach Rob Ryan and Coach Andre Curtis. They do a great job of keeping me prepared. I'm talking to the guys: Kenny Vaccaro, Rafael Bush. Just staying involved is the biggest thing. I'm looking forward to it now. Now I'm just focused on all of my attentions ahead and getting in a groove with the guys around me."
The Saints will also likely have veteran right guard Jahri Evans back on the offensive line. Evans returned to practice Sunday after battling a lower back injury that caused him to miss the first two preseason games.