Saints game-planning for Percy Harvin's return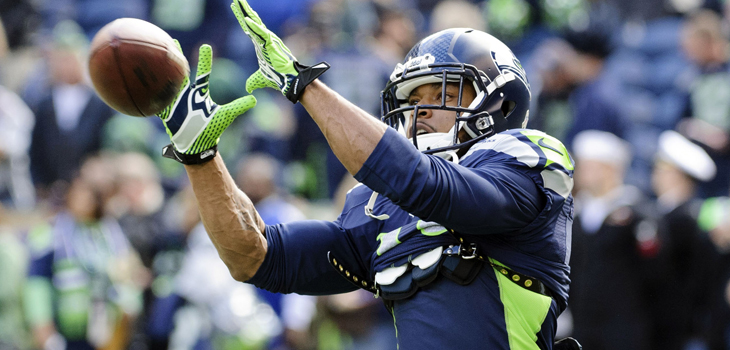 It looks like the Saints defense will face a new challenge this Saturday in Seattle, now that Seahawks wide receiver Percy Harvin is saying he will "absolutely" play versus the Saints.
The former Florida Gator star sat out of the first game between these two teams in December because of problems with his surgically repaired hip.
"He is a dynamic player," Saints head coach Sean Payton said. "He can run exceptionally fast. He can change direction very well. You have to pay attention to where he is anytime he is on the field as a returner and clearly as someone that can line up in a lot of different spots that we've seen as a player on offense."
Harvin played in just one game this season for the Seahawks because of his hip issues: the mid-November matchup with the Minnesota Vikings, Harvin's former team.
During that game, Harvin re-aggravated the swelling and buildup in his surgically-repaired hip, seemingly returning to action too soon.
This week, Harvin has had no issues with cuts or routes in practice.
Now, Harvin says he feels great, and is ready to join his teammates and help however possible.
"This team is set," Harvin said. "I'm just looking forward to jumping on the bus and enjoying the ride."
Harvin credits his teammates, especially cornerback Richard Sherman, with motivating him and making sure he didn't give up when it looked like his hip was regressing.
"Richard Sherman came to me every single day to let me know the team was keeping up with me," Harvin said. "He kept saying it to me, kept saying it to me. Numerous guys encouraged me. There were times I thought about shutting it down, but the guys kept giving me that positive energy I needed. It all started to turn around for me, so I decided I'm going to give it everything I have and go from there."
Hawks head coach Pete Carroll says he'll unleash Harvin, allowing him to give the game his all: no snap count restrictions for Harvin Saturday.
"If he's going, he's going," Carroll said.
That means Saints defensive coordinator Rob Ryan is tweaking his game plan, because Harvin adds another degree of difficulty to the Hawks already potent offense, especially if Harvin plays inspired.
"I think so," Ryan said. "He's an elite player when he's healthy. I'm sure he's had a couple of good weeks in there to get back with (Seahawks offensive coordinator Darrell) Bevell and that offense. They do a great job and they do a hell of a job using all of his talents. One time he's lined up at running back, at receiver, hell they can put him at center probably and hike the ball. He's all over the place. We know who he is. We'll have him identified, and we'll do a great job.