Saints' Anthony embracing linebacker shuffle, Laurinaitis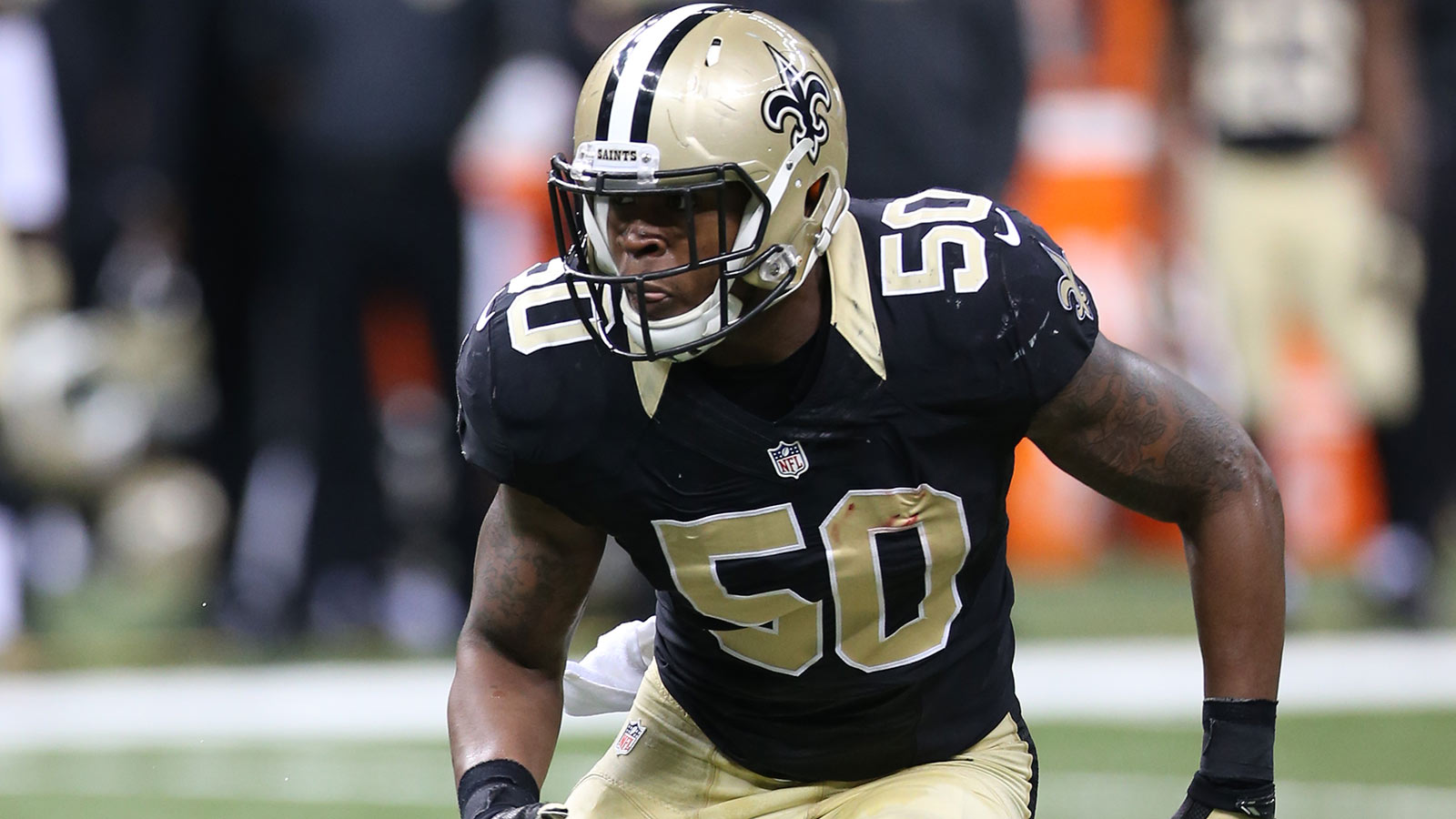 METAIRIE, La. (AP) — Saints linebacker Stephone Anthony isn't so much concerned about the job he's lost as the one he's gained.
"I was all for it. Whatever helps the team," Anthony said as he recounted an offseason phone call in which linebackers coach Joe Vitt informed him that he'd be moved out of his starting middle linebacker spot to make way for free-agent acquisition James Laurinaitis.
The middle linebacker has arguably the most responsibility in an NFL defense. He wears the headset in his helmet to receive and relay the defensive play calls from the coordinator and is charged with ensuring teammates are properly aligned.
It's a lot to ask of a rookie, but the Saints believed Anthony, a late-first-round pick in 2015, could handle it better than anyone else on the roster last season.
The Saints wound up 31st in the NFL yards allowed, and coach Sean Payton sometimes cited improper alignment as one of the issues plaguing the unit. Still, Anthony kept his job because his talent was obvious and he routinely made big plays.
He was in on a team-high 112 tackles last season, including a sack, five tackles for losses, an interception, two forced fumbles and a fumble recovery. His all-around athleticism also was apparent on special teams, when he became the first player in NFL history to return a failed extra-point kick for a defensive 2-point conversion.
Now the Saints are hoping Anthony can continue to make big plays from the strong-side linebacker position.
Head coach Sean Payton, speaking after an offseason practice Thursday, said he does not want Anthony to view the change as a demotion and is confident he won't.
"It's about getting our players in the best position to excel and that's really it. And look, it's about improving from 31," Payton said, referring to last season's defensive ranking. "Steph's been great that way. He wants to play and contribute and be a part of a defense that's good. And that's been kind of the focus."
Laurinaitis is a seven year veteran who thrived at middle linebacker for most of his career with the Rams. However, he was unceremoniously released this offseason and has said he's coming to New Orleans with a lot of motivation to prove he didn't deserve to be "fired."
Payton sees Laurinaitis as a player with the experience and acumen to lead a defense full of relatively young players. Payton also credited Laurinaitis for how quickly he got up to speed with New Orleans' defensive scheme.
"He's already at a stage where he can assist others in alignment," Payton said. "He knows it cold right now and he's experienced and, I would say, it comes real quick and he's a quick study."
Anthony, likewise, was highly complimentary of Laurinaitis.
"James is a great add to the team," Anthony said. "He's definitely an alpha male; he's the alpha dog, man. He's going to help us a lot and he's going to teach me a lot."
Payton said Anthony will still take some practice snaps at middle linebacker, so he can fill in at that spot if needed.
Anthony said he's trying to maximize his versatility and show he can play the strong-, middle- or weak-side positions in coordinator Dennis Allen's defense.
"I love the game of football," Anthony said. "Wherever I get in, I fit in."
Anthony's switch to taking snaps primarily at strong side linebacker has had the residual effect of moving second-year defender Hau'oli Kikaha from the strong side, where he played as a rookie, to more of a pass-rushing defensive end. For now, it sounds like Kikaha is embracing the change.
"It's fun," Kikaha said. "Definitely fun."
Notes: Safety Jairus Byrd has spent the first week of offseason practices working off to the side on his own, sometimes holding a stopwatch in his hand as he jogs. Payton said Byrd is rehabilitating a knee injury that also bothered the veteran defensive back last season, but stressed he should be ready for training camp. "He's right on schedule. It's nothing different than what was expected," Payton said. … Payton said he expects offensive lineman Andrus Peat, who was drafted as a tackle in the first round in 2015, to be a starter at either right tackle or guard this season. "Whether it's at right guard or right tackle, we've got some time and some flexibility with regards to that," Payton said. "I'm encouraged with how he's progressing."