Ryan returns to Rangers Ballpark with no regrets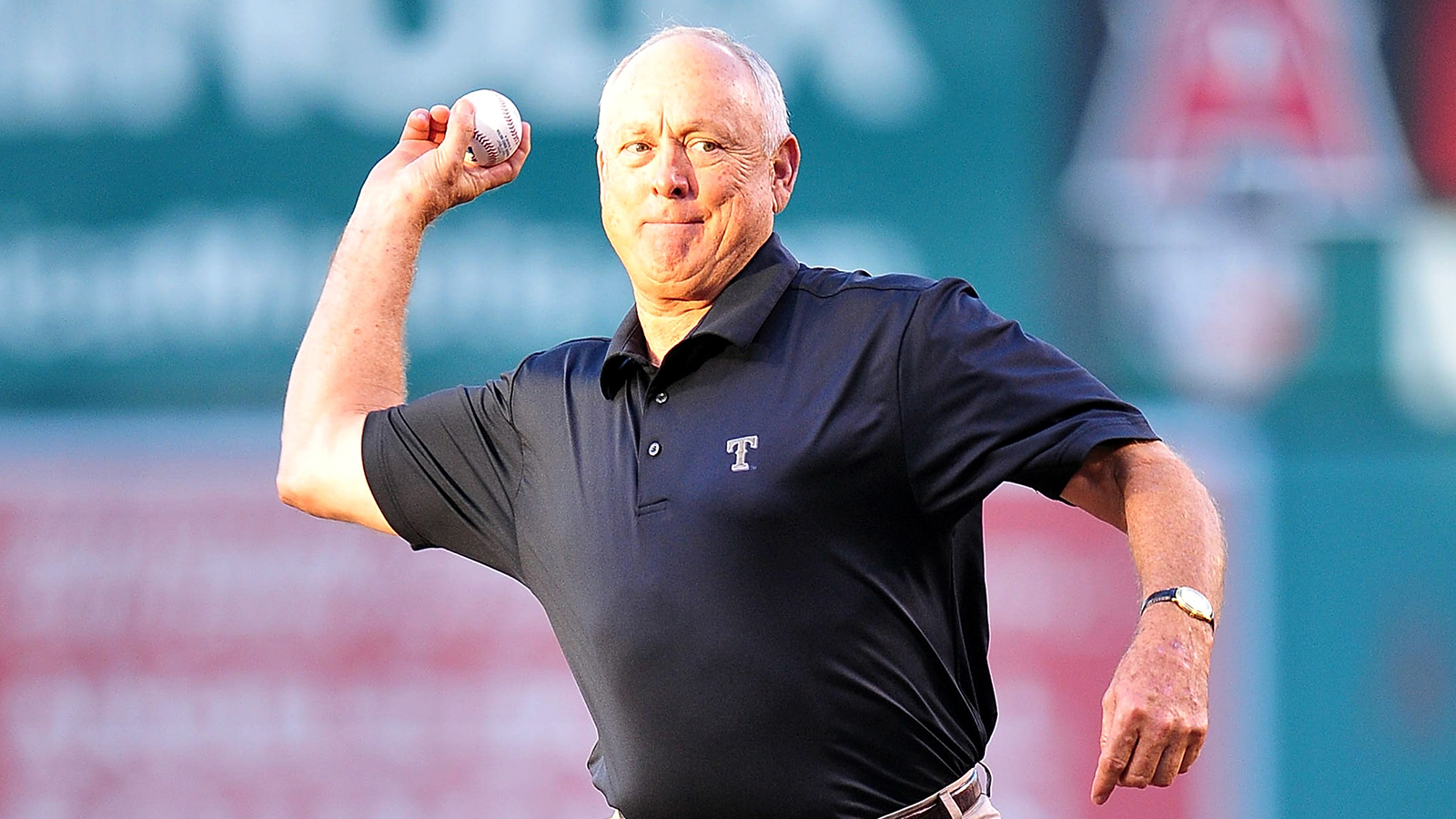 ARLINGTON, Texas — Nolan Ryan made his return to Rangers Ballpark Friday night but not in the way some people would have liked.
Ryan was the guest speaker at the UT-Arlington baseball banquet at a packed Capital One Club. Ryan, who retired as CEO from the Rangers in October, has no second thoughts about his decision to leave the club.
"I'm not a believer in regrets," Ryan said. "I feel very blessed I had the opportunity to be here for six years in the role that I was."
While Ryan doesn't have regrets, he did leave Arlington feeling like there was still work left to do because the Rangers failed to win a World Series while Ryan was here first as the team president and then as the CEO.
"When you feel like you didn't get everything done you'd like to see get done there's some disappointment but I have very fond memories of my years here with the Rangers," Ryan said. "I got here early and visited with some of the executives that I've worked with for six years. It was really nice to see them and get caught up with how they're doing. It's been a nice return for me to just get caught up on some old friendships."
Although Ryan is no longer with the club, he's kept tabs on the team. He said he listens to sports talk radio and reads the paper.
"Offensively they've strengthened the ball club," Ryan said, referring to the acquisitions of Shin-Soo Choo and Prince Fielder. "Obviously with Derek (Holland) having the leg problem the pitching has some question marks and we know the impact pitching has."
Where Ryan makes his next impact remains to be seen. He said he's enjoying retirement because it's allowed him to relax, spend time on his ranch in south Texas and with his grandchildren.
That doesn't mean Ryan, who turns 67 later this month, has closed the door on a return to baseball.
"I haven't made any plans of any sort," he said. "I'm certainly open if anyone has an interest in me but right now I'm not looking for a job or anything."
Ryan's son Reid Ryan is the president of business operations for the Houston Astros and Nolan Ryan has been linked to the Astros since Reid got the job. Nolan Ryan didn't do anything to dispel that talk Friday.
"I think everyone is making that assumption because of Reid being over there and the fact I played there longer than I did anywhere else," Nolan Ryan said. "I was basically a Colt 45 and Astro fan and that's my hometown in a sense. I could see where that's the expectation."
While Ryan seemed comfortable Friday night, he said it was a little weird going to the ballpark and not heading to his office.
"It was different driving up here today and not having that association that I've had because of the six years I was here I was very committed to it so it was different," Ryan said.
Different yes, but Ryan wasn't complaining about his new life.
"I'm really enjoying what I'm doing," he said. "It's been nice to not have a schedule and not being getting on airplanes and going to owners meetings like they've had this week. I've enjoyed it. It's been a nice break for me. I don't know what it will be like once spring training starts and the season starts. I'll just have to see how that is."