Ross stars on a night Fielder goes deep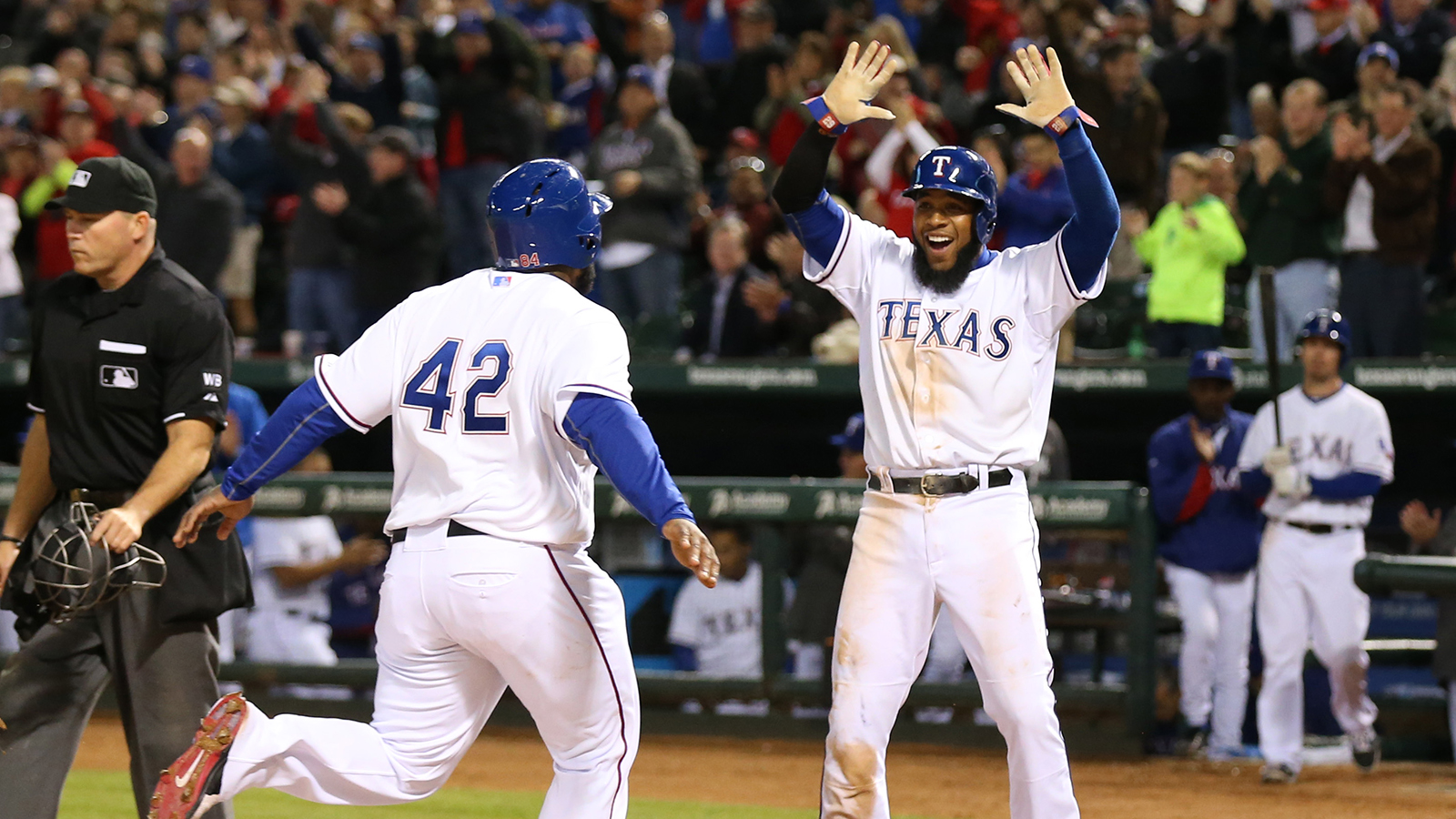 ARLINGTON, Texas – Robbie Ross Jr. finally got some run support Tuesday night in his third start for the Texas Rangers.
And he got part of it from the player the scuffling Texas offense needs to get going.
Prince Fielder gave Ross the only run he'd need with a second-inning homer and Ross pitched 7 2/3 scoreless innings as the Rangers shut out Seattle 5-0.
Tuesday's win marked the major-league high fourth shutout for the Rangers and paved the way for Ross to win his first start since joining the rotation.
While Fielder and Kevin Kouzmanoff (homer, three RBI) provided the pop, it was Ross who stole the show with his performance. He struck out the first two batters of the game and then became a ground-ball machine, getting 16 on the night and throwing an efficient 90 pitches.
"I just went out there and tried to attack them," said Ross, who lowered his ERA to 1.00. "Sometimes it's hard not going out there and being a little fine here and there. Tonight I was just like, 'You know what, we've got guys behind us who are great athletes and can make plays for me.'"
That approach worked well for Ross and the Rangers and Texas played error-free defense behind him as he worked quickly in a game that lasted just 2 hours, 22 minutes.
"Hats off to him," said Kouzmanoff, who followed Fielder's second-inning homer with one of his own. "He pitched his butt off and hit his spots and located and kept hitters off balance. He did everything a pitcher should do this evening. It was a great performance."
It didn't hurt that Ross had offensive support, something that had eluded him in his first two starts. Texas didn't score a run with Ross on the mound in either of his first two outings but Fielder took care of that with a 416-foot blast to lead off the second inning off Blake Beavan.
Kouzmanoff followed with a homer to left field and the Rangers had back-to-back homers for the first time this season and their first multiple-run inning in a week.
The Rangers knew it was a matter of time before Fielder got going. The homer snapped a 109 at-bat homerless drought for him (regular season and postseason).
"It means a lot," Elvis Andrus said of the Fielder homer. "We knew that was going to happen. I don't want to lead him in homers. It feels good. When you see the big boy start feeling better it's going to make the whole team start feeling better. Really happy to have it, especially in that moment. We were 0-0 and after that you saw the whole team and the whole offense changed a little bit."
One thing that didn't change after the two-run second was Ross' approach. The only time Seattle had more than one baserunner on against him was the first inning and all five hits he allowed were singles.
"Robbie tonight was able to do what he wanted to with the baseball," Texas manager Ron Washington said. "He was able to do what he wanted to do with the baseball. The cutter was working, nice breaking ball and he was able to spot his fastball around the zone. (He) was very aggressive as he has been the last two outings. That's what it takes."