Romo will play in Miami; taking preseason lightly an 'injustice' to NFL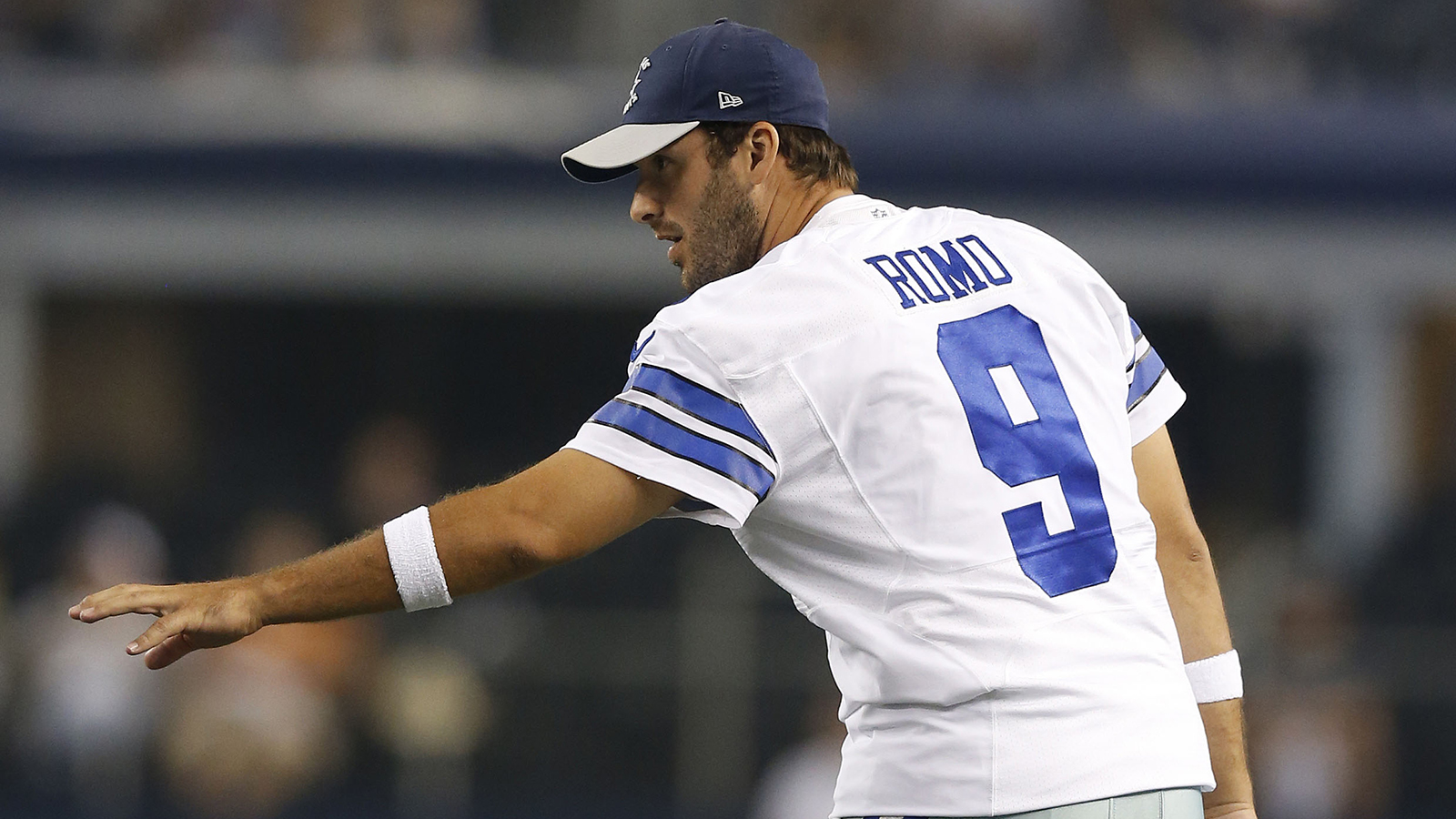 ARLINGTON, Texas – Tony Romo knows he will play next Saturday in Miami, he just doesn't know for how long.
Romo was on the field for the Dallas Cowboys first 14 offensive plays Saturday night against Baltimore. In those two series, Romo completed four of his five passes for 80 yards and a touchdown.
But that doesn't necessarily mean he'll see an increased workload in his final preseason tune-up.
"I don't know that there's an exact number [of snaps]," Romo said. "I just think you got to play. You got to play a game on the road in the preseason. I think that's very important. I think you're kidding yourself as a player if you think you can just show up Game 1 of the regular season without having played in the preseason.
"You're doing the game an injustice. It's a very fast, physical game. You need to be out there doing it to get better. To me, you just go out, play and get into a rhythm with your team and really just execute. That's what we're trying to do each time."
The 37-30 loss to Baltimore was Romo's first work against an opponent since suffering a season-ending back injury in December.
Romo had been limited throughout training camp, but he looked like his old self Saturday night, spinning away from a defender on one play and tossing a perfect jump ball to Dez Bryant on another.
"It felt good," Romo said. "It's just part of going through it and continue to get stronger. You go out and you play and you feel good and keep going."
Was he thinking about his surgically-repaired back while he was on the field?
"I think when you play, if you're thinking about those things, you're doing your team a disservice," Romo said. "I got a lot of other things that I have to do to make sure that we're running the offense smoothly and efficiently and I think that's what needs to be in your brain.
"If you're not healthy, you shouldn't play."
Follow Jon Machota on Twitter: @jonmachota