Rockets' mascot pulls prank on Howard, teammates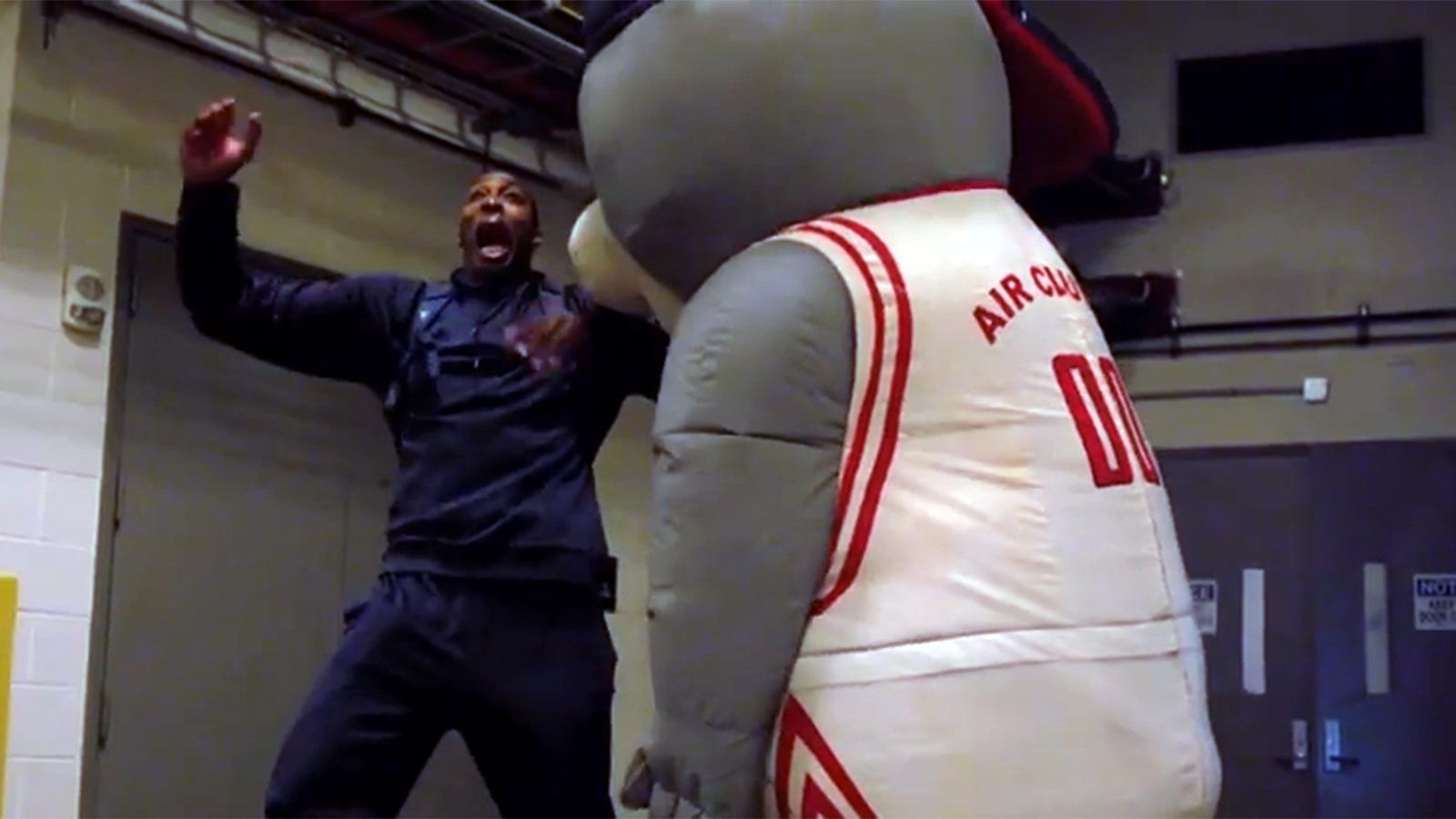 The Rockets' roster is filled with guys who like to joke.
But Jeremy Lin and Dwight Howard aren't the only ones in Houston who know how to pull a prank.
The team's mascot, "Clutch," quietly waited for players after practice to give them a little scare.
Shooting guard Francisco Garcia wasn't fooled. He didn't flinch and calmly walked away with his food when Clutch got in his face.
But Dwight Howard was an easy target. The Rockets superstar center tossed his cell phone in the air and then kicked Clutch in the groin.
Follow Louis Ojeda Jr. on Twitter @LouisOjedaJr