Williams, Bosworth, Snyder highlight 2015 Hall of Fame class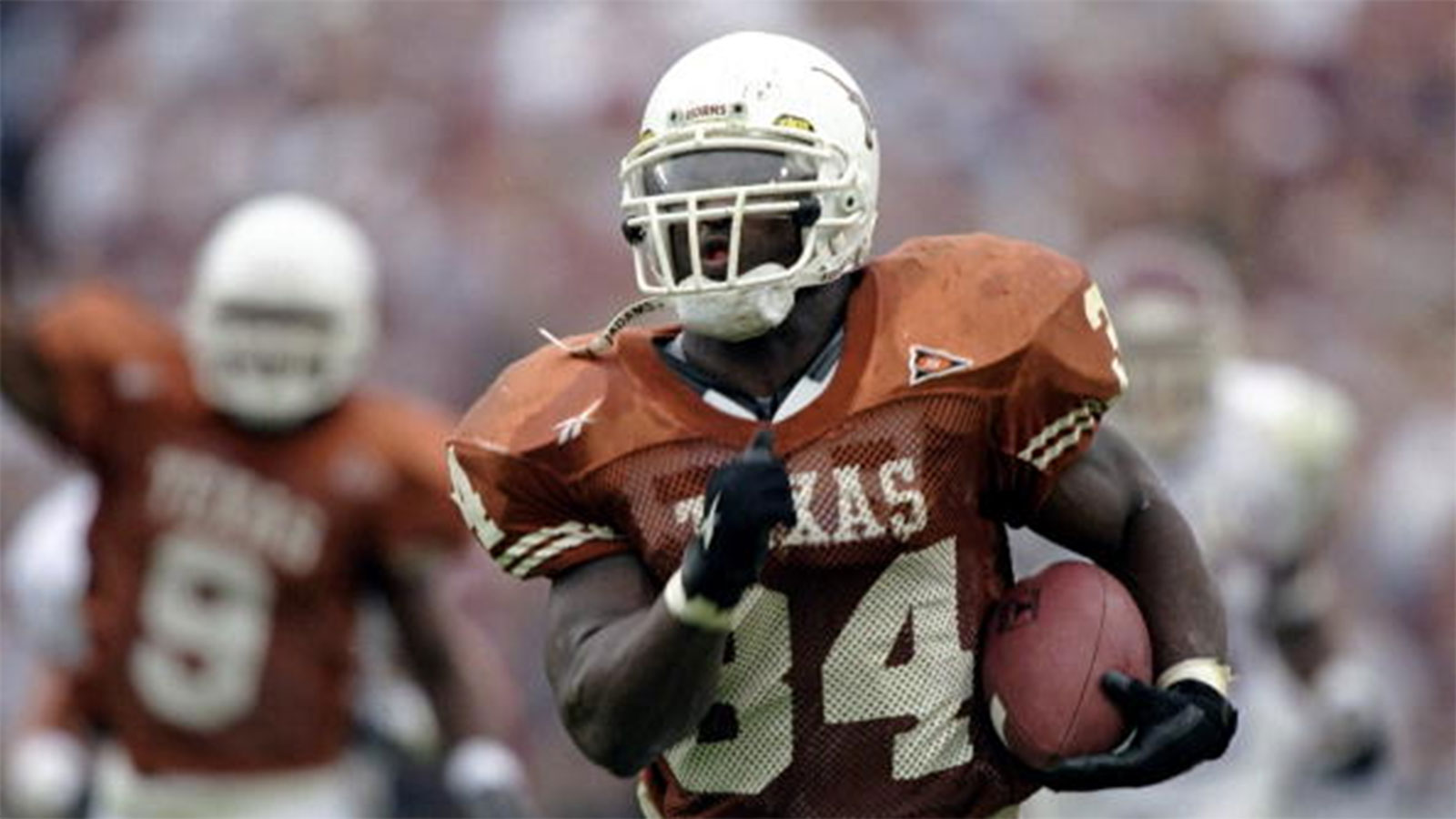 DALLAS — Two Red River legends and a resurrection artist will join the College Football Hall of Fame.
Texas running back Ricky Williams, Oklahoma linebacker Brian Bosworth and Kansas State coach Bill Snyder will be inducted into the hall this December.
Bosworth and Snyder were on hand for an announcement on Thursday at the Renaissance Hotel in Dallas as part of the College Football Playoff championship game festivities.
"It took my breath away," Bosworth said of the call he got breaking the news of his induction. "I started to cry. The honor is something I never thought would come across my doorstep. Then I had to google the name to make sure he wasn't pulling my chain."
Texas Tech linebacker Zach Thomas and Nebraska linebacker Trev Alberts also joined the 2015 class, heavy on legends from the Big 12, Big 8 and Southwest Conference.
Williams won the 1998 Heisman Trophy and was a two-time unanimous All-American and was the first-ever two-time Doak Walker Award winner as the nation's best running back.
He finished his career as the NCAA's all-time rushing leader.
"Making the College Football Hall of Fame is a lifelong dream," Williams said in a release. "I was a huge college football fan growing up and always had a dream of winning the Heisman Trophy. That was a tremendous honor, and now to be going into the Hall of Fame with all of the greatest players that have ever played, it's just an unbelievable feeling. It kind of feels like a culmination of my college football career and brings back so many great memories."
Bosworth is the only two-time winner of the Butkus Award, given annually to college football's best linebacker. The polarizing, trash-talking talent earned notoriety with his blonde mohawk and constantly changing hairstyles and was ruled ineligible for his final game, the 1987 Orange Bowl.
Snyder is just the fourth active coach to earn Hall of Fame induction. He came to Kansas State in 1989 and engineered one of the greatest turnarounds in college football history. Kansas State was once considered a graveyard for coaches, but Snyder won conference titles in 2003 and 2012 and went to 11 consecutive bowl games from 1993-2003. He retired in 2005 but returned to the sidelines in Manhattan in 2009.
He joked he was "awfully grateful" voting took place before Kansas State's loss to UCLA in the Alamo Bowl earlier this month.
Snyder credited the coaches who influenced him, the players and thanked the Kansas State fan base for his induction and success at Kansas State.
Players must be named to one of the major All-American teams to be eligible for induction.
The full 2015 Hall of Fame class:
Nebraska LB Trev Alberts (1990-93)
Oklahoma LB Brian Bosworth (1984-86)
Arizona State LB Bob Breunig (1972-74)
Millsaps (Miss.) DL Sean Brewer (1989-92)
Pittsburgh OT Ruben Brown (1991-94)
Florida WR Wes Chandler (1974-77)
Notre Dame WR Thom Gatewood (1969-71)
Yale RB Dick Jauron (1970-72)
Michigan State RB Clinton Jones (1964-66)
Washington OT Lincoln Kennedy (1989-92)
Michigan RB Rob Lytle (1974-76)
Marshall QB Michael Payton (1989-92)
Kentucky DE Art Still (1974-77)
Texas Tech LB Zach Thomas (1992-95)
Texas RB Ricky Williams (1995-98)
Coaches
Kansas State coach Bill Snyder (1989-2005, 2009-Present)
Youngstown State and Ohio State coach Jim Tressel (1986-2010)
MORE FROM FOX SPORTS SOUTHWEST:
– Highest paid coaches in college football
– Ranking NFL quarterback salaries
– Oldest player on every NBA team