Ricky Williams: I don't think Adrian Peterson did anything wrong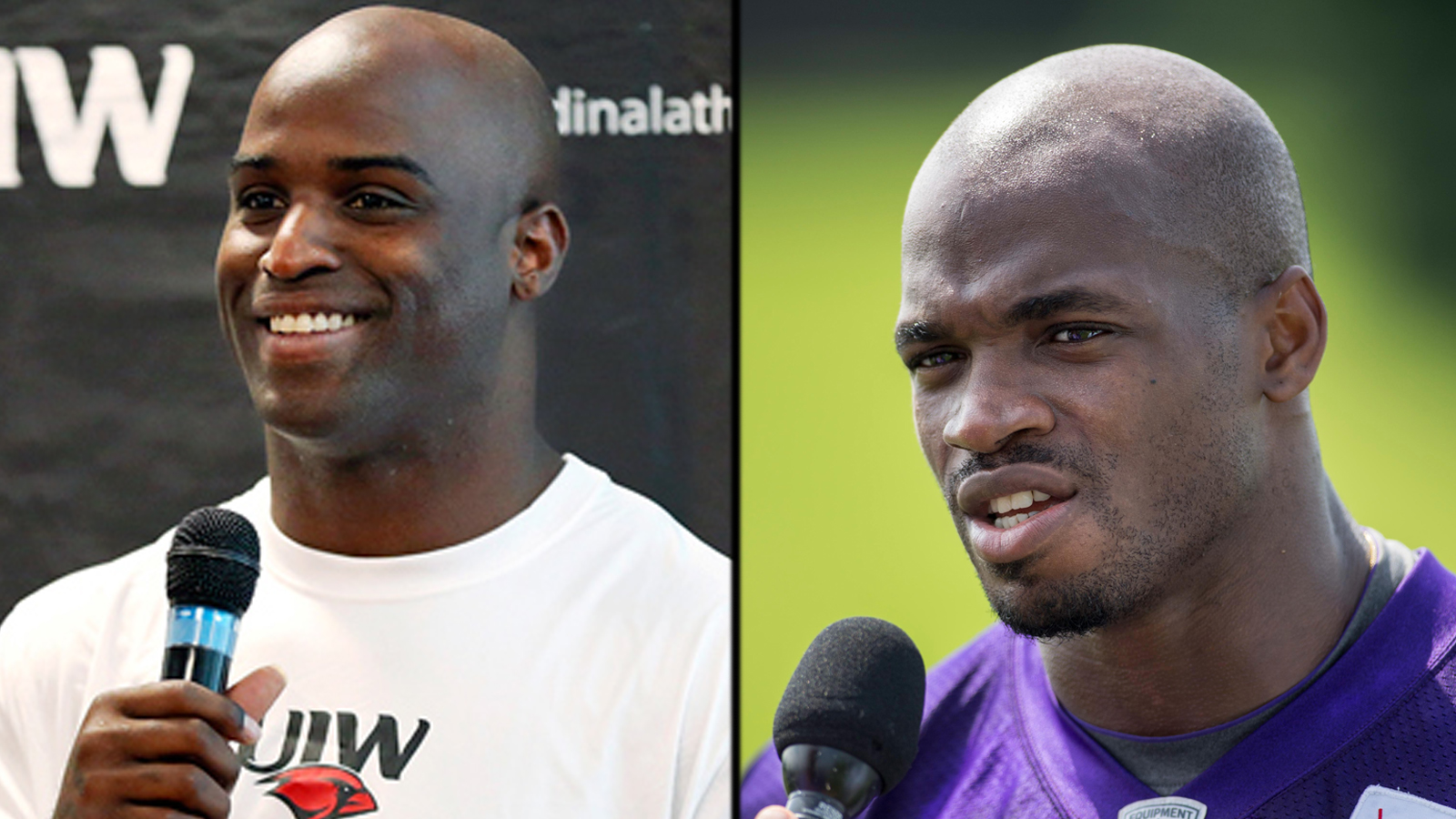 According to reports, Adrian Peterson will plead his case Monday in front of an arbitrator in hopes of returning to the NFL this season after pleading out his child-abuse case.
In the meantime, he has a supporter in former Heisman-winning running back Ricky Williams.
Williams made an appearance on "Jim Rome on Showtime" and stood up for the Vikings running back when the panel went to discuss the recent Peterson and Ray Rice incidents and how their perceived "good guy" images had changed.
"Unfortunately, they're being grouped together," Williams said. "I think they are totally different situations. I think one is more of a cultural issue. I think in the black community we spank our kids. But when you look at Ray, there's no excuse for what he did. So they're two different situations. They shouldn't be grouped together."
Rome offered counterpoints, but Williams stuck to his argument.
"I don't think Adrian did anything wrong," Williams said. "I believe how a parent disciplines his child is what he has to do. If I thought there was something wrong with what he did, then my mother would have to be under the prison. And I look at how I turned out, and she had to do everything she could to make it work."
Finally Rome asked, "At this point, do we not know not to beat your kids?"
Williams ended his argument by saying Peterson may have taken his punishment a little too far, but it didn't deserve all the legal ramifications that came with it.
"When you go to court, [you appear in front of] a jury of your peers," Williams said. "And I guarantee, if you have a jury of all black people, with Adrian Peterson, it's not an issue."
Williams isn't the first athlete to come to Peterson's defense. NBA Hall of Famer Charles Barkley also spoke out about the situation in September.
"I'm from the South," Barkley said. "Whooping, we do it all the time. Every black parent in the South is going to be in jail under those circumstances. … We spank kids in the South. I don't even like the term … 'beating your child.' We call it spanking or whooping our children. … Those pictures are disturbing. Adrian said he went overboard. But as far as being from the South, we all spanked our kids."
MORE FROM FOX SPORTS SOUTHWEST:
– Ranking NFL quarterback salaries
– Best college football traditions