Rice's offensive line creates epic TD celebrations, just in case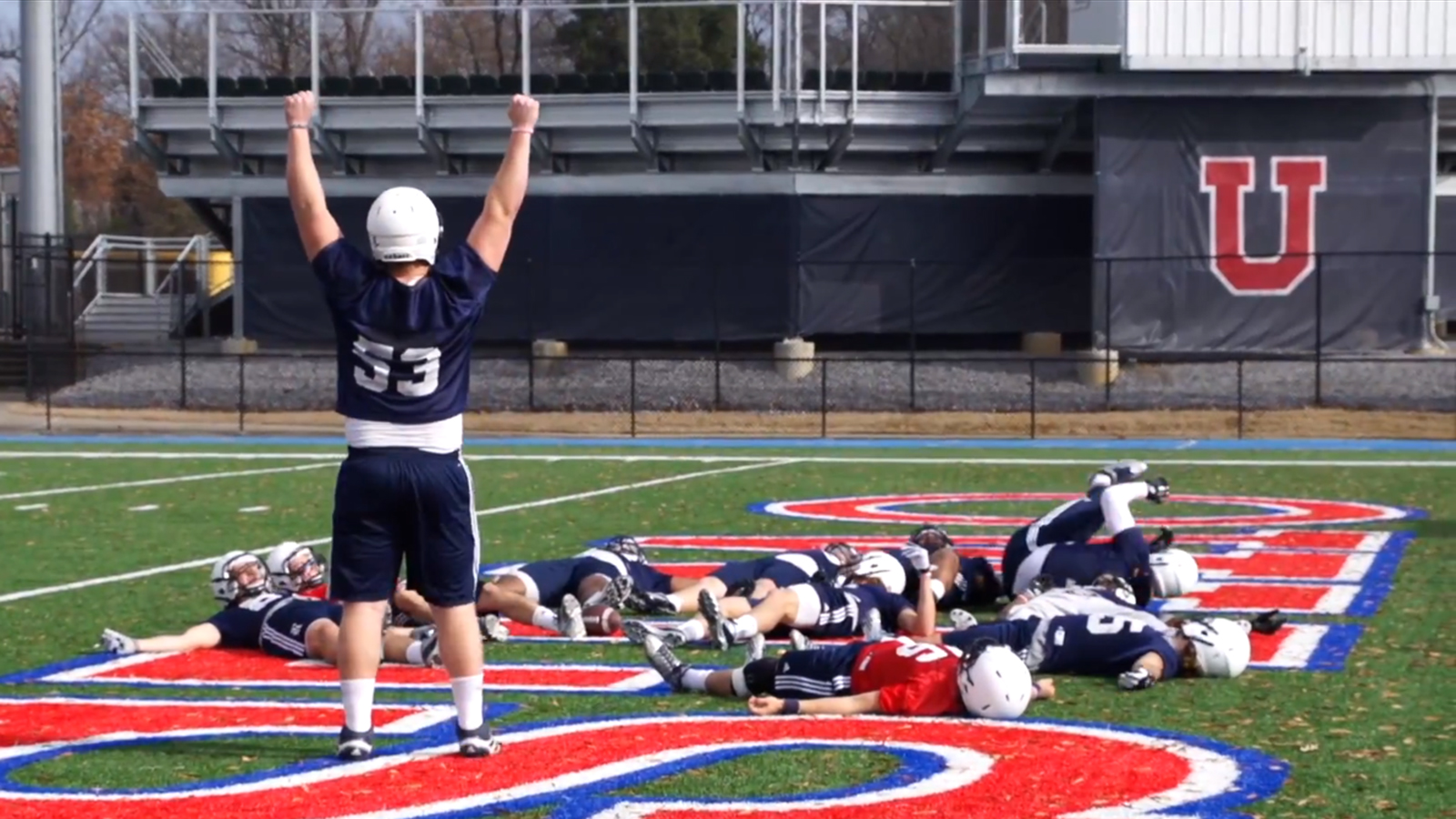 "Imagine a world where offensive lineman can score… and then celebrate excessively."
That's the picture Rice senior center Nate Richards paints to begin the video walk-through of the Owls' epically prepared touchdown celebrations if one of the team's big men ever has the rare chance to run the football past the pylons for a score.
Throughout the season, the Owls finish practice with a play called 'Rugby' which involves a series of laterals to get the ball into the end zone ending with Richards getting the ball to waltz in for the touchdown.
"It's kind of a desperation play; you hope you never have to run it in a game," Richards said.
But after watching the post-touchdown celebrations that have been rehearsed over the course of the season, it seems like the big guy really would like to see the miracle play unfold at least just once.
First comes have the 'fat-guy photo booth,' next is Richards' own creation — the 'leap frog,' after that, it is head coach David Bailiff's favorite — the 'fishing' celebration.
Of course, in preparation for Rice's Liberty Bowl appearance Tuesday, the Owls have a special 'bowling' celebration where Richard's teammates become pins and the center bowls them over with the football.
Too bad the 'fumblerooski' play isn't allowed in college football, these linemen would sure love the chance to perform all of their celebrations in front of a large, national audience.