Rhadigan: The game that made me cry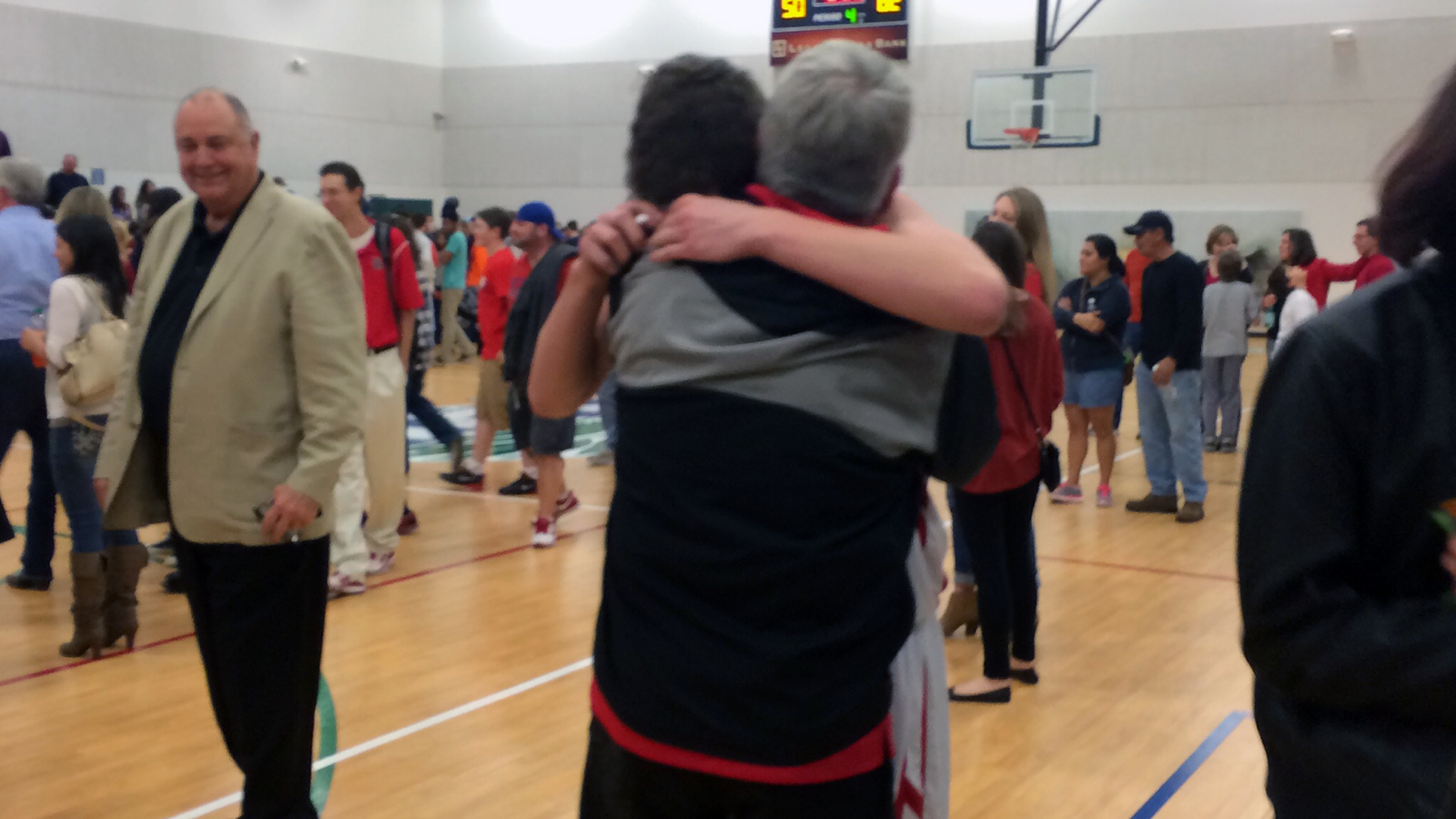 My career has allowed me to be on the sidelines for some of the most exciting moments in sports. I've been blessed to stand near the epicenter of a multitude of championships. But all of them pale when compared to the title I witnessed last weekend. That's because Saturday night was the first time a sporting event made me cry. Actually, cry may be an understatement; I bawled like a baby.
My very first year in "the business" I covered the Detroit Tigers World Series win over San Diego. When Detroit started the "84 season 35-5, I was a college student and a Tigers fan. By the time they finished the year I was working at WJRT-TV in Flint Michigan and was in the clubhouse when they clinched. Catcher Lance Parrish fired a champagne cork that hit me in the cheek that night. He looked downright scared when it pegged a spot just below my eye. I didn't even break stride as I rushed over to grab an interview with one of my favorite Tigers.
I was on the field for three Cowboys Super Bowl victories and savored those moments as if I had anything to do with them. The first one surprised me. I mean, the Bills were in their third straight title game and the young Cowboys were making their first run. I had no doubt The Cowboys would win Super Bowl XXVIII, they were psyched up and the Bills psyched out. Turmoil surrounded the team as they charged toward Super Bowl XXX, in spite of it they beat the Steelers, thank you Neil O'Donnell.
Three years later Brett Hull was spilling very cold champagne on my head from his perch on top of a wooden locker in an auxiliary dressing room in Buffalo. Making it to the Stanley Cup finals is the most difficult journey in sports. The process was as exhausting as it was exhilarating.
Sydney, Australia was the place to be in Sept/Oct of 2000. The summer Olympics were late that year since it was actually early spring on the other side of the world. I watched in awe as Michael Johnson wore gold and won it. His shoes were golden and so was his performance in the 200.
The BCS Championship game was at the Rose Bowl in January 2006. As time was winding down I made my way from the press box to the field and I walked right through the burnt orange clad fans who lamented the fact that their Horns were down by 12 points with six minutes to play. I told them what they wanted to hear. "Fear not! Vince Young can mount a comeback." I can't say I believed he would; logic dictated otherwise. Thanks, Vince, for making me look smart and triggering a shower of confetti cannons and an on field celebration that still ranks as one of the most surreal moments in my career.
What great memories! But none of them made me cry.
Last week I was at the TCAF State Basketball tournament. The TCAF is a governing body that oversees small private schools in Texas. The Hill Hawks from Fort Worth had captured my attention. The school, 40 years old, was in search of it's first team state title. The Hawks had an experienced group with three seniors and a junior starting. The only question mark was the starting power forward, a freshman. At 6'5" he was the tallest kid on the team but by far the least experienced. I figured the game would be decided by Demetrion Amie, Aaron Errico and Jordan Barker, they are the seniors. I was right. Hill would not have won the state championship without these three great players. But basketball is a team game and everyone on the team contributed. As it turns out, the junior, Andrew Errico was the MVP of the title game. But it was the freshman that made me cry.
After the Hawks beat Westlake Academy 62-50, that 6'5" power forward ran toward me and I really thought he was going to jump into my arms. But Kal Rhadigan knows that his dad is not strong enough to catch him any more. So he grabbed me and he hugged me tight and we both bawled like babies. I am so proud of Kal and so proud of Hill School. Thank you, Hawks, for the best sports memory I have ever had.