Rex Ryan's advice to brother Rob? 'Get a haircut'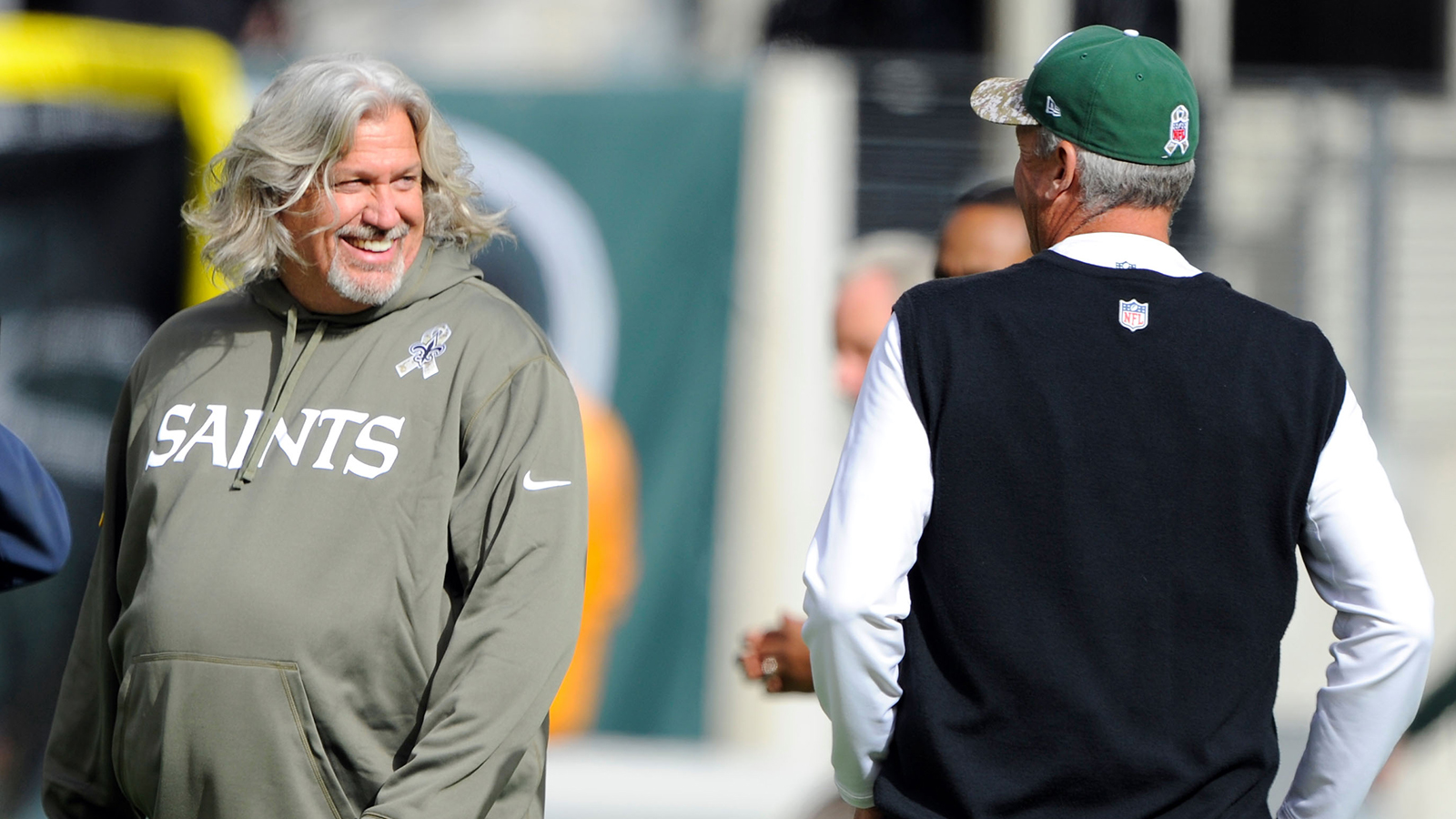 New Orleans Saints defensive coordinator Rob Ryan has been adamant about not giving in to 'peer pressure' to cut his hair after it had been speculated that he is not being considered for head coaching jobs due to his flowing silver locks. Now his twin brother, Rex — €"who is clean-shaven, and is an NFL head coach with the New York Jets — agrees that it might be time for his bro to tidy up his look.
While talking to reporters at the Senior Bowl, Rex said that his brother's long hair could possibly be a turn-off to those doing the hiring for teams seeking a new head coach this offseason.
"You tell me one other reason why he doesn't have a (head-coaching job) right now with the kind of job he did," Rex told the New York Post. "Maybe that's it. I told him, 'Dude, how about you go get a haircut? It makes no difference. You can wear the Fu Manchu if you're bald.' "
Rex believes Rob's success last season as New Orleans defensive coordinator, transforming the NFL's worst defense in 2012 into one of the top five in just one year, should alone be enough to have landed him one of the several vacant head-coaching positions.
"I can't explain it. Is it the hair? I don't know," Rex said, "I'm trying to get him to get a haircut. Hopefully, this is one of the things that motivate him to do so."
Follow Shawn Ramsey on Twitter: @ShawnPRamsey