Retired Young returns to watch Rangers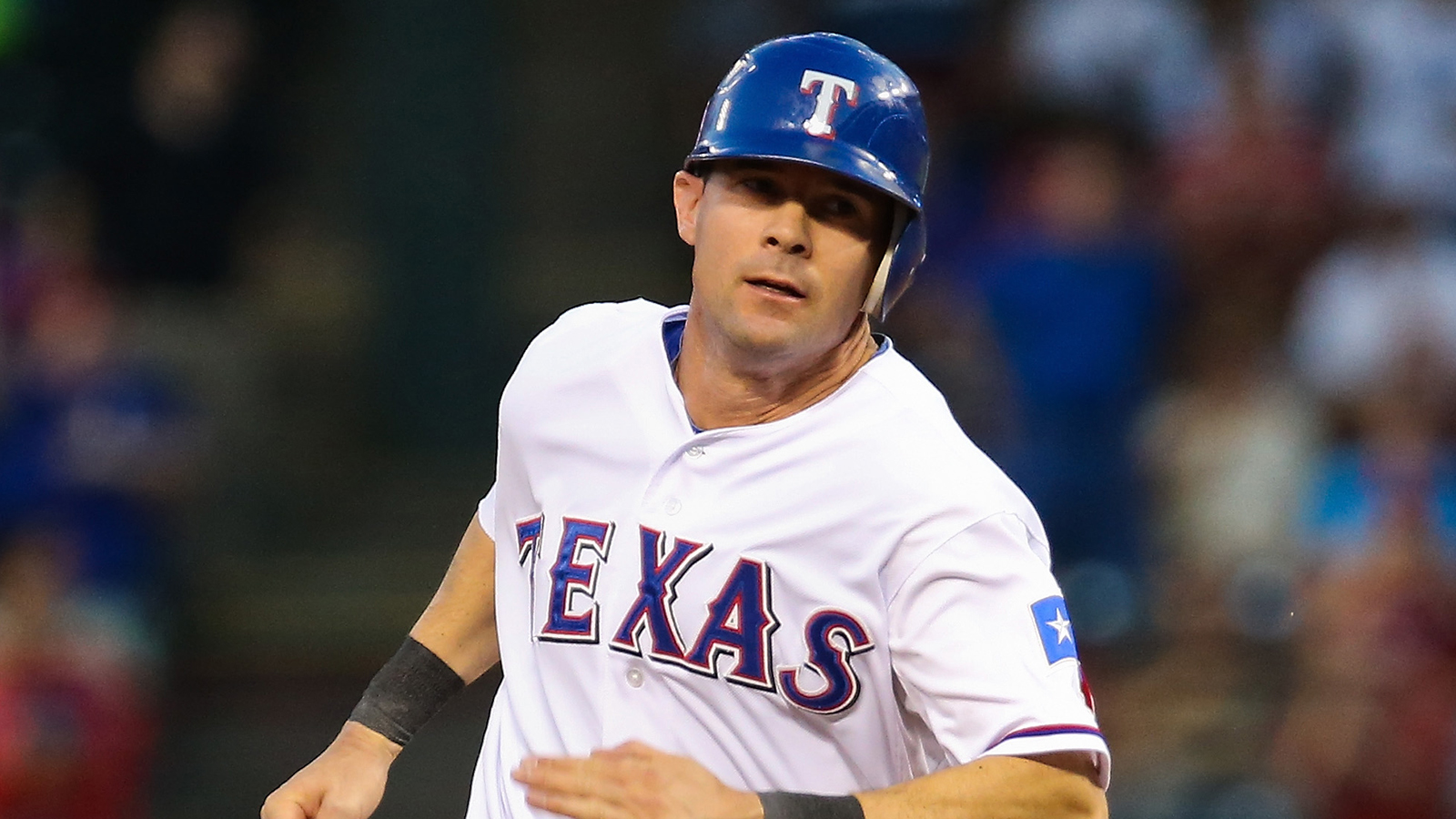 ARLINGTON, Texas – Michael Young was back at Globe Life Park Monday but instead of being in the Texas dugout, he had front row seats for Opening Day.
Young, the club's all-time hits leader, retired in the offseason but still lives in the Metroplex.
Monday's game marked the first time Young has attended a big-league game as a fan since he was in high school.
"It's weird, definitely weird," Young said. "I'm happy to be here. I've still got a lot of great friends, actually in both dugouts. It's going to be fun to sit back and watch the game. I miss it, but I knew I'd miss it when I retired."
Michael Young is back with Rangers … as a spectator. pic.twitter.com/htBVpnT12b

— Anthony Andro (@aandro) March 31, 2014
Young played for Philadelphia and Los Angeles last year before opting to retire. He said he has had no second thoughts about his decision, not even when the Rangers lost starting second baseman Jurickson Profar to a shoulder injury for 10-12 weeks.
"When I retired I knew I could still play," Young said. "But if I was going to play I think I'd be playing in L.A. right now."
One thing Young hasn't missed in his retirement is the grind of spring training.
"I still workout," he said. "I workout better than I did when I was playing. Now I just do offseason workouts all the time. For me the biggest thing was when I'm in spring training I feel like it goes by in dog years and this year I was home and I felt like it flew by. It was definitely a bit of a different perspective."