Report: Vince Young says NFL career likely over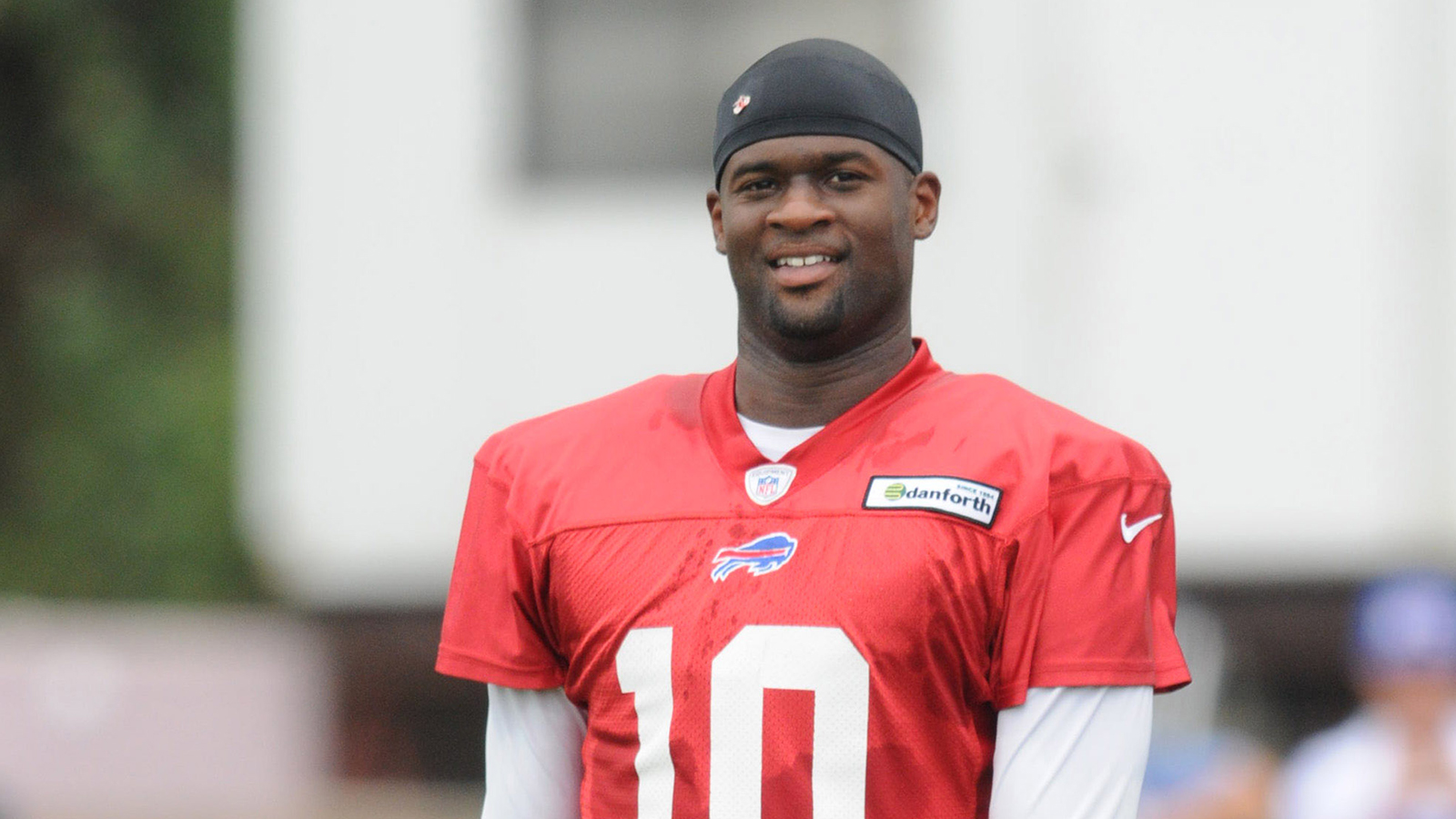 Is Vince Young ready to officially hang up his cleats?
According to KXAN in Houston, the Longhorn legend revealed at his annual football camp Saturday that he believes his NFL career is over.
"It's definitely official I think in my book," Young, 31, said of his potential retirement. "Unless we get a great opportunity — something guaranteed — other than that I've started moving forward in some things."
Young certainly never had it easy in the NFL. After leading Texas to the NCAA National Championship, Young was the third overall selection in the 2006 NFL Draft to the Tennessee Titans. During his time in Nashville, he was awarded Rookie of the Year honors and selected twice to the Pro Bowl.
Despite his moderate success, Young and head coach Jeff Fisher clashed, which eventually led to his release in 2010.
"I had my ups and downs," Young continued. "I made the mistake of getting in to it with my coach and that kind of hurt me a whole lot. When you go to different teams, they already have a bad perception of you. When that's out there, there's nothing you can do."
Following his release from the Titans, Young went on to sign one-year contracts with the Eagles, Bills and Packers. Young never played in a regular-season game for Buffalo or Wisconsin as he was cut before the season started.
He signed with the Browns in May but was cut after only 12 days.
"That's what everyone else focuses on, I don't focus on that. It wasn't too bad," Young said of his NFL struggles. "I'm very happy and thankful for living the dream I had as a kid."
Though his playing days may be over, Young might have a gig with his alma mater. In April, Young revealed that the Longhorns had a "great" job for him once his playing days were over.
"If it doesn't work out," he said at the time, "you still had a great shot at it, still was a Pro Bowler, playoff guy and still got a winning percentage and things like that. If it doesn't work out it's in God's hands. I just stay strong and continue to live my life and enjoy my life, especially taking care of my little ones."
(H/T Sports Illustrated)