Report: Texas Tech QB Mayfield still plans to go to Oklahoma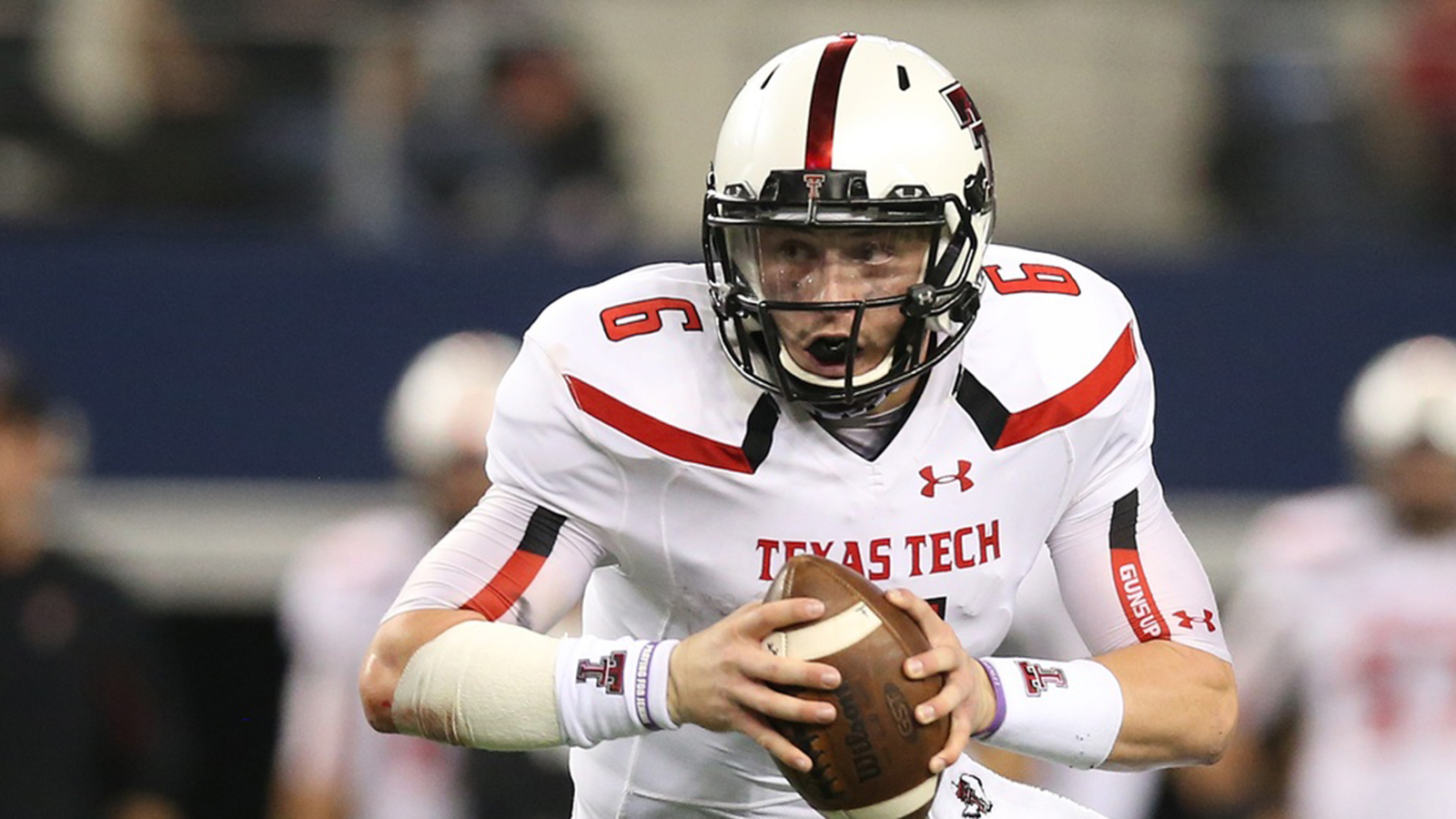 Texas Tech quarterback Baker Mayfield says he still plans on coming to Oklahoma, according to a report.
The Sooners' redshirt freshman quarterback Trevor Knight had the best game of his career in Oklahoma's Sugar Bowl win over Alabama, but Mayfield is hoping joining the Sooners "will all work out"
He told SoonerScoop.com, Oklahoma's Rivals.com affiliate, that he has been accepted to the university and will attend classes in Norman when they begin on Jan. 13.
Oklahoma coach Bob Stoops met with reporters the day after the Sugar Bowl and said he wasn't pursuing Mayfield.
"I haven't had any dialogue with anybody. Nor has any of my coaches," he said. "That all comes from you guys and somebody else. As far as I know, I don't know of anybody coming here. You can quote that.
"I haven't had any phone calls with anybody coming to our place. Usually the head coach would know, especially at the quarterback spot."
Mayfield told the outlet that Stoops' comments were correct. The Austin, Texas native is waiting on a Friday ruling from the NCAA that would allow him and exception from NCAA transfer rules and allow him to officially walk on at Oklahoma. Mayfield was a walk-on at Texas Tech last season and played in eight games after opening the season as starter.
"That's what we're fighting. It doesn't really make much sense. I walked on, paid for everything and they have the choice or decision to choose what I do or what I can't do, which doesn't make any sense," said Mayfield. "That's what we're waiting on."