Report: Texans 'leaning towards' Manziel or Bortles for No. 1 pick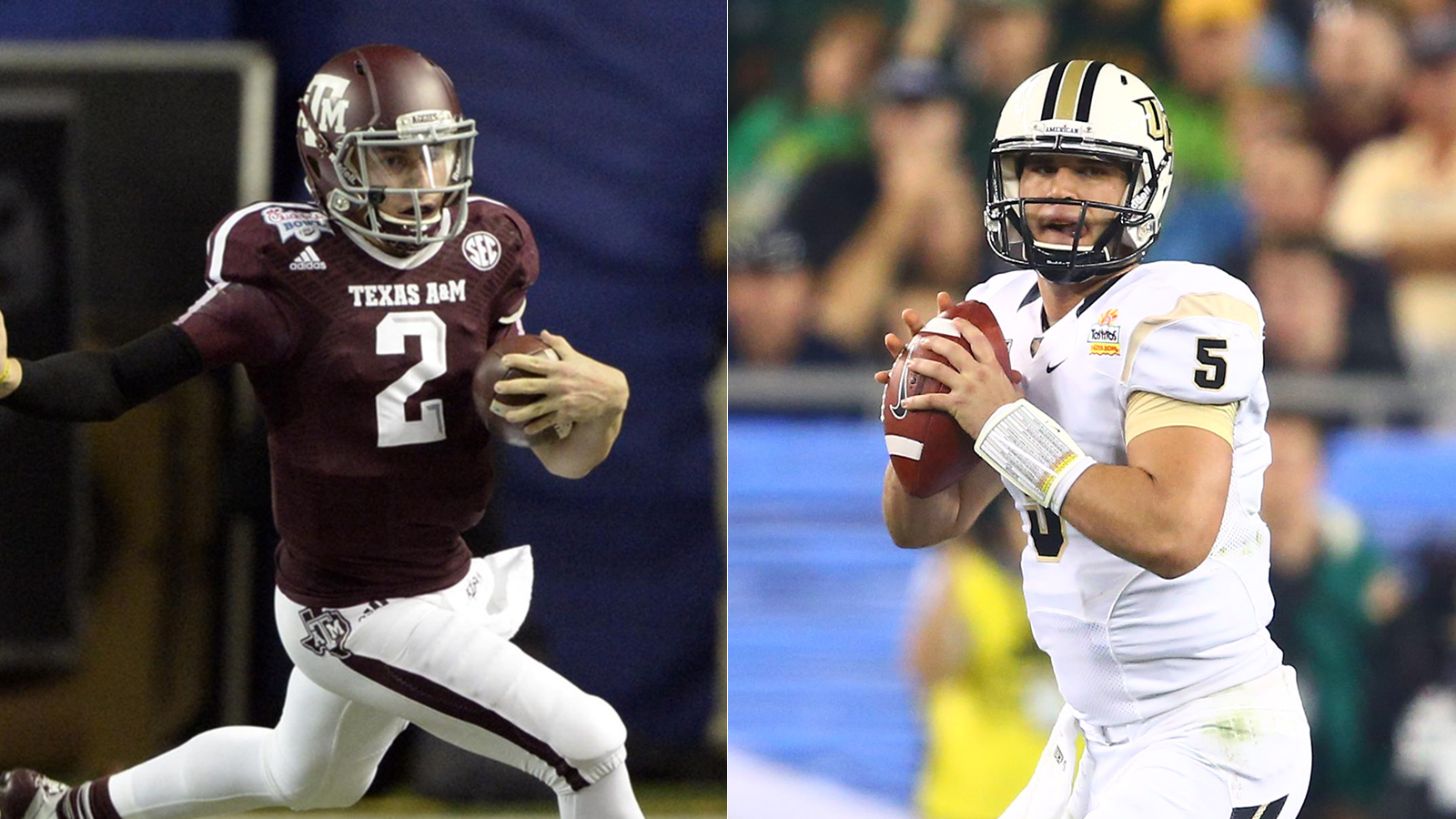 The Houston Texans need a quarterback, and if they decide to take one with the No. 1 overall NFL Draft pick, they're "leaning towards" either Johnny Manziel or Blake Bortles, according to a report by Sports On Earth citing "trusted sources."
Manziel would be a fan favorite as a Texas native and his ability to create excitment on and off the field. However, Texans owner Bob McNair has reportedly questioned Manziel's work ethic.
New head coach Bill O'Brien also told TheMMQB.com's Peter King last month that he's looking for someone like Tom Brady.
"When you coach Tom Brady, you're not coaching with him; you're a partner in the offense with him," he said. "That's the ideal for a quarterback — someone who cares about it as much as you do."
Bortles didn't make the kind of headlines Manziel did in college, but he was quietly one of the best quarterbacks in college football last season. He led Central Florida to 12-1 finish in 2013, including a 52-42 upset of heavily-favored Baylor in the Fiesta Bowl.
Teddy Bridgewater has also been projected to be a first-round pick, but no word if the Texans are considering the former Louisville dual-threat quarterback.