Report: Terrell Owens' wife demanding divorce after two weeks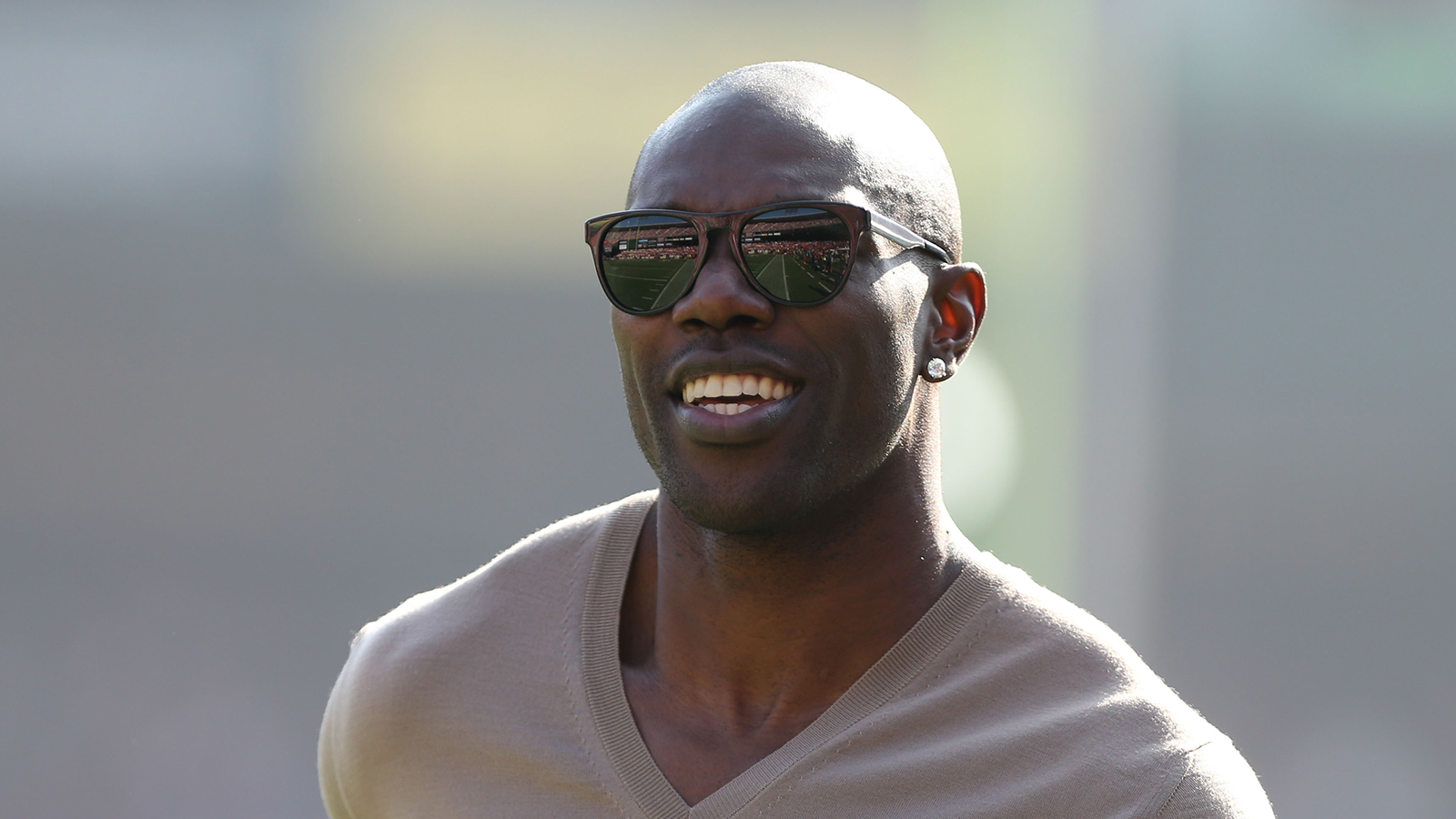 Terrell Owens' recent attempts at an NFL comeback didn't last long.
Apparently his marriage didn't last much longer.
Owens married Rachel Snider at a courthouse in California on Jan. 23, but she's already demanding a divorce after just two weeks, according to a report by TMZ.
Snider told TMZ she believes Owens married HER for money, claiming he used her so he could get a loan for a $2 million house.
"I felt in love … and now I feel betrayed and heartbroken," Snider said.
Less than 24 hours ago she seemed to be happily married.
Wow almost Valentines day ! What does a wife get a husband ?? And what does a husband get a wife ?? So new to me !! 😳

— Rachel/Snider/Owens (@rachel24Q) February 7, 2014
But it sounds like she's moving on — with as little bitterness as possible.
My husband is a great man, an amazing athlete,father, and friend. He will succeed in all he does.His future is full of golden opportunities

— Rachel/Snider/Owens (@rachel24Q) February 8, 2014
Cont: for 5 years I loved and cherished this man as a friend,and a brother Christ.I can only wish the best for him.My love in never ending

— Rachel/Snider/Owens (@rachel24Q) February 8, 2014
@U_GotThe_Juice it WAS great for a time ..

— Rachel/Snider/Owens (@rachel24Q) February 8, 2014
@amck73 @budlgtgirl @PhatKiwi @TMZ we do not qualify for an annulment , lawyers have already checked that we so not meet the criteria .

— Rachel/Snider/Owens (@rachel24Q) February 8, 2014