Sources: Parsons, Mavs agree to 3-year offer sheet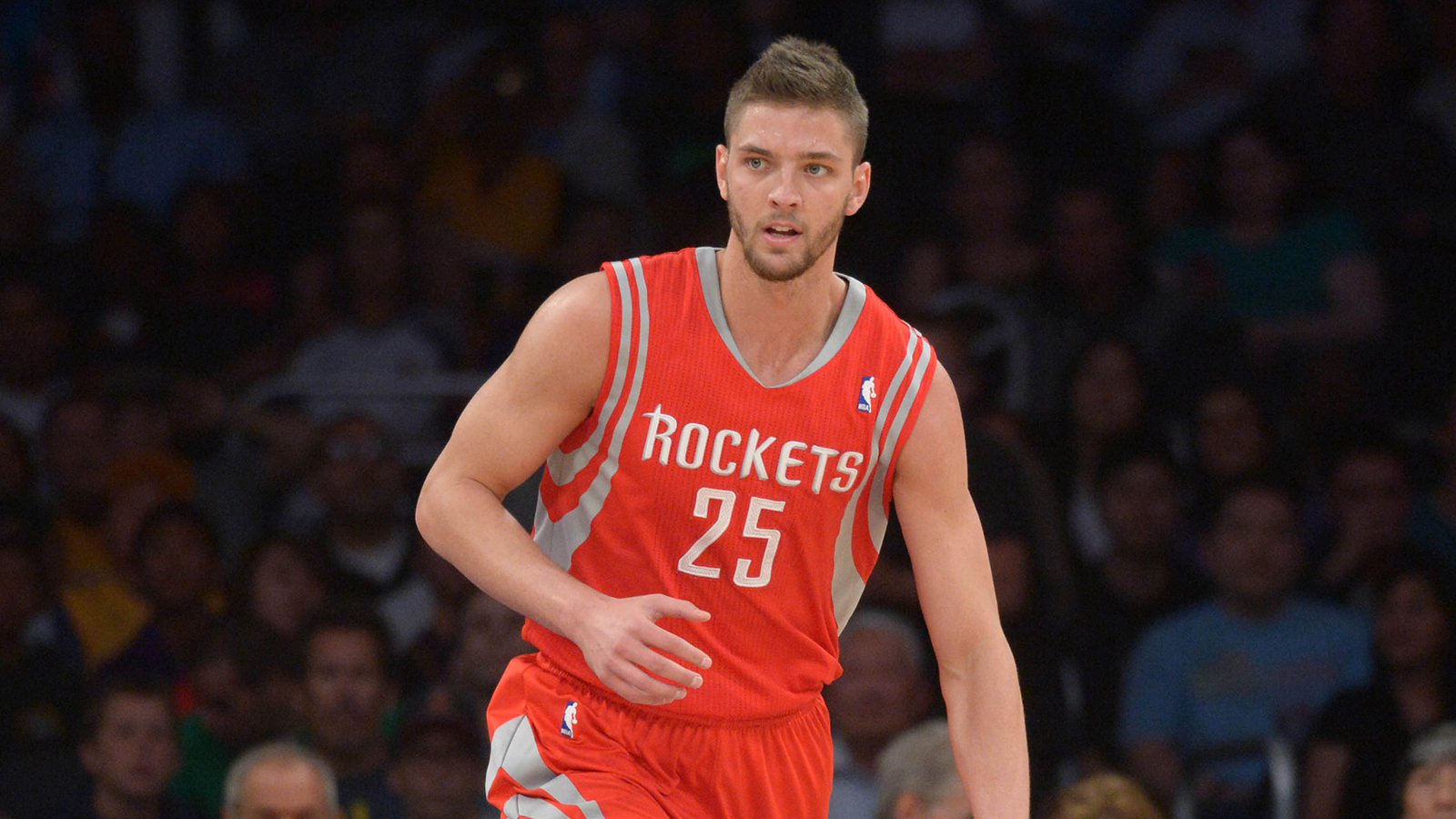 The Dallas Mavericks have agreed to a three-year offer sheet for Chandler Parsons, sources tell FOX Sports Southwest, which they intend to offer and get signed at 11:01 p.m. CT Wednesday. Yahoo reports that the deal will be worth $46 million (max three-year salary for Parsons), and the clock will be begin on the three-day issue (the time Houston gets to decide whether to match-and-retain), ending at 5 p.m. Sunday.
With this move, has Dallas pinched a favorite Rocket away from Houston?
To get right to the point of the pinch: Once this contract is in Parsons' hand, Houston loses the option to keep his matching rights OR loses the room it needs to max Chris Bosh.
Here are the numbers showing what the Houston cap would look like if they traded away everyone except Howard and Harden, and wanted to retain matching Bird rights to sign Parsons after they added Bosh. The problem for Houston in that scenario is that the max money they are promising to Bosh will take cap room of around 20.5M, and they be left short.
There had been one other option open to the Rockets, as an angle to have enough money to pay a max deal to Bosh while still having the ability to sign Parsons. That would have entailed Houston withdrawing their qualifying offer but keeping the less-costly Bird rights hold, signing Bosh first, and then signing Parsons using Bird rights. There would not be "matching rights" control in this scenario, but it could work cap-wise, with Parsons' cooperation. Here are those numbers:
However, by getting Parson's commitment to an offer sheet, the Mavs have effectively slammed shut that "have-our-cake-and-eat-it-too" door that the Rockets would prefer. Once that offer sheet is signed, if Houston drops the matching-rights control, Parsons will be a Mav.
Some other moving parts here:
* NBA sources tell us that the Mavs have effectively moved away from their one-percent pipedream of LeBron James. Their feeling is that he's narrowed his choices to the Cavs and Heat and that Dallas has "run out the ground ball here."
* This fits with a mid-afternoon quote from a Mavs source to DallasBasketball.com, saying, "We're done waiting." Next thing you know, there's a commitment to do an offer sheet.
* We are hearing from the NBA grapevine, but have yet to confirm, that it may have a couple features that might make Houston hesitate. One is a trade kicker, which would make it more costly for Houston to keep Parsons now and then trade him later. A second is that it's a three-year deal with a player option on its final year to make it more attractive to the 6-9 forward Parsons, who averaged 16.6 points and 5.5 rebounds for the Rockets this season playing on his cheap rookie deal. A third is that the size of Parsons' first-year salary, along with Bosh's, would virtually guarantee that Houston would end up as an over-the-apron taxpayer this season.
* Yahoo reports that Houston attempted to negotiate a pre-emptive wink-wink agreement with Parsons today. The fact he will sign an offer sheet with Dallas suggests that the Rockets "trust us" overture was rejected.
* Will the Rockets match the offer? Sources tell us Houston is flirting with Luol Deng and Trevor Ariza — and that the Mavs are also in touch with their backup plans.
*At one time it was thought that Houston allowed Parsons to go "free" (in the form of restricted free agency) as part of a master plan to simply bring him back into the fold alongside Dwight, Harden and another star (say, Chris Bosh).
Now? The Rockets' problem might be the Mavs' answer at small forward: With Bosh getting a max offer from the Rockets (though they could back off from it), the pieces don't fit mathematically in Houston.Smile
Could the Rockets try to persuade Bosh to sign for less than the max, allowing them extra room to keep Parsons and perhaps others as well? Sure. But it's more likely that Houston will be forced to choose. … and the Rockets did already commit that four-year, max deal to Bosh. (By the way, Bosh's max isn't the reported $96 mil for four years. It starts at about $20.5 mil and would therefore total about $87,535,000.)
* Is this expensive for Dallas? Yes, so much so that Parsons' deal will eat up all of the available cap room for the Mavs. They will strip themselves of the likes of Shawn Marion, hope Vince Carter stays on for the $2.7 mil MLE, and assemble a cast of Merry Minimum backups along the lines of Mo Williams. But we could argue that Dallas has done a great job of buying budget-minded players (Dirk, Monta and Devin might all start while making a combined $21 mil!) … and maybe it's time to overpay to get over the hump.
* Houston will still have choices. They still hold some cards. But they aren't the ones they wanted. Now that Dallas has its contractual connection with Chandler Parsons, Houston is in an either-or pinch.