Report: Manziel files trademark request for 'The House That Johnny Built'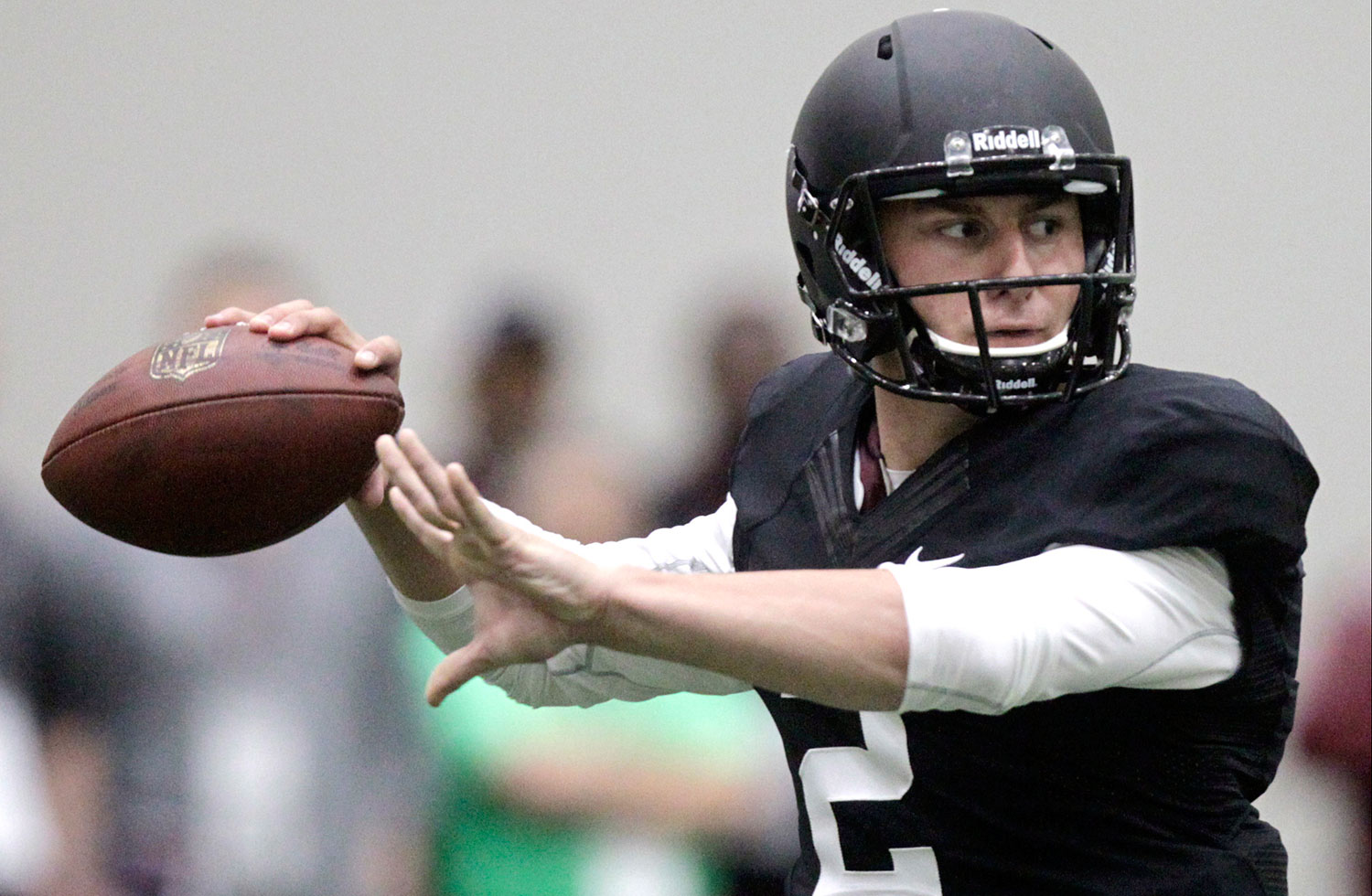 Texas A&M's Kyle Field is undergoing major renovations following the Johnny Manziel era.
You can call it "The House That Johnny Built," but Manziel is working to secure that trademark and several others in addition to "Johnny Football."
However, "The House That Johnny Built" has apparently already been requested.
According to a report by ESPN's Darren Rovell, Fitch Estate Sales, a company owned by Manziel's friend Nate Fitch, filed for the trademark in December and they intended to use the phrase on athletic apparel together.
"My guess is that there was a lack of communication here," Fitch's mother's attorney Gerald Fowler told ESPN.com.
TMZ reported on Wednesday that Manziel filed documents to the U.S. Patent and Trademark Office to also secure the phrases "JIIM," "JFF" "JMAN" and "JMAN 2."