Report: Frustrated Harden argues with reporter after Rockets' loss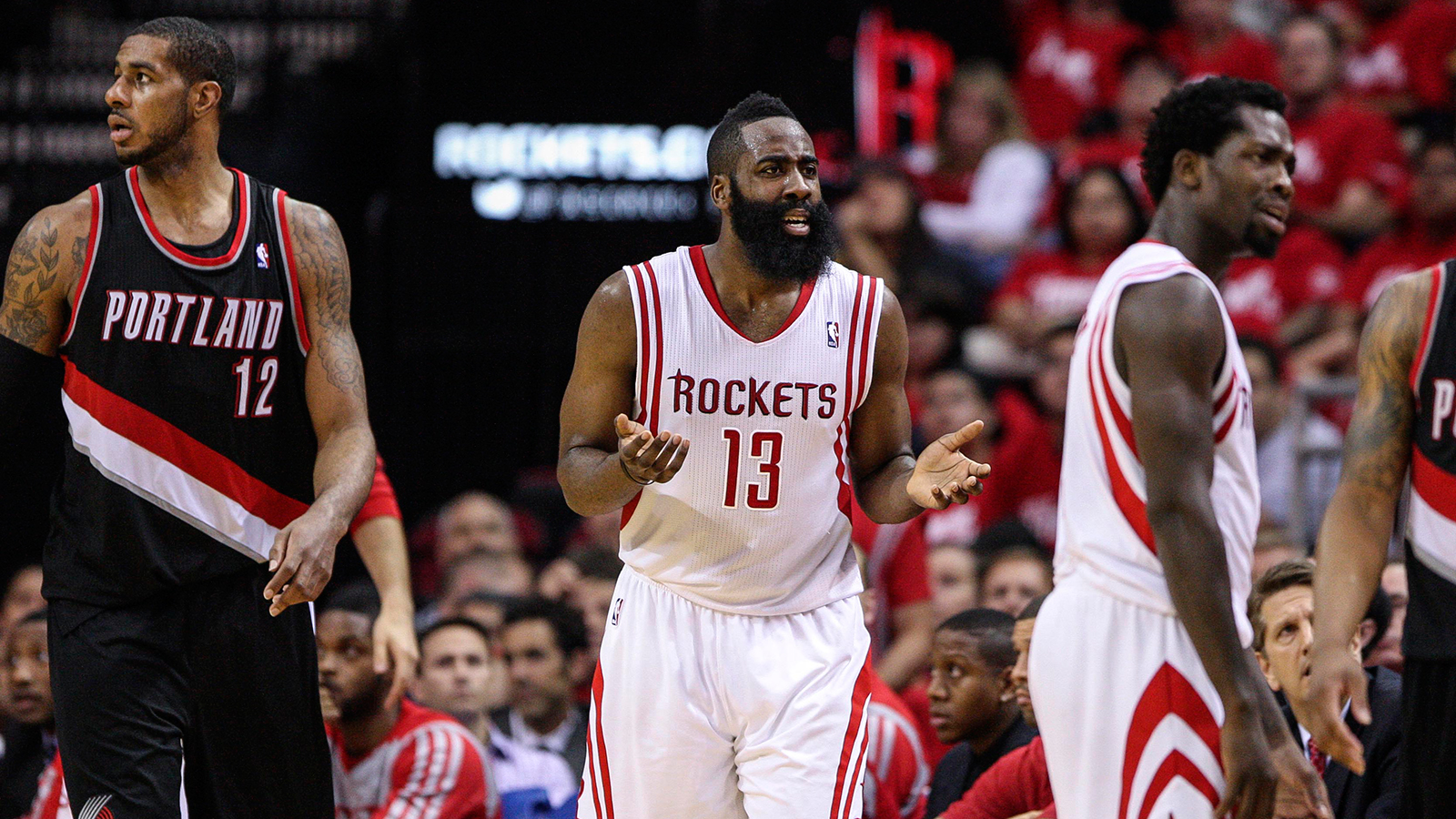 Nobody saw this coming.
The Houston Rockets were 33-8 at home during the regular season but find themselves in an 0-2 hole in the first round of the NBA Playoffs.
James Harden's struggles is one of biggest reasons why they've failed to protect their home court against the Portland Trail Blazers.
After a 112-105 Game 2 loss on Wednesday, Harden was in no mood to talk about it with reporters.
When asked about his rough outing, a frustrated Harden repeatedly responded, "It's basketball."
But it didn't end there.
Harden and the Rockets will try to rebound in Game 3 on the road in Portland on Friday.
Like or hate what you see? Let me know on Twitter @LouisOjedaJr