Report: Andre Johnson to skip Texans' mandatory minicamp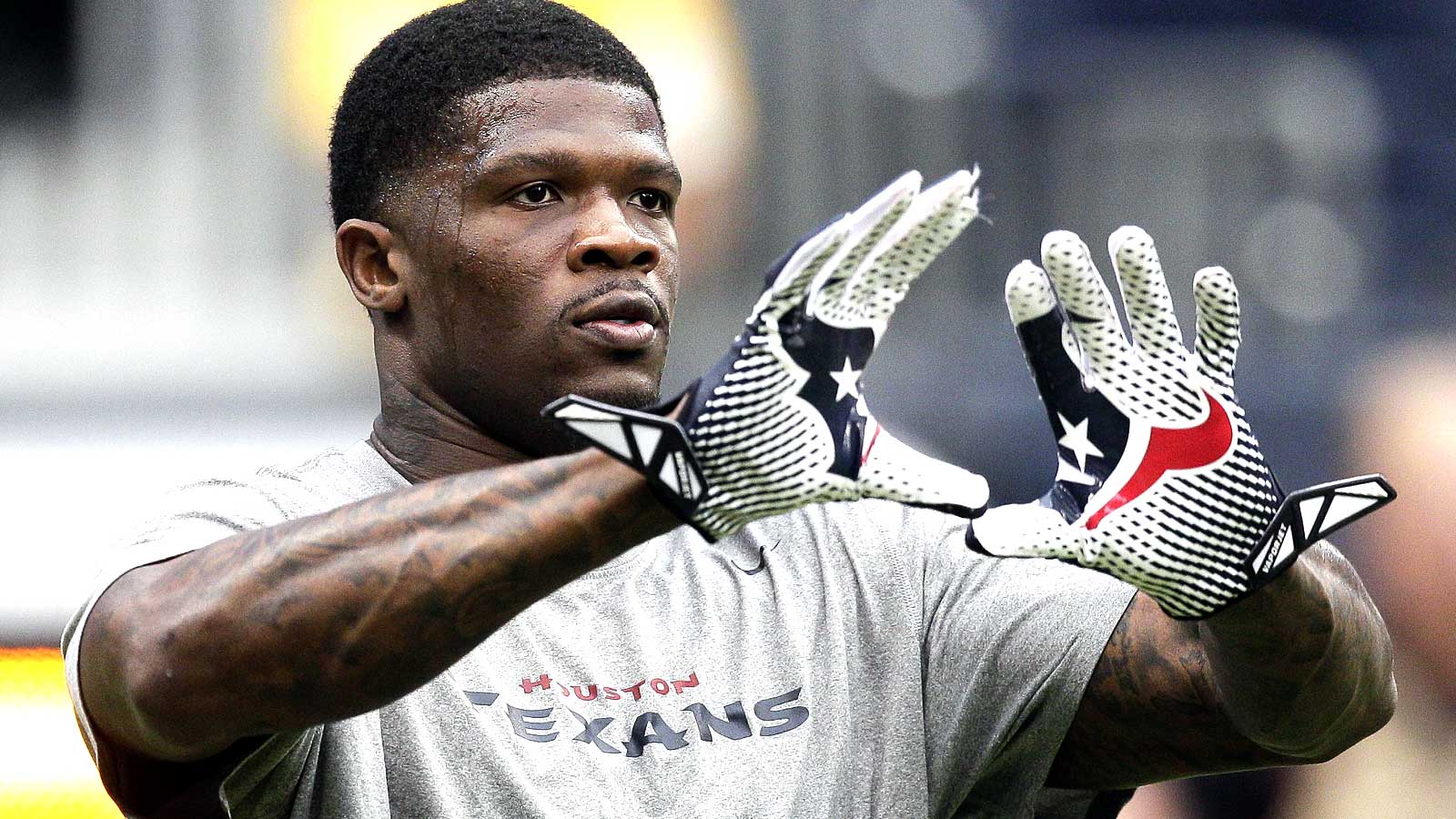 The Andre Johnson saga continues in Houston after his adviser and uncle Andre Melton announced the star wide receive would not be attending the Texans' mandatory minicamp, which starts Tuesday.
Before the weekend, new head football coach Bill O'Brien said he was unsure if the veteran would make an appearance.
Well, it seems we finally have an answer.
According to the Houston Chronicle report, there's "no immediate end in site to the stalemate."
"Right now, that's all that he can do," Melton said. "We've done what we can do, so we're just sitting there waiting."
Johnson's absence could cost him more than $69,000 in fines. He can reportedly also lose his $1 million offseason workout bonus.
Though that figure may seem like chump change as he is set to make a base salary of $10 million this season.
Currently, Johnson is under contract with the Texans through 2016
In May, Johnson was a no-show on the first day of Houston's OTAs for the first time since 2003, the same year he was drafted.
Johnson has been vocal about his unhappiness with the direction the Texans are heading.
"I just look over my career," Johnson said at the time. "I've only been to the playoffs twice and I think we've only had three winning seasons. I don't think any player wants to experience that."
Johnson still hasn't decided if he'll attended training camp which starts at the end of July, according to Melton. "We'll evaluate it in a month or so and see what's going on," he said.
Johnson is the Texans' all-time leader in receptions, yards and receiving touchdowns. Last season, he recorded 1,407 yards and five touchdowns on 109 receptions.
Come back, Andre. We ain't too proud to beg.