Reggie Bush reflects on his ups and downs in New Orleans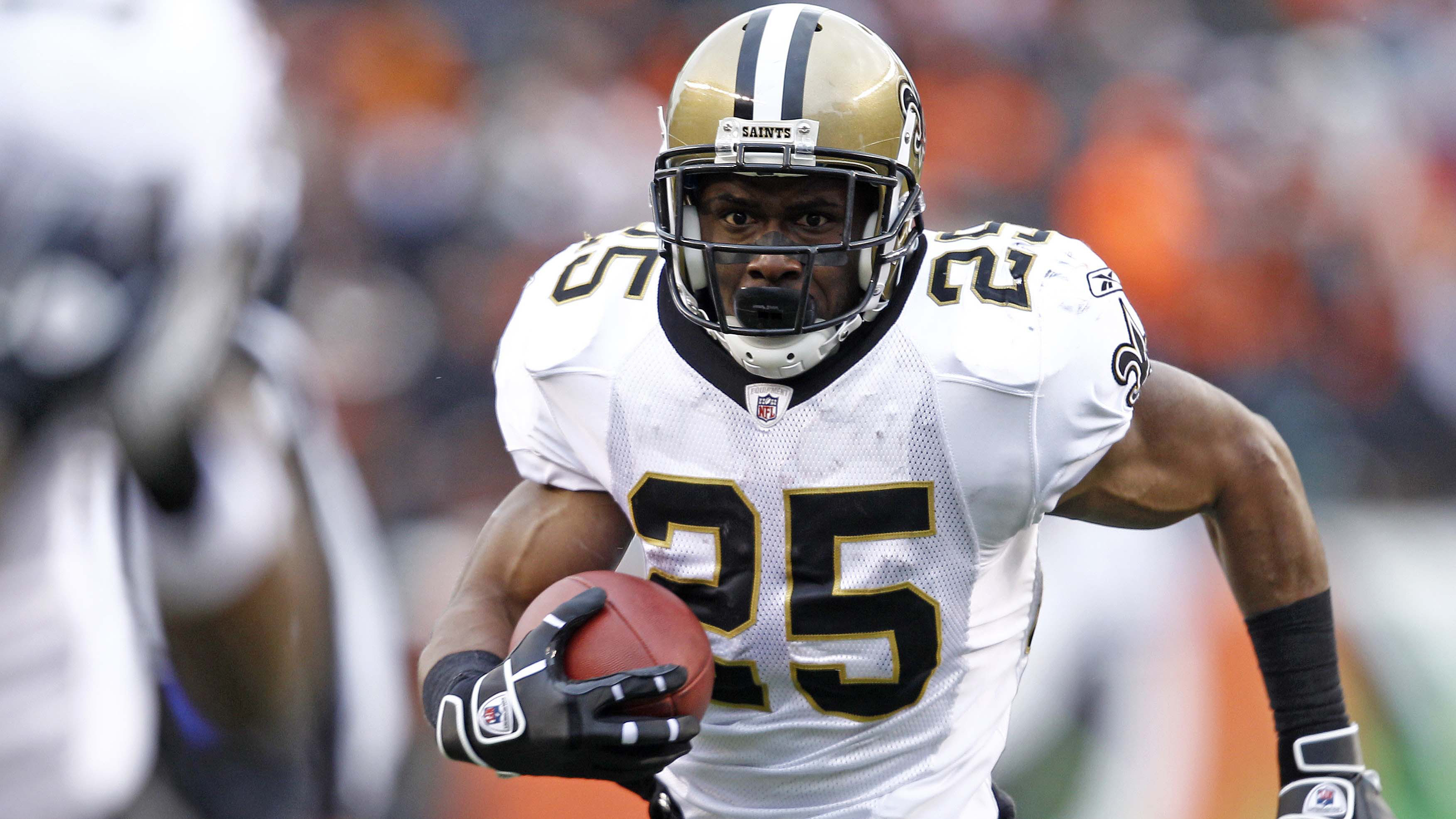 None of it was supposed to happen the way it unfolded: New Orleans dodged Hurricane Katrina's bullet initially. The city didn't go underwater until the levees failed after the storm had passed. The city wasn't supposed to be brought to its knees, and the Saints weren't supposed to play in exile the next season, ending up with a 3-13 record. Standout running back Reggie Bush was supposed to be the first pick of the 2006 Draft, not the second.
But nothing played out the way that it was supposed to. The Saints dismal 2005 season left them with the second pick in the draft. In a surprising move, the Houston Texans took defensive end Mario Williams with the first pick and USC's super star found himself en route to New Orleans, a city that still didn't have street signs in many places or grocery stores that had enough employees to stay open past 8 pm.
The city needed a reason to have hope, something to believe in again. "Saint Reggie" arrived just in time.
"When I first got drafted, I flew down there and met with the team," Bush said. "I went out to eat dinner that night and walked into Emeril's restaurant and everyone stood up and gave me a standing ovation. I wasn't sure it was for me at first. That was cool. That was my first memory of New Orleans."
Reflecting back now, eight years later, Bush realizes the gravity of the situation was beyond comprehension for a kid from California who was out of his comfort zone, away from home for the first time, experiencing something totally new.
"Everything happens for a reason," Bush said. "Everything played out the way it was supposed to. There was a bigger plan at work, bigger than what I knew or anyone else knew before I got drafted. It's amazing really. God had a plan in store for me and a plan for New Orleans."
After Bush's arrival, a dazzling romance began: the Catholic community in New Orleans dubbed him "St. Reginald" after he donated $50,000 to keep a special needs high school from closing in Metairie. The Superdome sold out for a full season for the first time in franchise history. Bush's real-life romance with reality TV star Kim Kardashian focused a new celebrity spotlight on the city. The Saints-Bush storyline culminated in a Super Bowl win, then flamed out when the Saints took running back Mark Ingram in the first round of the 2011 Draft.
Now, the positive is all Bush carries with him: the fact he had a chance to be part of something so much bigger than himself.
"It all didn't really sink in for a few years," Bush said. "When you're in it, it can be hard to understand it, but once I'd left and matured a little, I understood it all more."
With that understanding also comes pure appreciation, according to Bush.
"There's nothing I would change. Not one thing," Bush said. "We did it the right way. I wouldn't take anything back, about the way it happened: the draft, going second. I wouldn't change on thing about it. We were part of history. I got to be a part of history, in more ways than one."
Bush can still peel crawfish and visits New Orleans at least once a year in the offseason.
"It was an amazing five years, I had so much fun. The city was great to me. I'll always have a soft spot in my heart for New Orleans," Bush said. "I have nothing but great memories from my time in New Orleans: all of the friends I made – they're special people. I have a love for New Orleans and always will."
Several of those friends attended Bush's wedding in California this summer, including current Saints running back Pierre Thomas, former receiver Lance Moore and Saints Director of Player Development Fred McAfee.
"Those are friendships that will last forever," Bush said. "That's what is so special about football. As you get older playing this game, you realize the friendships you make in this league are the one thing you can take with you when it's all over."
It's not all over yet though. Sunday, Bush will play against the Saints, and his replacement Mark Ingram, for the first time.
"Playing my former team, the team that drafted me, there's something extra there. I won't deny that," Bush said. "But I'm not going to go out there and try to be superman. When you try to do too much, you find yourself making mistakes. So I'm telling myself to focus on fundamentals and don't make this game bigger than it is: it only counts as one win. That's what I've told myself all week."
Sunday, Bush will serve as an offensive captain for the Detroit Lions against his former team, alongside special teams captain Isa Abdel Quddus, also a former Saints player.
MORE FROM FOX SPORTS SOUTHWEST: