Recruit: 'Girl talk' with LSU coach Les Miles was awkward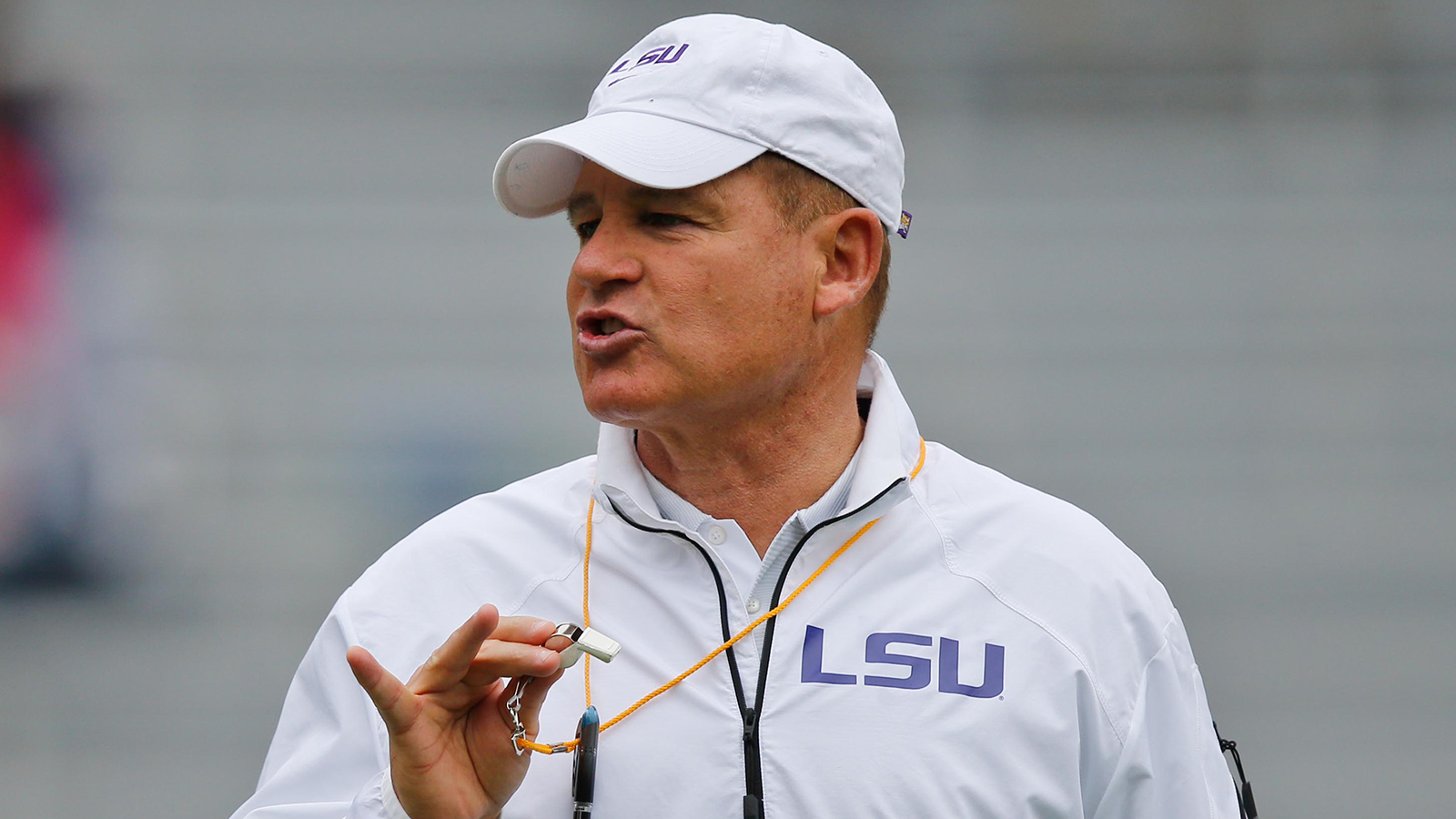 One of the nation's most sought-after defensive ends has committed to the Georgia Bulldogs.
Nearly every coach from big-time college football programs did everything they could in their pitch for 6-foot-5, 235-pound Lorenzo Carter.
LSU's Les Miles didn't win this battle, but he made a strong and memorable impression with the five-star player from Norcross, Ga.
In an interview with The Atlanta Journal-Constitution, Carter talks about his recruiting experience and recalls his time with the Tigers' head coach.
Miles always has something interesting to say during his on-air interviews and news conferences, and it's no different when he sits in the living room of blue chip prospects.
He didn't just give advice on how Carter would contribute on the field and in the classroom at LSU. Miles gave him on a lesson on how to treat a lady.
"Girl talk with Les Miles was kind of awkward because you don'€™t think of him as a ladies man," Carter told The Atlanta Journal-Constitution. "But he seems like he knows what he's talking about."
What exactly did Miles tell him?
"'Don't be rude when they call late at night.' So I was like 'OK, I won't be rude. I just won't pick up the phone,'" Carter said.
No word if Georgia coach Mark Richt had anything to say about girls, but whatever he said it was enough to get Carter to commit to the Bulldogs.
Like or hate what you see? Let me know on Twitter @LouisOjedaJr