Rare Russell Wilson Rangers card a hot seller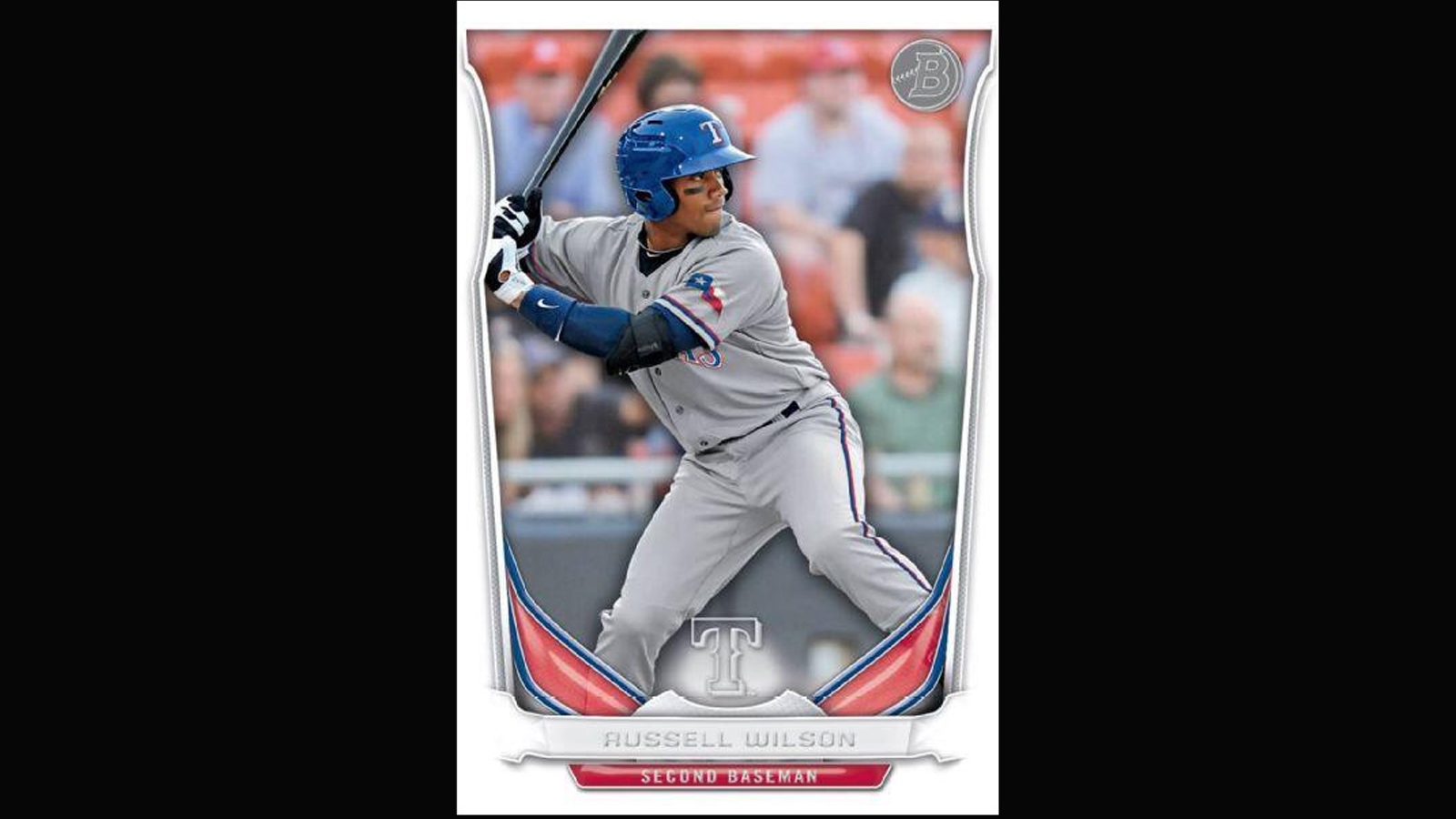 The odds of getting a Russell Wilson Texas Rangers baseball card are about the same as Wilson actually ever playing for the Rangers.
That hasn't stopped collectors from trying to snap up a Rangers' version of Wilson, which went on sale this week as part of the Topps Bowman release.
The super-short printed card of the Rangers never-to-be second baseman is already a hot seller on eBay. One of them sold Thursday for $189.
Why so much for a baseball card of a football player who the Rangers acquired in the Rule 5 draft last year? That's because the chances are a Rangers or Seattle Seahawks fan isn't going to have one in their collection. In the big jumbo package of Bowman, the chances of pulling a Wilson card is about 1 in 4,900 packs. That's a sure thing considering the odds of getting a Wilson card in some retail versions are as high as 1 in 24,800 packs.
If packs of baseball cards still included gum, that would make for a lot of chewing before you came across a Wilson card. It almost makes $189 seem like a bargain for a baseball-carding having football player.