Rangers' C Geovany Soto to miss 10-12 weeks with knee surgery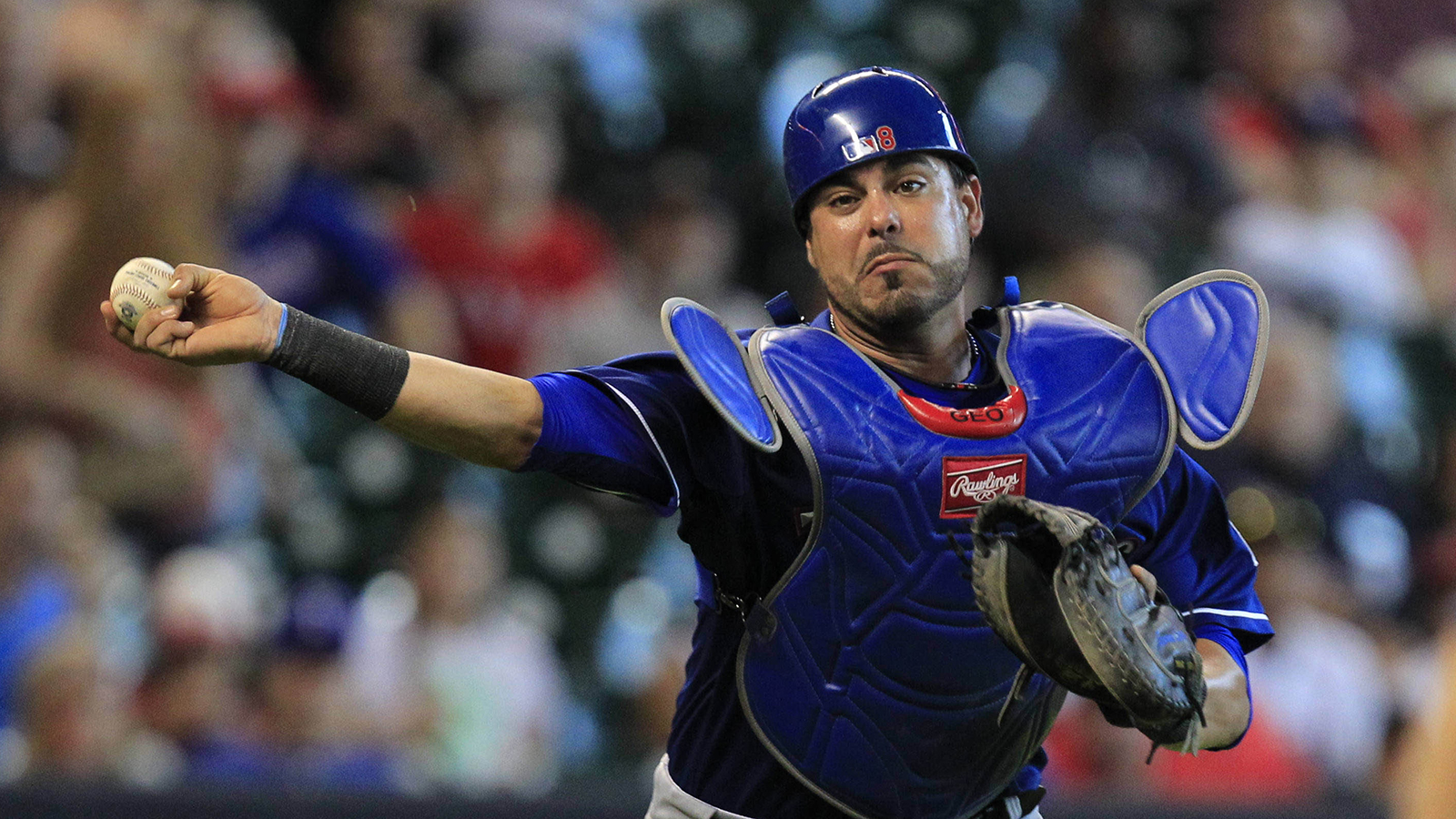 Texas manager Ron Washington's No. 1 message to his team when they began spring training last month was to remain healthy.
The message has not been received well.
Starting catcher Geovany Soto will miss 10-12 weeks after the team announced Monday that he will have surgery to repair a torn meniscus in his right knee.
The Soto news comes a day after the team lost starting second baseman Jurickson Profar for 10-12 weeks because of a torn muscle in his right shoulder.
At least with the Soto injury, the Rangers have a capable second option in J.P. Arencibia. Arencibia, who the Rangers signed in the offseason after he spent three full seasons with Toronto, will likely slide into the primary role that Soto had.
Arencibia had 21 home runs last season, which tied for the most among all catchers. But he also hit just .194 and batted just .222 this spring. Robinson Chirinos, who has had a huge spring, will also do some of the catching in Soto's absence.
The knee injury caps a miserable spring for Soto. He signed a one-year deal in the offseason and was told he'd be the primary catcher this year. But he had a problem with his foot that required him to have surgery and miss time early in camp. His knee then locked up in Sunday's game, leading to a MRI and the torn meniscus diagnosis.