Rangers put RHP Scheppers on DL due to elbow inflammation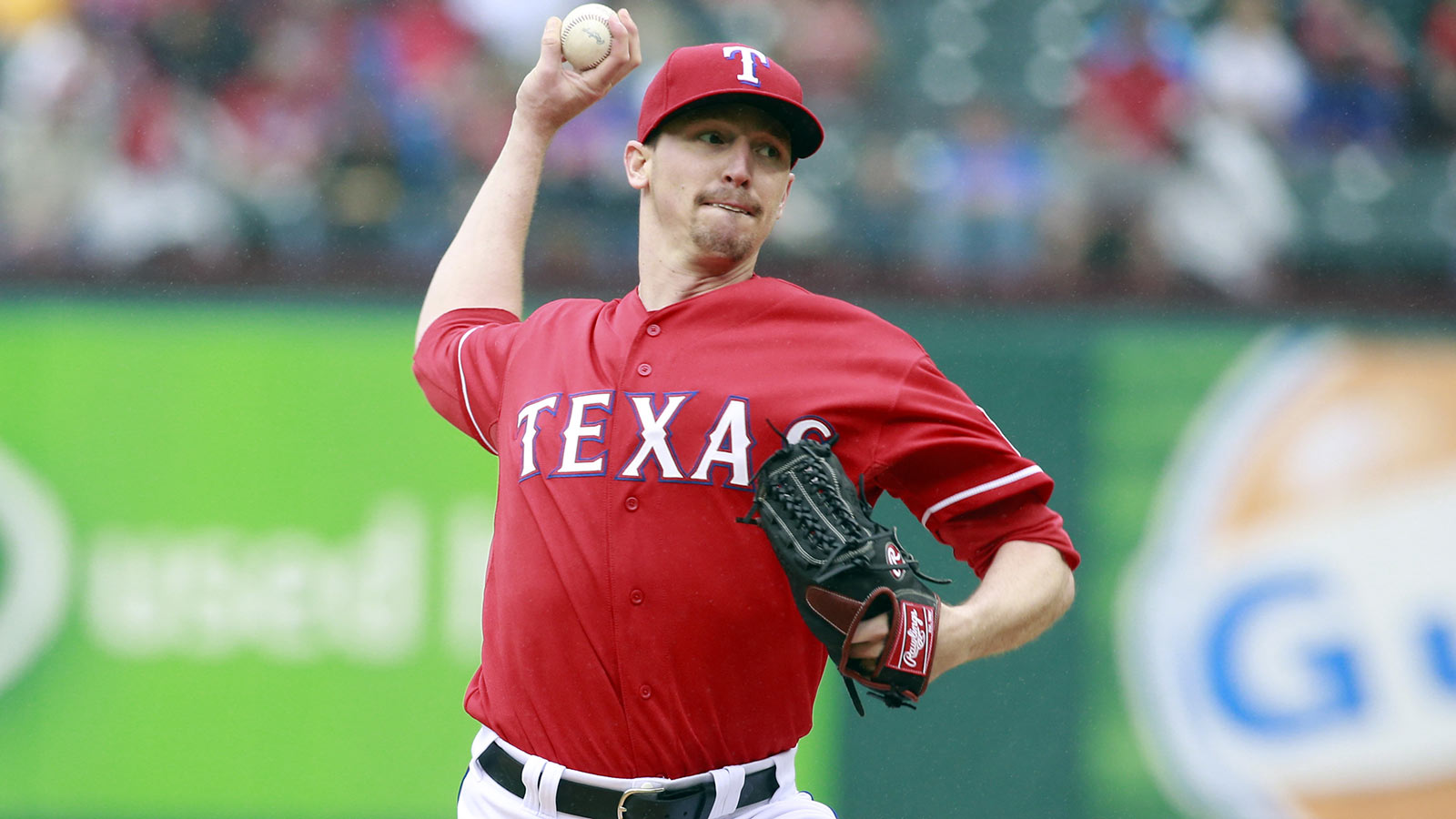 ARLINGTON, Texas – The ever-changing rotation of the Texas Rangers will have a new look the next time through.
Texas placed opening day starter Tanner Scheppers on the 15-day disabled list because of muscle inflammation in his right elbow. Texas purchased the contract of lefty Aaron Poreda to take Scheppers' roster spot. General manager Jon Daniels said Double-A pitcher Nick Martinez will likely take Scheppers' turn in the rotation Tuesday in Oakland.
The club cleared a 40-man spot for Poreda by designating minor-league infielder Andy Parrino for assignment.
Scheppers (0-1, 9.82 ERA) told the team his arm was sore after he lasted 2 1/3 innings Thursday and allowed six runs. An MRI revealed the inflammation, which came as a relief to him.
"It's something that I thought was tendinitis," Scheppers said. "I got the MRI results and it was clean. All good news. It's just whether I'm not feeling 100 percent out there and I'm not going to be helping the team by going out there and pushing through some injuries and not giving them everything I can."
Scheppers said he starting feeling some soreness in the arm at the end of last year and again throughout spring training. General manager Jon Daniels said the team checked on his arm during the spring and there were no issues and manager Ron Washington said he had no idea about any arm problems with Scheppers until after Thursday's game.
Scheppers is taking anti-inflammatory medicine and will be shut down for 10 days before getting examined again.
Scheppers, who led the Rangers in appearances last year with 76, doesn't think the injury has anything to do with him making the conversion from reliever to starter. Daniels said it's too early to tell what role Scheppers will have when he's healthy.
"He's a starter," Daniels said. "We'll have a call to make just with some of the guys getting healthy and coming back. Seeing how he recovers from this deal but we have not yet talked to Tanner about any change or roles. I'm not saying that it won't be a conversation. We will talk about it. We haven't made any decisions at this point."
Scheppers thinks his arm impacted his performance because he wasn't able to get his elbow extended enough to finish his pitches.
"I kept battling in my mind," he said. "Nothing that got real worse after I threw but it was something that was always there. I need to take some time and get it right because I'm not helping anybody by going out there like that. This is all relatively new. I needed peace of mind. I'm sitting out there trying to battle through. I really got a lot of peace of mind, nothing serious."
Poreda had a 6.75 ERA in five relief appearances for Round Rock, but all three of the runs he allowed came on one outing. Daniels said Nefali Feliz was an option for the spot but the club wants to make sure he's 100 percent before bringing him back to Arlington.
Martinez, who started for Texas in Tampa Bay and allowed three runs, has made two starts for Double-A Frisco. He has a 1.93 ERA after allowing one earned run in 4 2/3 innings Thursday night.